24-MONTH BMW TYRE WARRANTY.
Your assurance for a safe journey begins with BMW Approved Star-Marked Tyres. Every tyre purchased from BMW Authorised Dealers comes complete with complimentary BMW Tyre Warranty for even greater peace of mind. Ensure the wheels and tyres of your vehicle are always in perfect sync and enjoy a comprehensive protection plan that covers tyre damages caused by any sharp objects (e.g. puncture) or by hitting the edge of a curb or pothole (e.g. bulging).
Read more
For Warranty Claim
In the case of a claim, your preferred BMW Authorised Dealer will inspect the cause of the damage and assess the compensation value based on the table below. Depending on the clocked current vehicle mileage, you will be compensated up to 100% of the cost of a new tyre with same brand, model, and specification together with labour (tyre replacement and wheel balancing). The compensation will be calculated based on the Recommended Retail Price (RRP) at the time of change.

Read more
| Vehicle Mileage | 0km to 8,000km | 8,001km to 16,000km | 16,001km to 24,000km | 24,001km to 32,000km | 32,001km to 40,000km | 40,001km and above |
| --- | --- | --- | --- | --- | --- | --- |
| Depreciation Value | 0% | 20% | 40% | 60% | 80% | 100% |
| Compensation Value | 100% | 80% | 60% | 40% | 20% | 0% |
Read more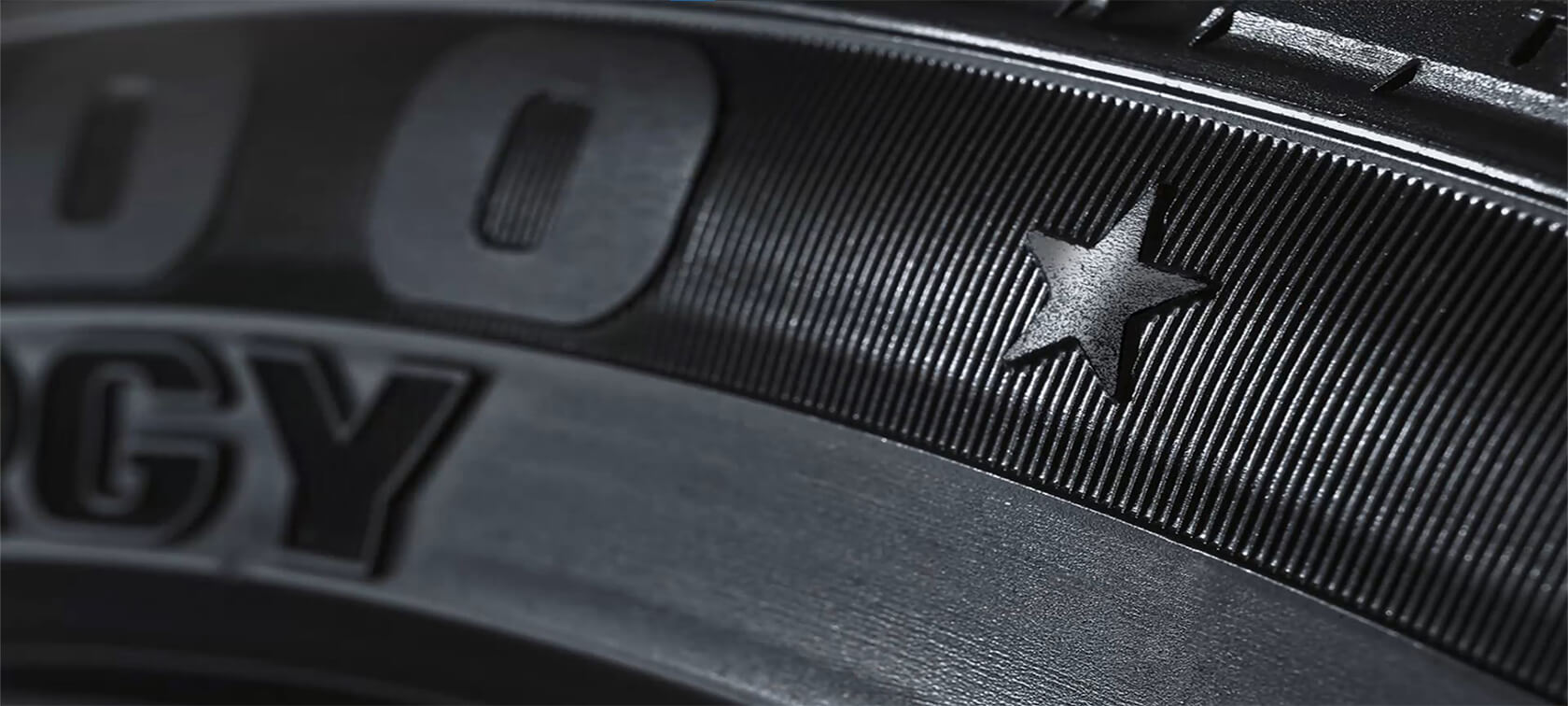 BMW APPROVED STAR-MARKED TYRES.
Engineered in collaboration with leading tyre manufacturers around the world, BMW Approved Star-Marked Tyres are the only tyres manufactured exacting to the performance standards of a BMW.
The precise harmonisation of the wheels, tyres and chassis components are essential to achieve optimum handling and performance - the very reasons you chose a BMW in the first place. BMW Approved Star-Marked Tyres are extensively tested and specifically matched to every model and their electronic support systems, to deliver superior handling with solid acceleration, crisp cornering and smooth braking.
Only tyres bearing the star are guaranteed premium features and properties exclusively to BMW Approved Star-Marked Tyres. These tyres meets and exceeds the uncompromising standards of BMW across four key performance indicators: driving dynamics, safety, comfort and economy.
Read more
| Description | Non Star-Marked Tyres | Star-Marked Tyres |
| --- | --- | --- |
| Product substance of tyre developed according to specific BMW requirements | - | ✓ |
| Optimum harmonization with safety system such as DSC, ABS, etc | - | ✓ |
| The same as Original BMW equipment tyres | - | ✓ |
| Meet all BMW criteria such as directional stability, steering response, comfort and acoustics | - | ✓ |
Read more
SHOULD YOU CHANGE YOUR TYRES?
| Thread Depth | Tyre Change Recommendation |
| --- | --- |
| More than 5mm | Not Necessary |
| 5mm to 3mm | Recommended |
| Less than 3mm | Strongly Recommended |
Read more