5 HIGHLIGHTS OF
THE NEW My BMW APP.
01

Immediate access to vehicle status and functions

02

Direct access to your BMW Service

03

Smart e-mobility services for Electric and Plug-in Hybrid vehicles

04

Reliable navigation and map services for your trips

05

Regular updates and expansion of functions
THE BMW SERVICES AND FEATURES OF THE NEW My BMW APP.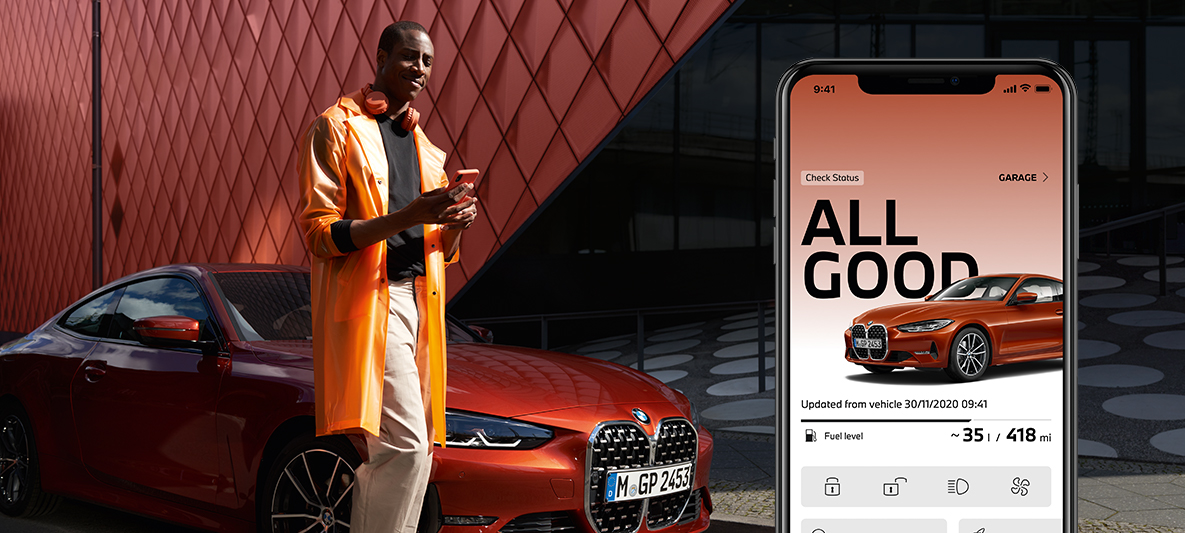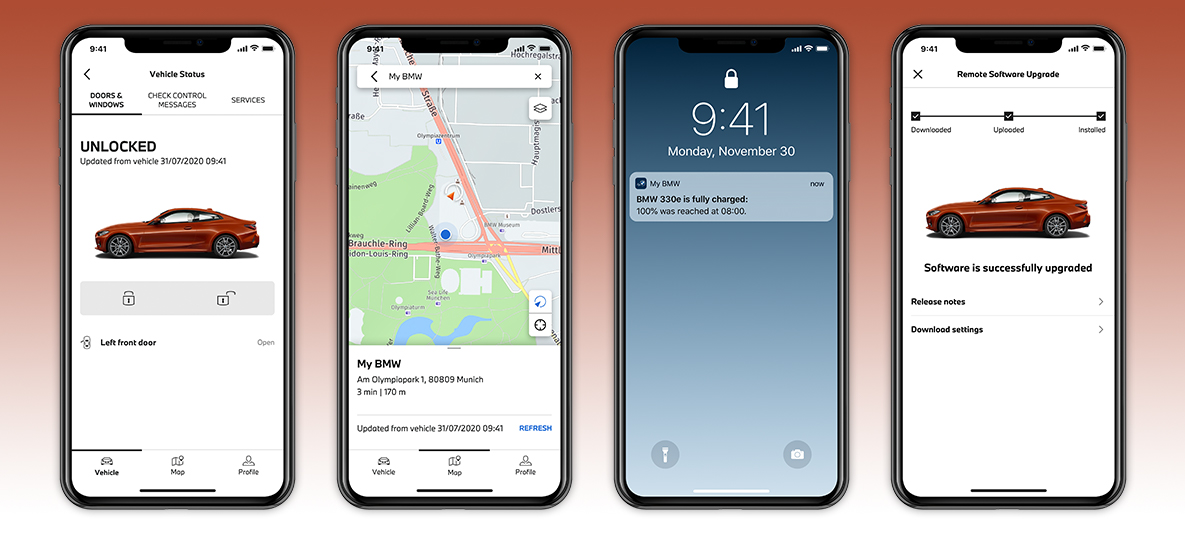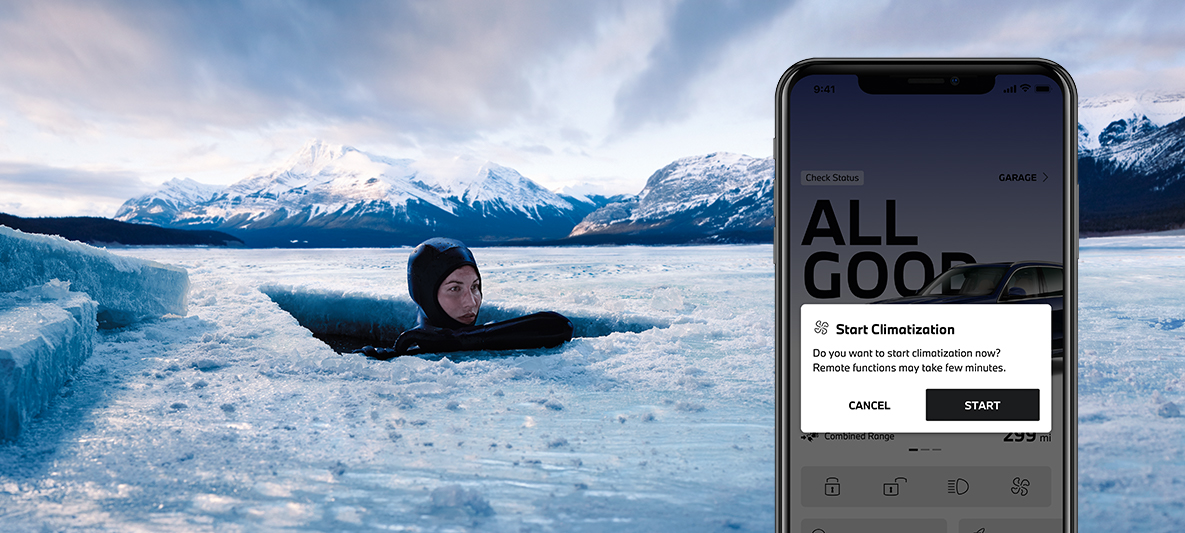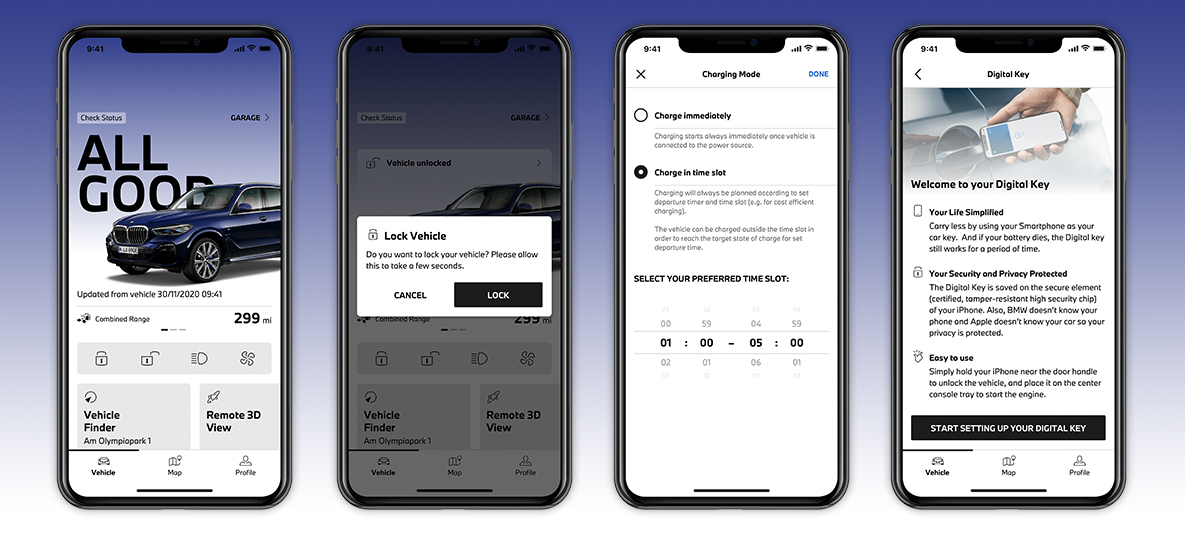 ACCESS YOUR BMW REMOTELY.
The My BMW App offers you a wide range of remote features for your vehicle. If, for example, you want to ventilate the interior before you go for a drive or, perhaps you are looking for your car and need to flash the headlights, this is easily achieved with your smartphone. Your BMW does not even have to be in sight. What's more, you can also remotely update your BMW software using nothing more than the My BMW app.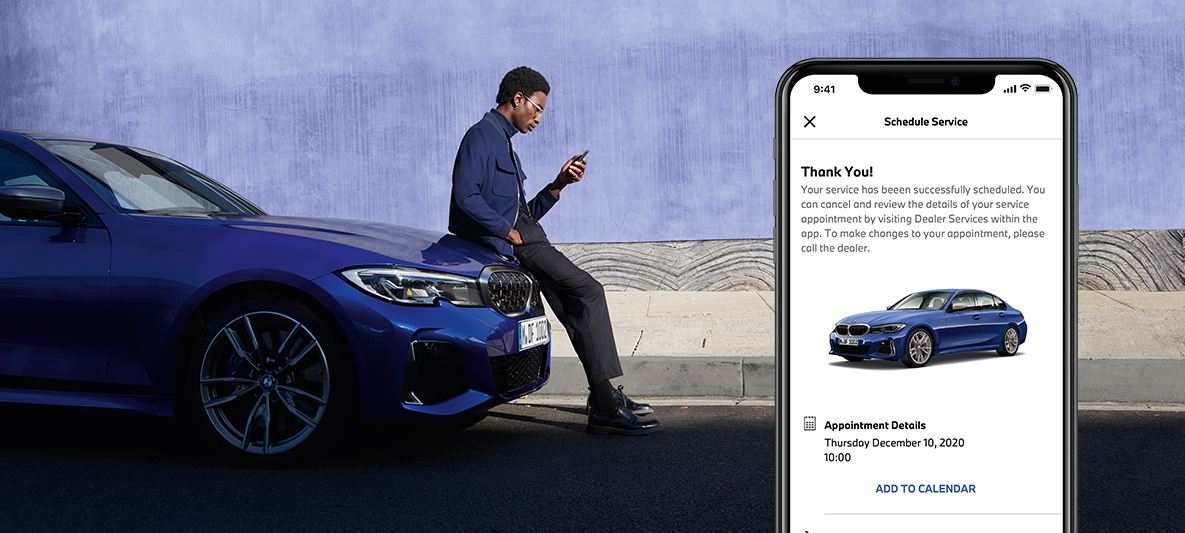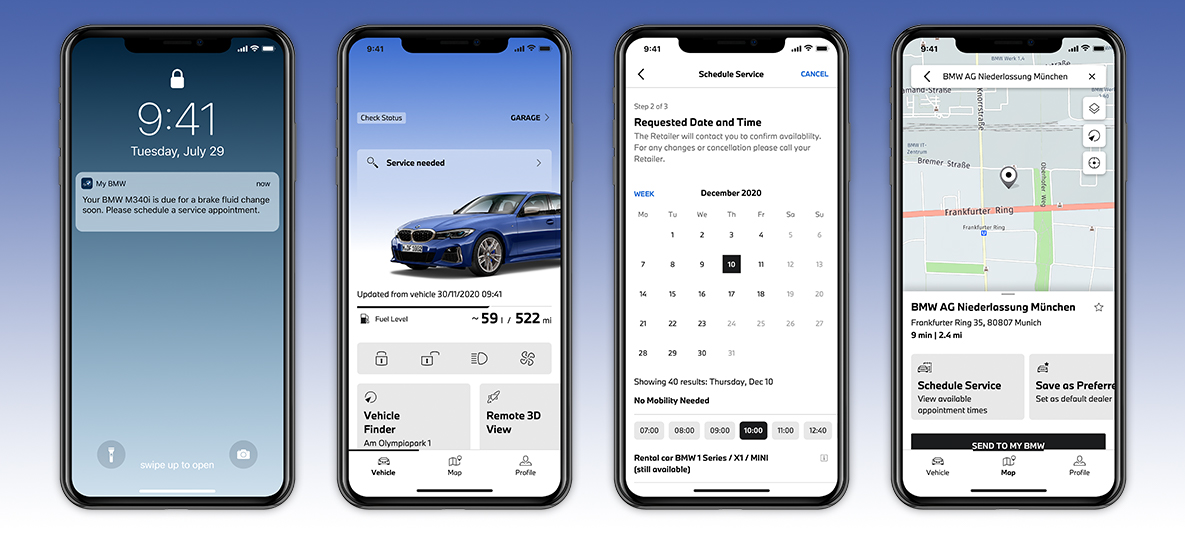 MANAGE MY SERVICE EXPERIENCE.
When is your BMW due for the next service? The My BMW App knows exactly what your vehicle needs and lets you know when your BMW needs servicing again. The My BMW App is also your direct line to your BMW authorised workshop. From 24/7 access to service booking, to making a service appointment with your pre-set preferred Centre, everything is done quickly, conveniently and without delay.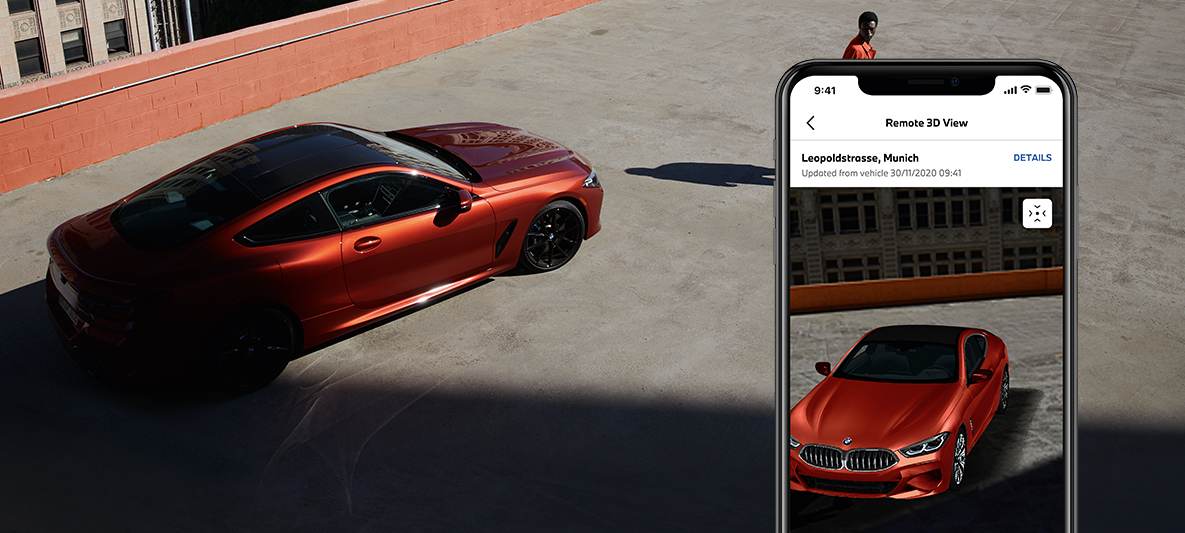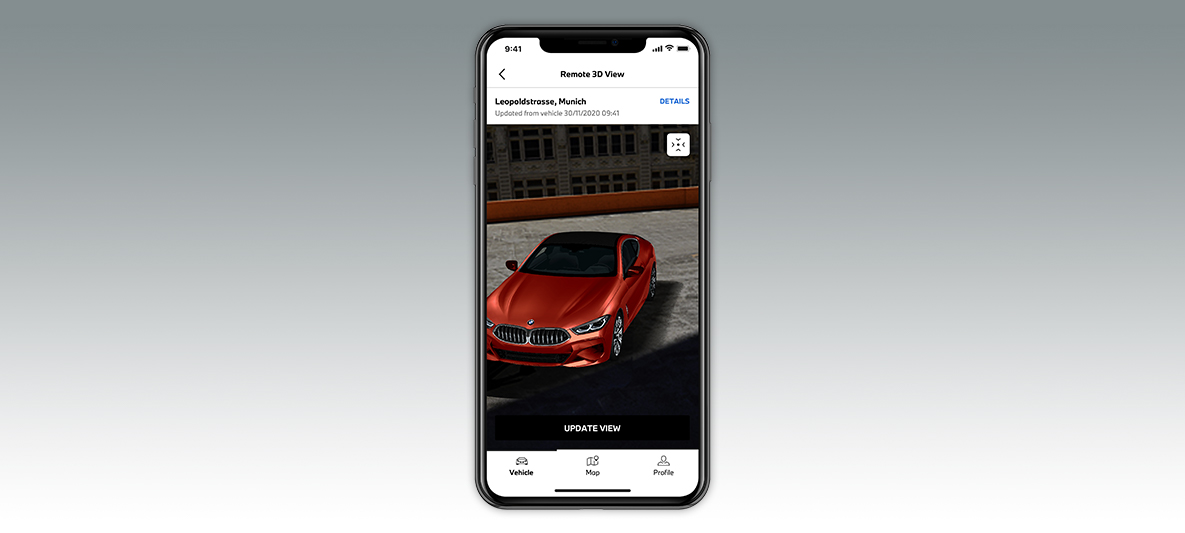 MANAGE MY VEHICLE SAFETY.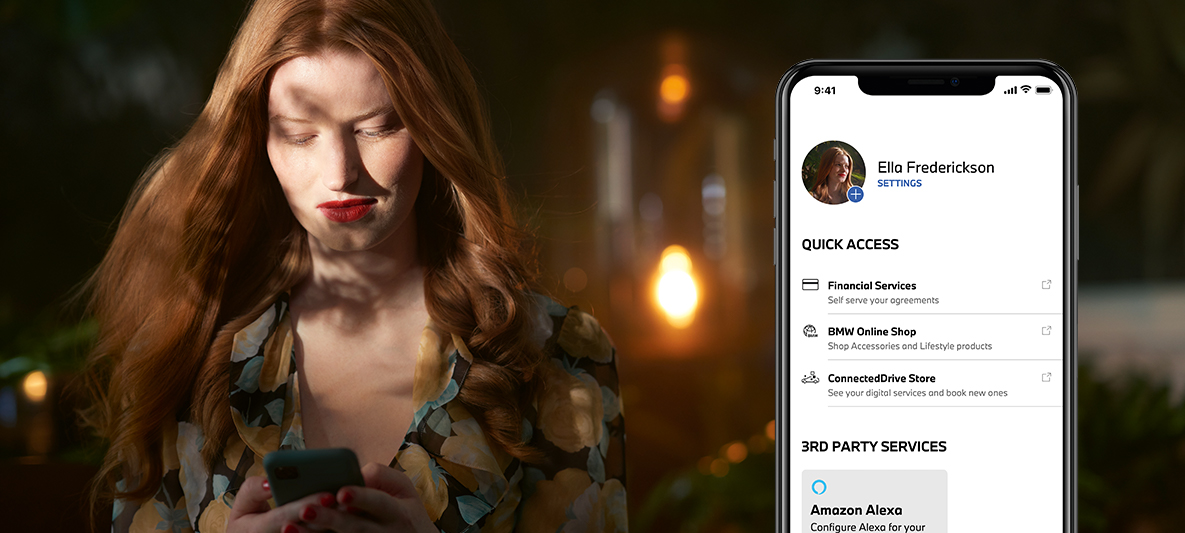 TAKE CONTROL WITH ALEXA.
With the My BMW App you can now set up Amazon Alexa in your vehicle. The Amazon Alexa Car Integration tool lets you seamlessly access Amazon's cloud-based voice service Alexa. Using the voice button on the steering wheel, simply say "Alexa" followed by your question or command. Enjoy checking the weather, playing your favourite song, adding entries to your calendar, and accessing tens of thousands of Alexa skills.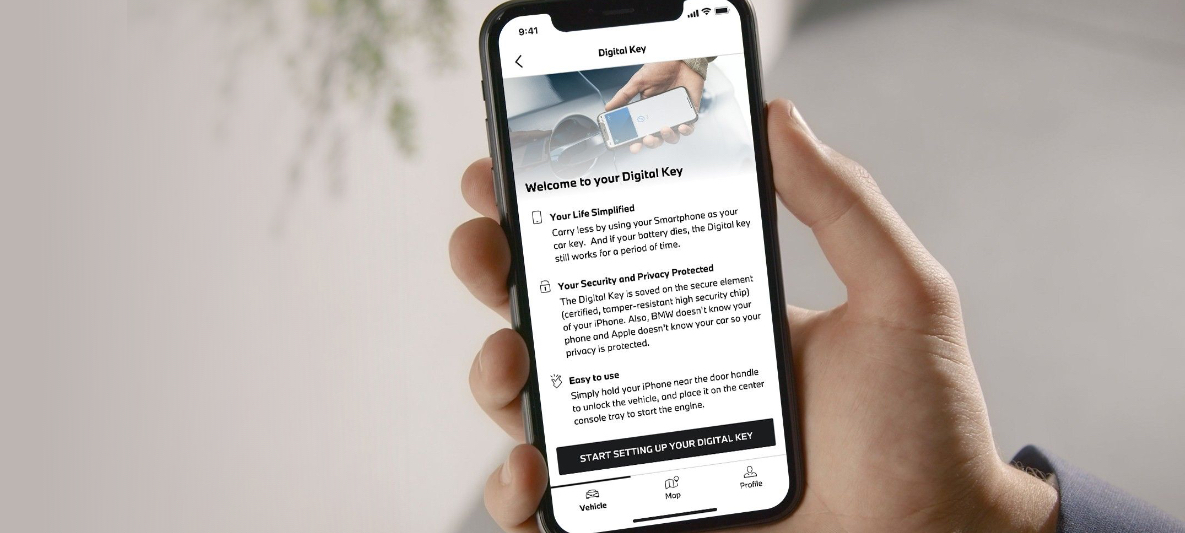 UPGRADE TO THE NEW DIGITAL KEY.
BMW's new digital car key, which is available through the My BMW app, allows you to conveniently and securely lock, unlock, and even start your BMW. Available on selected Apple iPhones and Apple Watches, it also allows you to authorize up to five other people to use your BMW. Simply send them an invitation from your iPhone's Wallet App. This feature lets you decide the type of access they get, including many safety measures such as limiting how fast they can go.
THE NEW My BMW APP.
Enjoy easy access to a wide range of helpful BMW services and functions.
​
* Please note that not all My BMW app features are available on all BMW vehicles and that app features are dependent on model and specification.