BMW REMOTE SOFTWARE UPGRADE 23-07.
With Remote Software Upgrade, you receive free quality improvements over-the-air. You could also receive new functions or functional improvements free of charge, if and when available, depending on the country, vehicle model, equipment and vehicle condition.
HIGHLIGHTS OF THE BMW REMOTE SOFTWARE UPGRADE 23-07.
NEW MAIN MENU FOR FASTER OPERATION.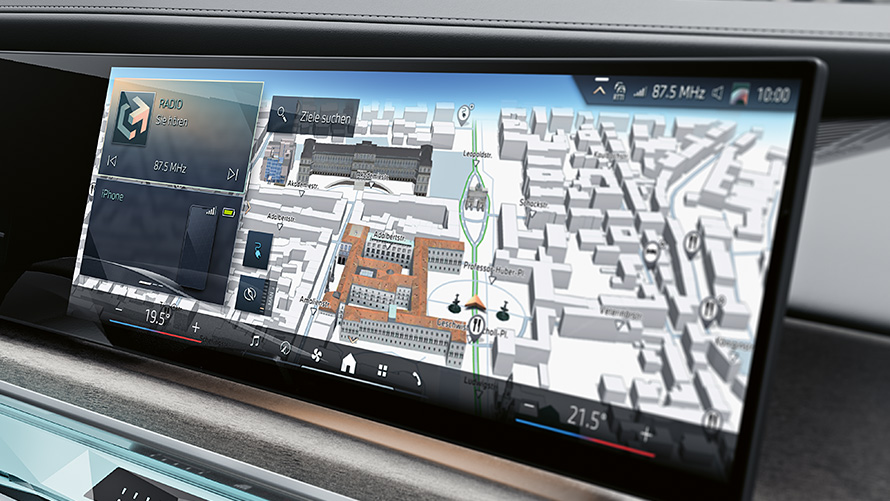 The structure of the main menu display in the central display is undergoing a fundamental change. The new main menu consists of two display levels. These consist of the vertically arranged widgets, which offer direct access to the most important information, and various layers in the background. Different content can be selected by swiping the widgets vertically and horizontally.
Note: A return to the previous display is no longer possible after the update.
FURTHER HIGHLIGHTS IN THIS UPGRADE.
DRIVING COMFORT, SAFETY & CONNECTIVITY.
FEATURE UPDATES AND QUALITY IMPROVEMENTS.
This Remote Software Upgrade updates existing functions to meet the latest state-of-the-art technological standards and includes quality enhancements.
Read more
Validity of the Remote Software Upgrade and Release Notes

Information about previous versions

Updating the on-board operating instructions in the vehicle
FURTHER INFORMATION & LINKS.
Due to regular software updates, screen designs in the communication may differ from the actual screen design in your vehicle.
Read more