Enjoy complete peace of mind knowing that your BMW is in good hands – because nobody knows your BMW as well as we do. Discover the benefits of our unbeatable warranty programme with every model purchased and registered at your preferred BMW Authorised Dealer in Malaysia. Because when you own a BMW, sheer driving pleasure should be a guarantee, always.
Explore the Warranty and Service package options available for new car purchases and for all BMW owners below. Choose the option that best suits your needs - an individual warranty package or service package, or a combination of both for complete peace of mind.

Read more
WARRANTY & SERVICE OPTIONS.
BMW Warranty Package
5 Years / Unlimited Mileage*

BMW Service Package

5 Years / 100,000km**

BMW Warranty & Service Package

5 Years / Unlimited Mileage Warranty
& 5 Years / 100,000km Service

Read more
WARRANTY & SERVICE COMPARISION.
Description
5 Years Unlimited Mileage Warranty Package
5 Years / 100,000km Service Package
5 Years Unlimited Mileage Warranty & 5 Years / 100,000km Service Package
Repair
Vehicle Parts Replacement and Rework***
✓
✓
Maintenance
Engine oil service
✓
✓
Vehicle check service
✓
✓
Air filter service
✓
✓
Fuel filter service
✓
✓
Microfilter service
✓
✓
Spark plug service
✓
✓
Brake fluid service
✓
✓
Read more
GUIDELINE TO PRESERVE THE WARRANTY.
Trust your BMW Authorised Service Centre.

Any repair or replacement performed under this warranty must be carried out by a BMW Authorised Dealer. This warranty will not cover any claim that may arise from any work performed by a non-BMW authorised workshop or any claims in connection therewith.

Follow the instructions in the BMW Owner's Handbook.

Fluids like coolant, oil, lubricant and fuel shall be used as recommended by the vehicles' manufacturer and all further instructions in the BMW Owner's Handbook shall be followed.

Service your vehicle on time.

Vehicle must be properly operated and all of the manufacturer prescribed/recommended maintenance, inspection and servicing is to be performed without gaps and on-time (according to the service interval shown for the vehicle) according to the specifications of the manufacturer.
Your benefits at a glance

Your Authorised BMW Dealer grants the following coverage:

3-year warranty for the paintwork,
12-year warranty against rust perforation.
2-year warranty with no distance limit on all Original BMW Parts and Original BMW Accessories.



As BMW is committed to sustainable and future oriented mobility, the BMW Dealer Warranty exclusively offers:

Up to 8 years warranty on high-voltage batteries for BMW hybrid and electric vehicles.


Thanks to your BMW Warranty you can enjoy sheer driving pleasure. You can count on a network of over 4000 Authorised BMW Dealers to ensure a quick and professional resolution of any necessary repairs and take care of all your needs.

For more information about the BMW Warranty please contact your local authorised BMW Dealer.

PROLONG YOUR PEACE OF MIND.
You have plans. We make sure that you can turn them into reality without worrying: with the BMW Warranty you are protected against unexpected repair costs for 24 months. Even after this you can still relax knowing you're in good hands. Because, when ordering your new BMW you have the option of easily extending your warranty period to up to 5 years for a small charge. Should any defects occur you can go to any participating Authorised BMW Service Centre around the world for free, without incurring extra costs later on.

* The prerequisite is that the vehicle has been correctly driven and that the maintenance, inspection or services have been carried out in full and at the specified intervals (as specified by the service intervals displayed in the vehicle) as outlined by BMW. The BMW Extended Warranty is subject to change and can be purchased along with a new automobile or during the validity period of the BMW Warranty. A processing time of two weeks is required for the activation of the BMW Extended Warranty. The range of benefits depend on the warranty agreement. All warranty claim is subject to the guidelines and exclusions stated by BMW. Services provided by statutory warranty claims as well as exclusions of warranty claims as stated in the conditions of sale for new vehicles remained unchanged. BMW reserves the right to refuse and reject a purchase of the Extended Warranty Package at its discretion due to any contravention of BMW guidelines or reasons. For further information, please consult your Authorised BMW Service Centre.

Read more
"MY BEST INVESTMENT? PEACE OF MIND."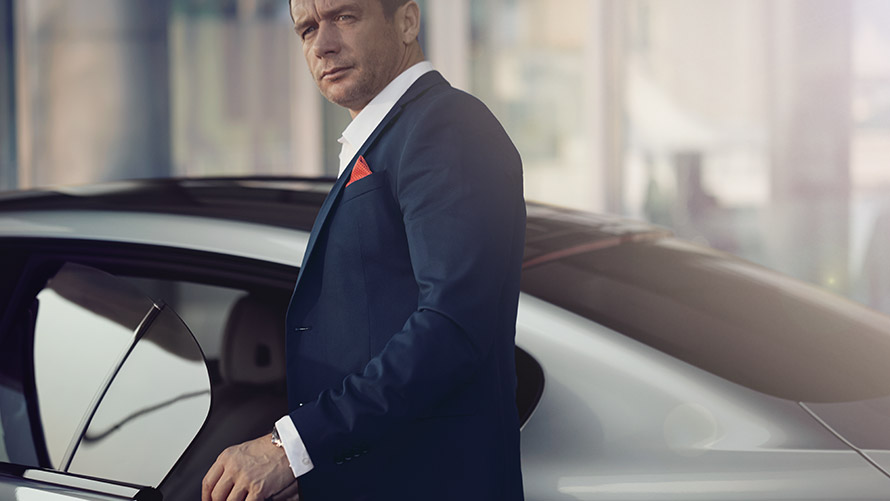 BMW Premium Selection Warranty.
A vehicle that you can rely on: with your BMW Premium Selection certified vehicle you automatically receive a one-year full dealer warranty on all mechanical and electronic parts. This ensures that you will have to wait a long time before you find anything on your new pre-owned BMW – apart from sheer driving pleasure.
"I WISH TO PRESERVE WHAT IS IMPORTANT TO ME."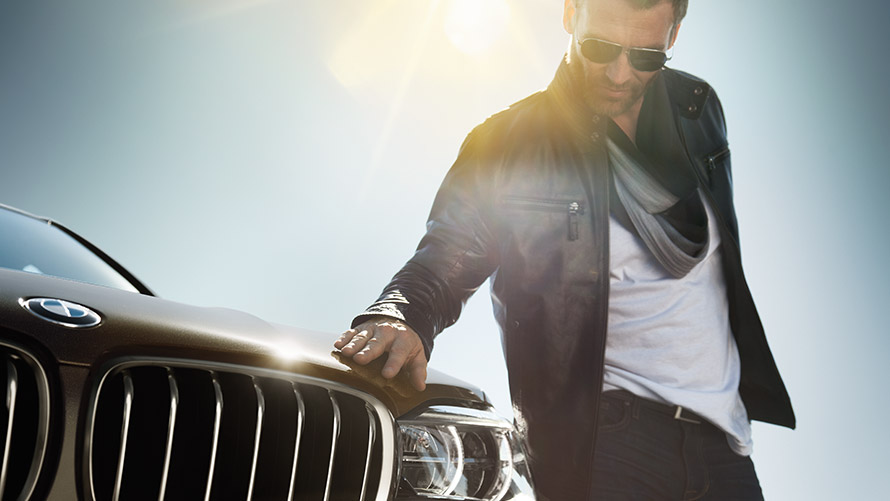 BMW Used Car Warranty.
The BMW Used Car Warranty delivers peace of mind. Your BMW dealer confirms your vehicle's first-rate condition with a careful inspection of all its features and functions. We assure you that the vehicle you buy is in top shape and thanks to the BMW Used Car Warranty your vehicle will stay that way, too.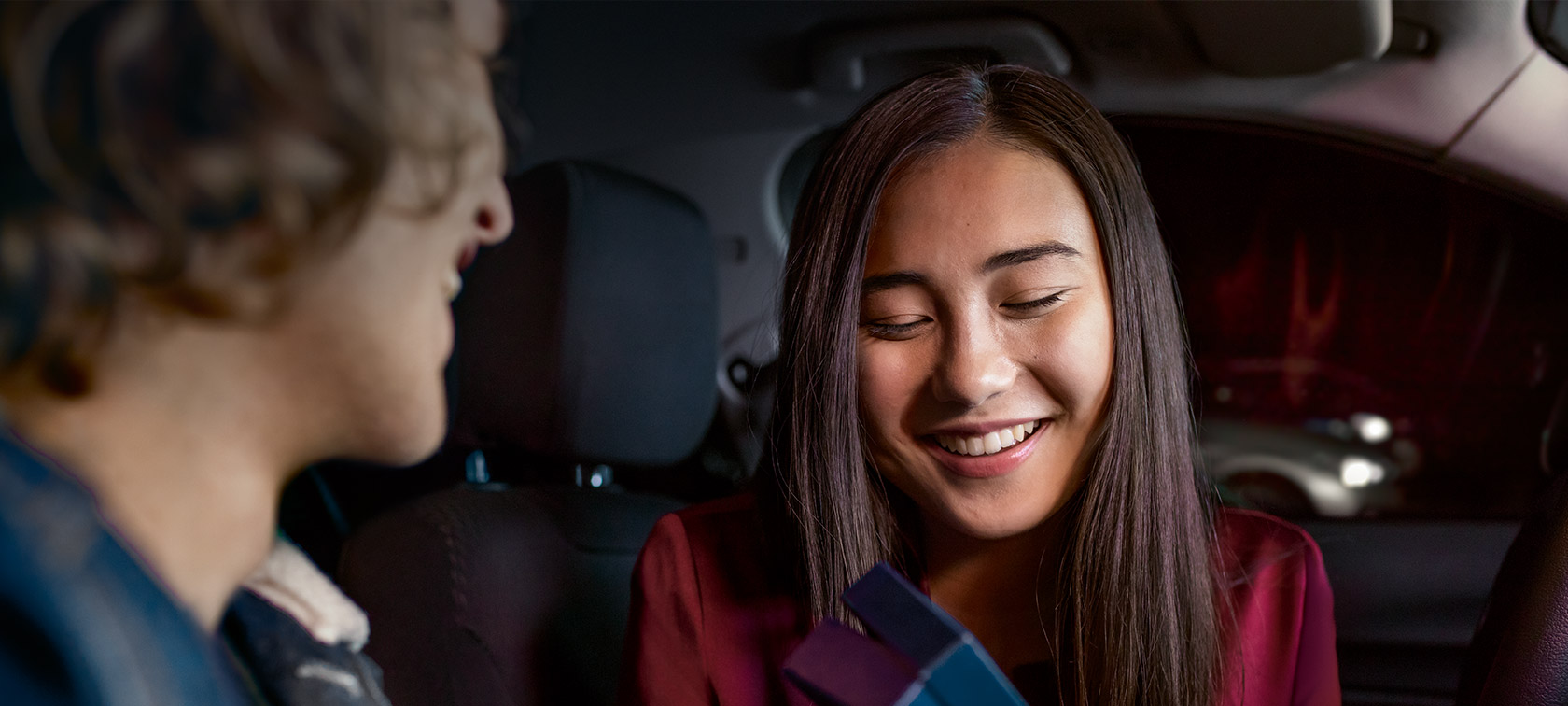 DEDICATED TO EXTENDING JOY.
Through BMW Service, we help extend the joy of your driving experience into years of exceptional, high-quality performance. Our team of BMW-trained and certified specialists are committed to providing the precise and specialised care your BMW needs, using only Original BMW Parts to ensure optimum performance, safety and reliability. So for total peace of mind, select from our wide range of service packages to ensure long-lasting driving pleasure with your BMW.

Read more
SERVICE PACKAGE COMPARISION.
Description
5 Years / 100,000km
Service Package

5 Years / 100,000km Service Plus Package

Maintenance
Engine oil service
✓
✓
Vehicle check service
✓
✓
Air filter service
✓
✓
Fuel filter service
✓
✓
Microfilter service
✓
✓
Spark plug service
✓
✓
Brake fluid service
✓
✓
Front brake service
✓
Rear brake service
✓
Clutch (if worn)
✓
Windshield wiper blade (max. every 12 months following last replacement, if necessary)
✓
Read more
NO COMPROMISES; JUST THE RIGHT CARE FOR MY BMW.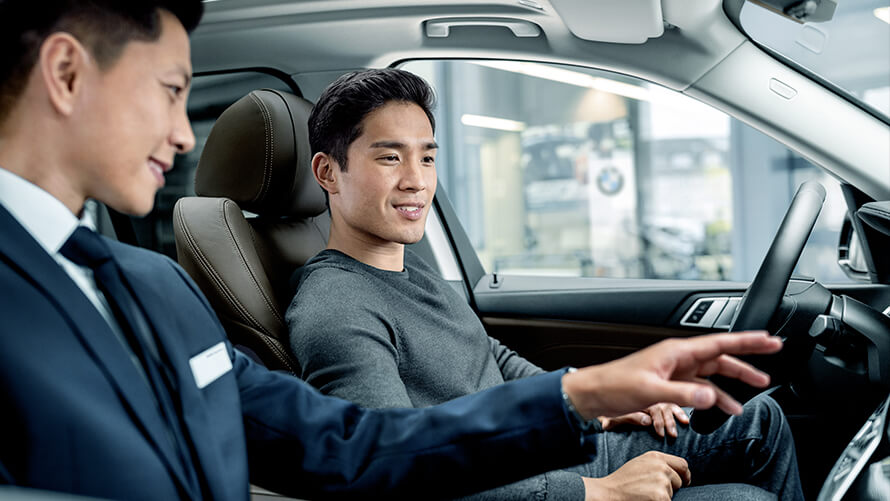 With our Condition-Based Service (CBS), rigid service intervals and unnecessary inspections are a thing of the past. Through intelligent sensors in its CBS maintenance system, your BMW regularly analyses the state of main wear-and-tear parts as well as fluids, while also monitoring service periods relating to time and mileage. It then "tells" you itself when maintenance or service inspections are actually needed through the BMW iDrive Control Display, showing exactly which components require attention, and when.
This lets you plan ahead for your next service appointment with your preferred BMW Authorised Dealer, and continue to enjoy maximum driving pleasure in every drive.
WHEN EVERYTHING FITS PERFECTLY, JOY HAPPENS.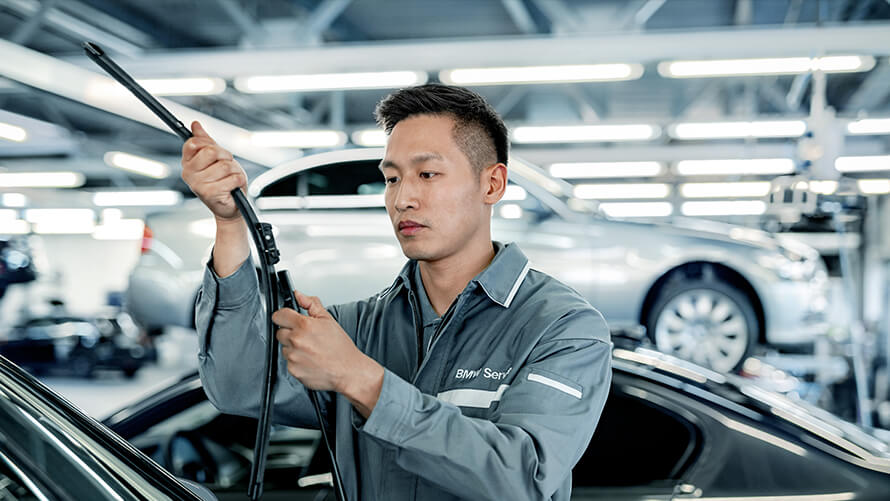 We know you expect your BMW to deliver high performance every time you turn on the engine, and to do this, there must be a flawless interplay between all its parts. This is why we recommend using Original BMW Parts, which come with precision, high-quality construction that ensure optimum performance, safety, and longevity. So, when you use Original BMW Parts, you're ensuring that each component is precisely matched to the requirements of each individual BMW model, providing the right environment for exceptional performance.
Each Original BMW Part is subjected to the same stringent quality standards as BMW vehicles, and come with 2-year warranty for quality assurance as well – ensuring that everything comes together perfectly for an exhilarating drive, every time.

Note:
Terms and conditions apply.
* 2 Years / Unlimited Mileage Manufacturer's Warranty comes complimentary with every New Car Purchase starting from 1st January 2021.
** Optional Service Inclusive Plus upgrade package available via Aftersales Purchase.
*** Warranty coverage will ensure that any confirmed defects in manufacture are corrected without the cost to the customer.
5 Years Unlimited Mileage Warranty + Free Scheduled Service 5 Years / 100,000km comes as standard for vehicles registered from 1st June 2015 until 31st December 2020.
All the above packages shall start from the first vehicle registration date.
Replacement of parts is claimable within the warranty validity period only.
Please contact your preferred BMW Authorised Dealer for more information.

Read more