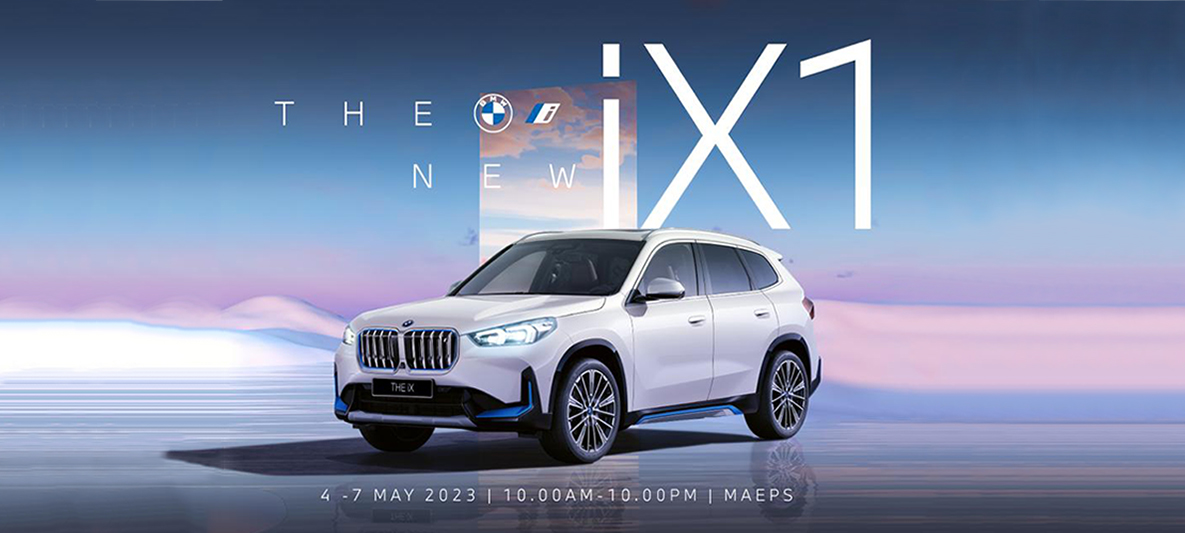 2023.05.04
BMW Group Malaysia Presents Exclusive, One-of-a-kind Offerings at the Malaysia Autoshow 2023.
The premium automaker is offering exciting, limited-time offers in celebration of its 20th Anniversary at the Malaysia Autoshow 2023.
Kuala Lumpur, 4th May 2023 – BMW Group Malaysia welcomes customers to experience its luxurious portfolio of the vehicles through a series of exclusive promotions at the Malaysia Autoshow 2023 (MAS 2023) from 4th to 7th May.
Exclusive for bookings made during the MAS 2023, members of the public attending can enjoy up to 30% Lower Monthly Instalments, as well as complimentary 1-year BMW Comprehensive Motor Insurance or a BMW Wallbox. In addition to this, potential customers will also have the opportunity to enjoy savings of up to RM10,000 as well as 6 years/120,000km BMW Service Inclusive.
Additionally, BMW Group Malaysia is offering one-of-a-kind deals for the First-Ever BMW iX1. For every unit booked online via shop.bmw.com.my at the MAS 2023, customers will be eligible to enter into a Lucky Draw contest and be in the running to win travel vouchers worth up to RM10,000 as well as BMW Lifestyle Collection and accessory vouchers worth RM5,000.
Attendees are invited to discover BMW's portfolio of All-New vehicles and other premium models at the MAS 2023 from today until 7th May at Malaysia Agro Exposition Park Serdang (MAEPS) from 10AM to 10PM, and have the opportunity to enjoy these exclusive offerings, as well as other exciting deals on offer.
Alternatively, customers may also visit their preferred authorised BMW dealerships until 14th May to discover more about the aforementioned promotions. Terms and conditions apply. For more information, visit BMW Group Malaysia's Instagram or Facebook page.
Read more