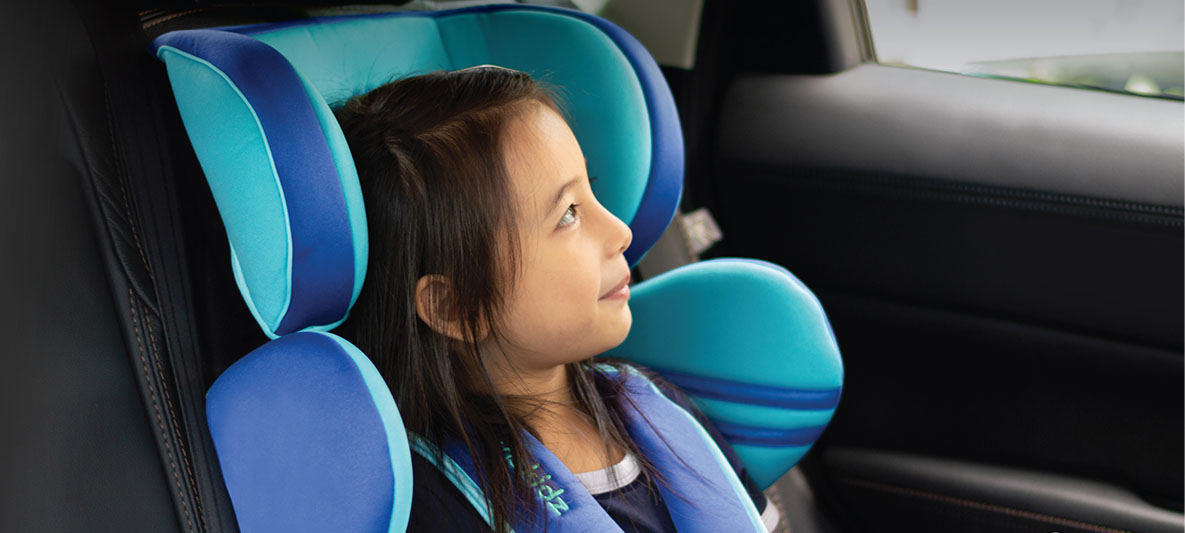 2022.05.10
BMW GROUP MALAYSIA AND SAFE 'N SOUND COMMENCE REGISTRATION FOR THE NEXTSTEP SUBSIDY PROGRAMME
In the premium automaker's latest effort to advocate for child car safety amongst children of all ages, the new subsidy programme will now provide parents in need fully subsidised child car seats to ensure greater accessibility for all.
Cyberjaya, 10th May 2022– BMW Group Malaysia today announced the NEXTStep Subsidy Programme in collaboration with long-term partner Safe 'n Sound, to provide fully subsidised child car seats to parents in the B40 income group.
The NEXTStep Subsidy Programme by BMW Group Malaysia and Safe 'n Sound is introduced as part of the BMW Safety 360° initiative, on the back of a successful subsidy programme that saw over 300 subsidised child car seats delivered to parents across Malaysia since the end of year 2019. The new subsidy programme will provide parents with child car seats for children of up to 36kg with donations previously made by BMW Group Financial Services Malaysia.
Hans de Visser, Managing Director of BMW Group Malaysia said, "For over eight years, the BMW Safety 360° initiative has focused on raising awareness and encouraging action amongst families for more responsible road and car safety practices in Malaysia. Although we have placed a strong emphasis on child car seats in recent years with our many programmes and partnerships to advocate for the use of these seats, we recognise that the issue of low uptake must be tackled beyond verbal advocacy and partial subsidies, especially within communities that are in need in a time like this. With the NEXTStep Subsidy Programme, we aim to continue making child safety seats even more accessible to parents who can use a helping hand. "
The NEXTStep Subsidy Programme by BMW Group Malaysia and Safe 'n Sound is applicable for families expecting a newborn or with a child up to 36 kg, and with a monthly household income below RM 3,500. Parents can register for the child car seat at Safe 'n Sound's website from now until 22nd May 2022. Eligible parents will be notified by Safe 'n Sound via WhatsApp. Selected parents from outside the Klang Valley will be notified on the delivery status, while parents within the Klang Valley will be informed of a date, time and place to pick-up their new child car seat.
BMW Group Malaysia and Safe 'n Sound will be fully subsidising the following seats, including shipping fees to recipients outside the Klang Valley. A suitable seat will be selected for the recipient according to their child's respective weight and height, as well as vehicle requirement.
| | | |
| --- | --- | --- |
| | Product Usage | Retail Price |
| snskidz Ace | From birth to 13 kg | RM 199 |
| snskidz Whizz ISOFIX seat | From birth to 18 kg | RM 499 |
| snskidz Sport seat | From birth to 18 kg | RM 279 |
| snskidz Proto seat (ISOFIX optional) | Between 13 kg to 36 kg | RM 399 |
| mifold booster seat | Between 15 kg to 36 kg | RM 199 |
"With the Hari Raya festivities underway, we would also like to wish those celebrating a Selamat Hari Raya Aidilfitri. For those still traveling back from their hometowns with their children, we would urge parents to think of their children's safety by ensuring the right child car seats are used while on the road," de Visser added.
Read more
The BMW Group
With its four brands BMW, MINI, Rolls-Royce and BMW Motorrad, the BMW Group is the world's leading premium manufacturer of automobiles and motorcycles and also provides premium financial and mobility services. The BMW Group production network comprises 31 production and assembly facilities in 15 countries; the company has a global sales network in more than 140 countries.
In 2021, the BMW Group sold over 2.5 million passenger vehicles and more than 194,000 motorcycles worldwide. The profit before tax in the financial year 2021 was € 16.1 billion on revenues amounting to € 111.2 billion. As of 31 December 2021, the BMW Group had a workforce of 118,909 employees.
The success of the BMW Group has always been based on long-term thinking and responsible action. The company set the course for the future at an early stage and consistently makes sustainability and efficient resource management central to its strategic direction, from the supply chain through production to the end of the use phase of all products.
Read more
About BMW Malaysia Sdn. Bhd.
BMW Group Malaysia is the representative of Bayerische Motoren Werke (BMW) AG in Malaysia with activities that cover the wholesale of BMW, MINI and BMW Motorrad vehicles, spare parts and accessories as well as the overall planning of sales, marketing, after-sales, and other related activities in Malaysia. The organisation's presence in the country includes its National Sales Centre (NSC) in Cyberjaya and BMW Assembly Facilities at the Kulim Hi-Tech Park, Kedah which supports the Malaysian region as well as the BMW Group Data Centre (GDC), BMW Group Regional Training Centre (RTC) in Cyberjaya and BMW Group Parts Distribution Centre (PDC) at the Free Industrial Zone of the Senai International Airport in Senai, Johor which supports 22 markets in the Asia-Pacific region. BMW dealership network covers 39 outlets in various cities in Malaysia.
Read more
About SNS Products Sdn Bhd
Established in 2002, SNS Products Sdn Bhd is a home-grown company that is driven by the principles of promoting child safety awareness to ensure that all children are safe and well-protected in and out of the home. SNS Products Sdn Bhd is the Malaysian sole distributor for Joie, snskidz, mifold and Axkid, with a product line up to cater for all price ranges to suit different needs and situations. The company takes pride in advocating child occupant safety and strives to promote the safety message to all concerned parties including parents, caregivers, health care providers and retailers. Being committed to child occupant safety, SNS Products Sdn Bhd provides advice on child safety seats, conducts talks and training workshops, organises free car seat checks as well as offers a car seat rental programme. To learn more, visit https://www.safensound.com.my/
Read more
Issued by:
BMW Malaysia Sdn Bhd
Sashi Ambihaipahan
Head of Corporate Communications, Malaysia
Telephone: (+601) 2381 7182, Fax: (+603) 8887 3801
Email: sashi.ambihaipahan@bmw.com.my
Media Website: www.press.bmwgroup.com
Chan Ai Ling
Senior Corporate Communications Executive, Malaysia
Telephone: +016 276 3488, Fax: (+603) 8887 3801
Email: ailing.chan@bmw.com.my
Media Website: www.press.bmwgroup.com



Read more