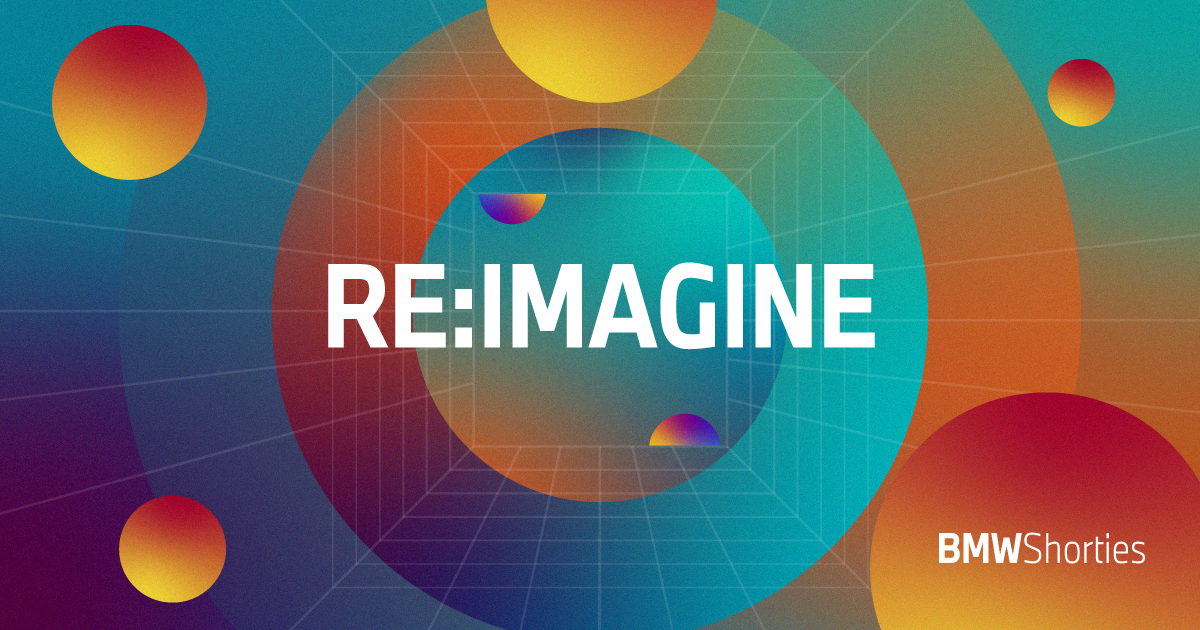 2022.08.24
The BMW Shorties spotlights Malaysian short films in special Merdeka and Hari Malaysia collaboration with ASTRO GO, Celebrating the Return of the Competition for the Year 2022.
30 Malaysian-made short films will be streamed on Astro GO to showcase the works of local independent filmmakers and digital content creators throughout the Merdeka and Hari Malaysia celebrations, signifying the return of the BMW Shorties in 2022.
Kuala Lumpur, 24th August 2022 – From now to 18th September 2022, the BMW Shorties – Malaysia's most prestigious and longest running short film and digital content competition – is showcasing a collection of BMW Shorties films from the years of 2011 through to 2019 on Astro GO, celebrating Malaysian film and digital content creative talents.
Sashi Ambi, Head of Corporate Communications at BMW Group Malaysia said, "The BMW Shorties, the creative initiative by BMW Group Malaysia that discovers and supports local content creators here returns in 2022! The program recognises visionary local talents in their creative career journeys which in turn, inspires us as a brand that shares these same values in the field of innovation and creativity."
"This collaboration with Astro is very timely, especially with the Merdeka and Hari Malaysia celebrations taking place, demonstrating that this Malaysian home-grown creative initiative is still a driving force in celebrating local talents and is an inspiration to all in the creative field here, sharing the many talents Malaysia has to offer," said Ambi.
Sharmin Parameswaran, Vice President of VOD/PPV & International at Astro said, "As the leading content and entertainment company in Malaysia, we strongly believe in delivering content and stories that uniquely resonate with our local landscape. As we approach this very significant time of the year together as Malaysians, we are delighted to be able to work with the BMW Shorties to showcase the works of talented local filmmakers and digital content creators to a wider Malaysian audience. In a way, it is a celebration of our heritage, as we showcase these stories, crafted through the lens of our shared yet diverse experience as a nation."
The 30 BMW Shorties short films that are featured on Astro GO include:
Guang by Quek Shio Chuan,
Murdered by Chua Dick Woei,
Sid & Barry by Quek Shio Chuan,
Hidup Bersama by Lau Ming Yeow,
Putus by Muhammad Ezmeer Bin Abd Rahman,
32°C Fall In Love by Tan Seng Kiat,
Pejam Pelik by Mohd Khairul Azri Md Noor,
Rozita Binti Roslan by Taufiq Kamal,
Fish by Gan Yu Long,
Koci 5 Ringgit by Khairul Azaharuddin bin Ariffin,
Gigi by Audrie Yeo,
Short & Sweet by Balachandran S.K. Sivalingam,
TUCK by Gordon Ling Fu Chur,
Terminal by Caston J,
Hawa by Tan Ce Ding,
Roundabout by Liew Yew Yin,
Never Was The Shade by Lim Kean Hian,
SELAM 2.0 by Lor Yew Mien,
Desakan Dewasa by Johanna Johan Ariffin,
Touch by Wilson Tai,
Gold! There is Gold in the River by Mallory Lee,
Colourless by Ananth Subramaniam,
Burn by Ng Kwok Yong,
Handbag by Mohd Khairul Anuar,
Kampung Aman by Sherwynn Victor and Michael Lourdes,
PACE by Ekin Charles,
Di Sini Aku by Putri Purnama Sugua,
Ralat the Musical by Khairi Anwar,
Pemburungan by Chulat,
SATU by John Hafiz
The BMW Shorties is Back!
In addition to the special showcase of these BMW Shorties short films on Astro GO, the BMW Shorties is also making its highly-anticipated return for its sixteenth year running – with the 2022 theme, "RE:IMAGINE"! The competition aims to provide a platform for emerging filmmakers and digital content creators to express their creativity, and the grand prize winner of the BMW Shorties will once again be awarded a production grant of RM 80,000 to produce a BMW Shorties-funded short film.
More details will be revealed in the coming weeks, so for all aspiring creators and fans out there, do keep an eye out on the official BMW Shorties Facebook page at www.facebook.com/BMWShorties and Instagram account at www.instagram.com/bmwshorties.
Read more
The BMW Group
With its four brands BMW, MINI, Rolls-Royce and BMW Motorrad, the BMW Group is the world's leading premium manufacturer of automobiles and motorcycles and also provides premium financial and mobility services. The BMW Group production network comprises 31 production and assembly facilities in 15 countries; the company has a global sales network in more than 140 countries.

In 2020, the BMW Group sold over 2.3 million passenger vehicles and more than 169,000 motorcycles worldwide. The profit before tax in the financial year 2020 was € 5.222 billion on revenues amounting to € 98.990 billion. As of 31 December 2020, the BMW Group had a workforce of 120,726 employees.

The success of the BMW Group has always been based on long-term thinking and responsible action. The company set the course for the future at an early stage and consistently makes sustainability and efficient resource management central to its strategic direction, from the supply chain through production to the end of the use phase of all products.
Read more
About BMW Malaysia Sdn Bhd
BMW Group Malaysia is the representative of Bayerische Motoren Werke (BMW) AG in Malaysia with activities that cover the wholesale of BMW, MINI and BMW Motorrad vehicles, spare parts and accessories as well as the overall planning of sales, marketing, after-sales, and other related activities in Malaysia. The organisation's presence in the country includes its National Sales Centre (NSC) in Cyberjaya and BMW Assembly Facilities at the Kulim Hi-Tech Park, Kedah which supports the Malaysian region as well as the BMW Group Data Centre (GDC), BMW Group Regional Training Centre (RTC) in Cyberjaya and BMW Group Parts Distribution Centre (PDC) at the Free Industrial Zone of the Senai International Airport in Senai, Johor which supports 22 markets in the Asia-Pacific region. BMW dealership network covers 39 outlets in various cities in Malaysia.
Read more
About SNS Products Sdn Bhd
 
Established in 2002, SNS Products Sdn Bhd is a home-grown company that is driven by the principles of promoting child safety awareness to ensure that all children are safe and well-protected in and out of the home. SNS Products Sdn Bhd is the Malaysian sole distributor for Joie, snskidz, mifold and Axkid, with a product line up to cater for all price ranges to suit different needs and situations. The company takes pride in advocating child occupant safety and strives to promote the safety message to all concerned parties including parents, caregivers, health care providers and retailers. Being committed to child occupant safety, SNS Products Sdn Bhd provides advice on child safety seats, conducts talks and training workshops, organises free car seat checks as well as offers a car seat rental programme. To learn more, visit https://www.safensound.com.my/
Read more