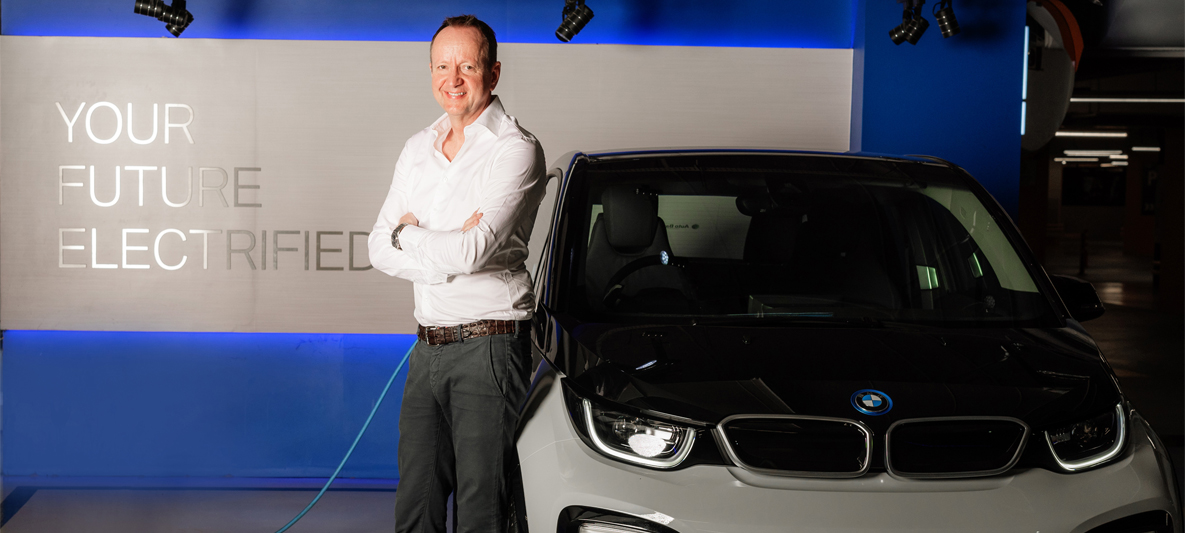 2022.10.11
BMW Group Malaysia: Commentary on Budget 2023.
Please attribute this commentary to:
Hans de Visser
Managing Director, BMW Group Malaysia
The announcements from Budget 2023 tabled today signal a brand-new era for Electrified and Sustainable Mobility in Malaysia, where the future for Electric Vehicles (EVs) is bright. In our efforts to drive more Sustainable and Responsible mobility here, we are also grateful to see the forward mindset shared by Malaysians, who have not only welcomed, but have also shown great interest and enthusiasm in this new movement, new technology and new innovation.
This is exactly how we at the BMW Group envision Malaysia, driving our year forward with NEXTGen Malaysia back in January and throughout the year – with the vision to transform and futureproof the Malaysian automotive landscape. Fostering a viable ecosystem with long-time partners, we continue the expansion of our BMW i Charging network – now spanning over 400 charging facilities across Peninsular Malaysia, Sabah and Sarawak – with premium partners Tenaga Nasional Berhad, EV Connection (JomCharge) and Siemens.
Additionally, we also believe in developing local talents capable of bringing the technology further in Malaysia. With our BMW High Voltage Expert certification, we aim to create a world-class EV-ready workforce within the country.
Finally, the introduction of our all-electric BMW i fleet, consisting of the BMW iX, BMW iX3, BMW i4 and soon, the BMW i7, further demonstrates our commitment and belief that the Future is Electrifying in Malaysia.
As we plan for the year ahead, our approach to Electrified Mobility and Sustainability as a whole remains a collaborative one. BMW Group Malaysia's commitment to our Environmental, Social and Governance (ESG) goals has always been centred around the belief that it is a shared responsibility, and we remain ready to cooperate with local likeminded partners in Malaysia to develop action-based solutions on issues that affect us all.
For us, Sustainability is not about offsetting, but holistically innovating and advocating for a secure future. To this end, we will continue to do so not just within our overall business strategy, but also on an organisational level, such as with our second-life initiative, RE:GENERATE.
As such, we welcome the newly announced allocations in Budget 2023 that underpin the government's commitment to our shared vision of Electrification and Sustainability. The extension of the import and excise duty exemption for fully-imported (CBU) EVs, alongside incentives for EV charging equipment manufacturers are positive implementations that we strongly believe will further accelerate the adoption of Electrified Mobility in the country. As BMW Group Malaysia continues driving forth with our Electrification strategies, we look forward to working in tandem with the government and other key stakeholders in creating a brighter, greener future for all Malaysians.
Read more