Bring On the Joy. With Original BMW Accessories, Wheels and Tyres, BMW Service and BMW Charging.
Every day is a great day to explore the countryside or discover the latest hotspots around town. Enjoy the curves of the street, the fresh air and the magnificent view with Original BMW Accessories. The BMW wheels and tyres ensure an optimal driving experience. Together with BMW Service and BMW Charging, they lead you in full safety to your next exciting destination. Because every moment should be enjoyed without interruptions, so you can can bring on the joy.

Read more
ORIGINAL BMW ACCESSORIES.
"We are always ready for the fun."
If you want to bring on the joy, you should be well prepared. Plan your trip and make sure you have plenty of storage to fit the equipment for your favourite activities. Enjoy the great variety of Original BMW Accessories for the interior and exterior of your BMW that are the perfect match for all your adventures ahead.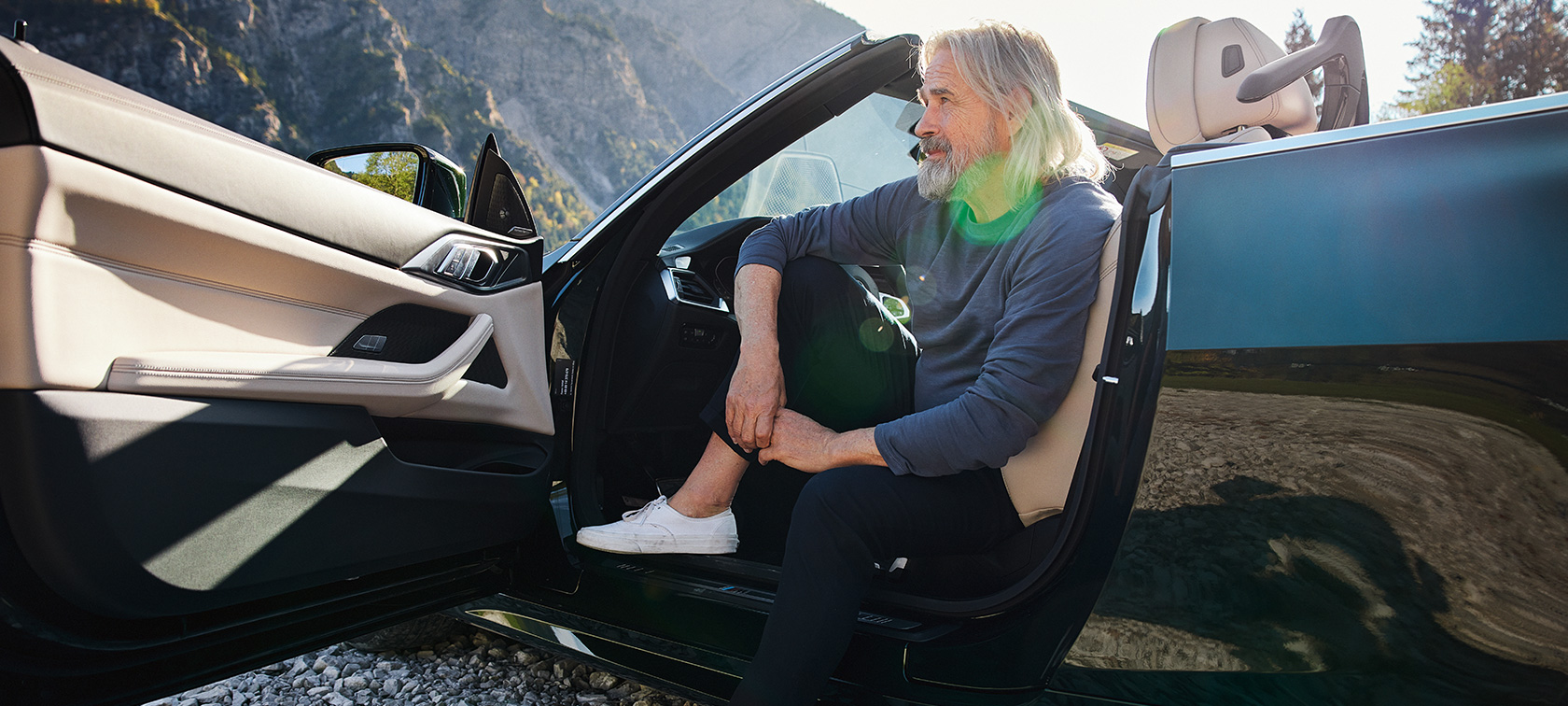 BMW Interior
BMW Exterior
BMW rear bike rack Pro 2.0.
The BMW rear bike rack Pro 2.0 was developed to securely transport two bicycles/e-bikes on the tow ball of a BMW trailer tow hitch. This lightweight yet sturdy steel/aluminium carrier system has a maximum load capacity of 60 kg and can carry bicycles with a wheelbase of up to 130 cm. Furthermore, the bike rack features a ball head system with single-hand operation, removable support arms and a ratchet system for securing the wheels that is very easy to use. The rear carrier rack's tilt function allows easy access to the luggage compartment at any time. The rear bike rack Pro 2.0 also meets the highest safety standards and can be compactly folded away when not in use. A rack extension for a third bicycle and a transport bag are also available. All in all, the bike rack is a perfect companion, whether on the holiday of a lifetime or a short trip with a BMW.
To the product
BMW extension set third bicycle for rear bicycle rack Pro 2.0.
The BMW extension set supplements the Pro 2.0 rear bike rack for the trailer tow hitch and facilitates the transport of a third bike. The transport system consists of an additional bike rail, along with a support arm which connects the frames of the second and third bikes.
To the product
ORIGINAL BMW WHEELS AND TYRES & ACCESSORIES.
"My wheels: customised for excitement."
Just the way you like it: our wide range of Original BMW Complete Wheels offers exclusive design options in all sizes. Your BMW will not only get an outstanding visual upgrade, but also benefits from a higher resale value. Depending on the wheel, you'll even enjoy an improvement in dynamic response; thanks to state-of-the-art manufacturing processes, weight reduction and model-specific tests for safety and driving dynamics, you'll always drive on the joyful side of life.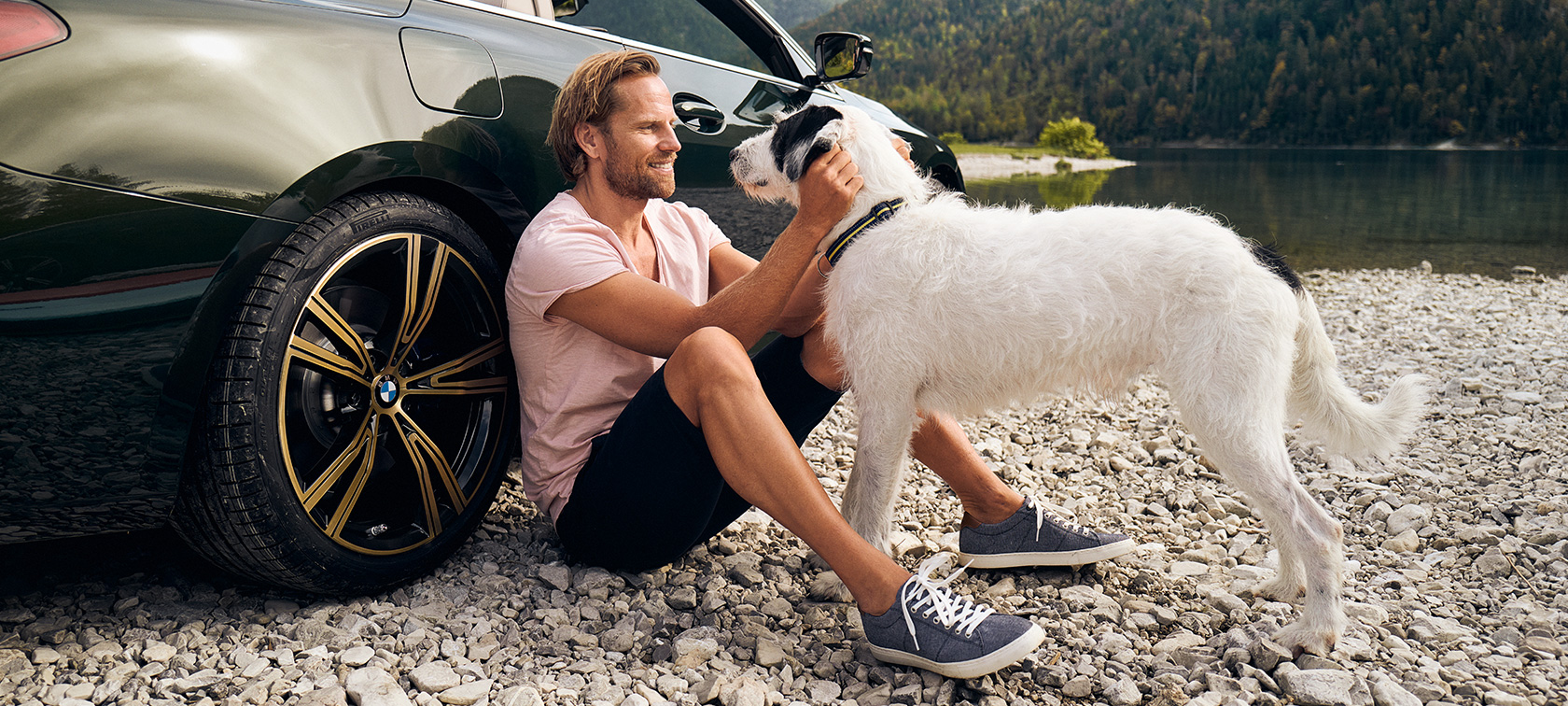 BMW Wheels & Tyres
BMW Accessories
ORIGINAL BMW CHARGING ACCESSORIES.
"My road trip, charged with joy."
If you want to be ready for joyful times, you shouldn't only be loaded with accessories, but also fully charged. Check out our Original BMW Charging Accessories which perfectly fit all your electric car needs, so you can bring on the joy - anytime.
Read more
BMW M PERFORMANCE PARTS FOR EVERYDAY EXHILARATION.
"Perfect for accentuating my joy."
It's your time to shine. With BMW M Performance parts, you give your BMW a maximum level of individuality and genuine motor racing character. So turn your BMW into an eye-catcher and bring on the joy - without compromises.
Read more
BMW SERVICE.
WE GOT THE ANSWERS TO YOUR TYRE QUESTIONS.
What is the right tyre pressure?

When and how often should I check my tyre pressure?

What are BMW star marked tyres?

How do I find the correct tyres for my vehicle?

Should I keep or replace my tyres?