AN OVERVIEW OF BMW i MODELS.
BMW i models are at the forefront of the future of mobility. Established in 2010, BMW i develops vehicles with full electric or partial electric drives. But more than that, these models inspire a new understanding of the relationship between the car and sustainability. Explore the i series models with us!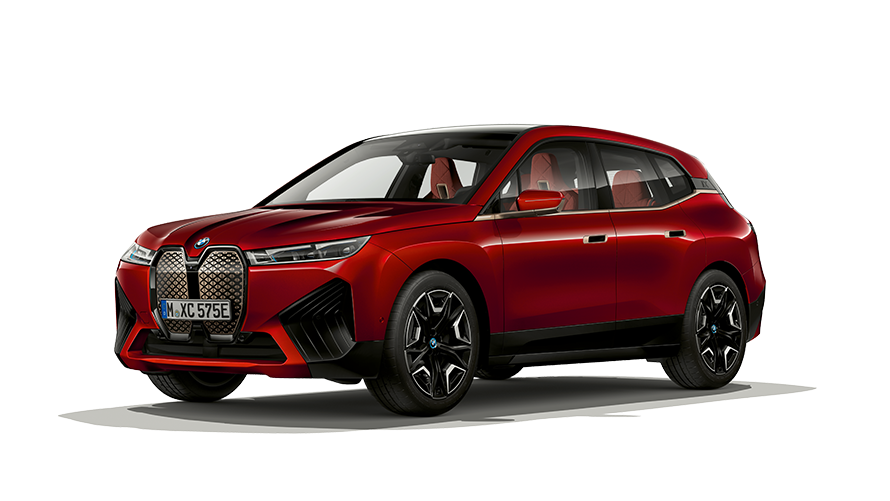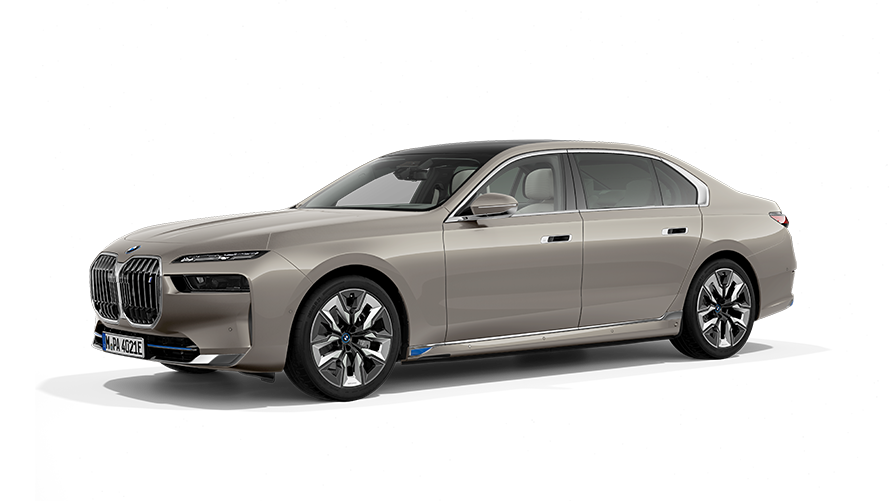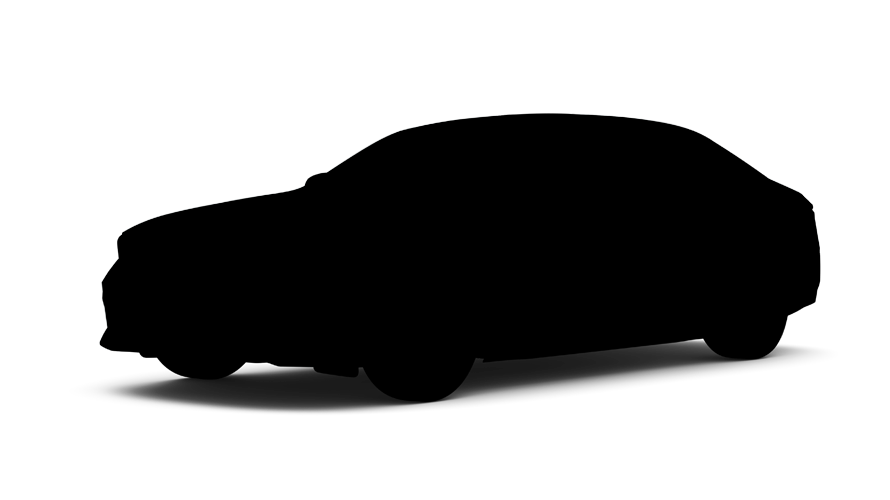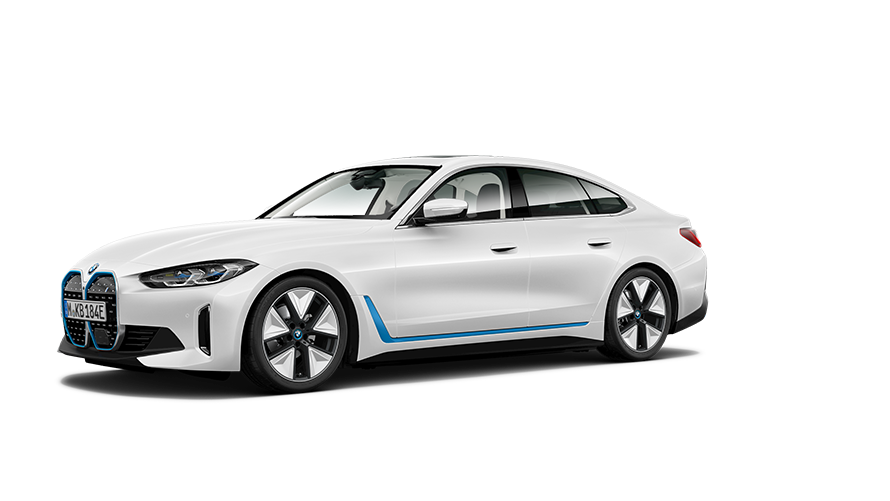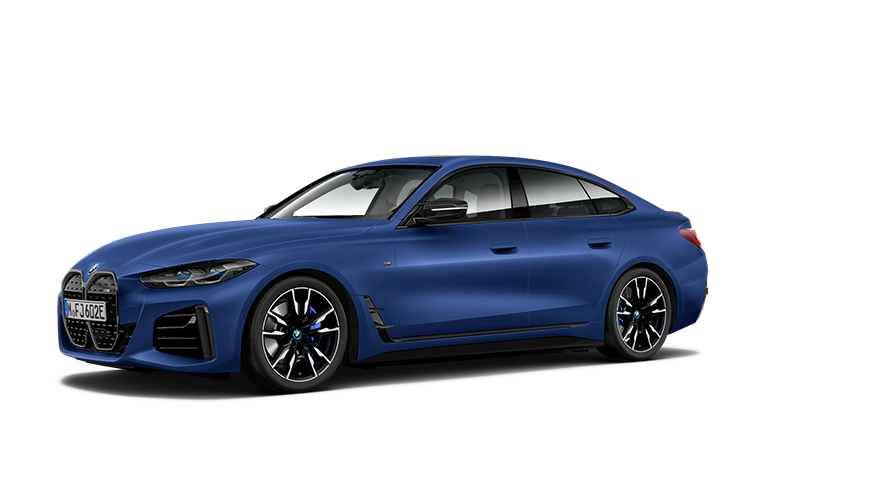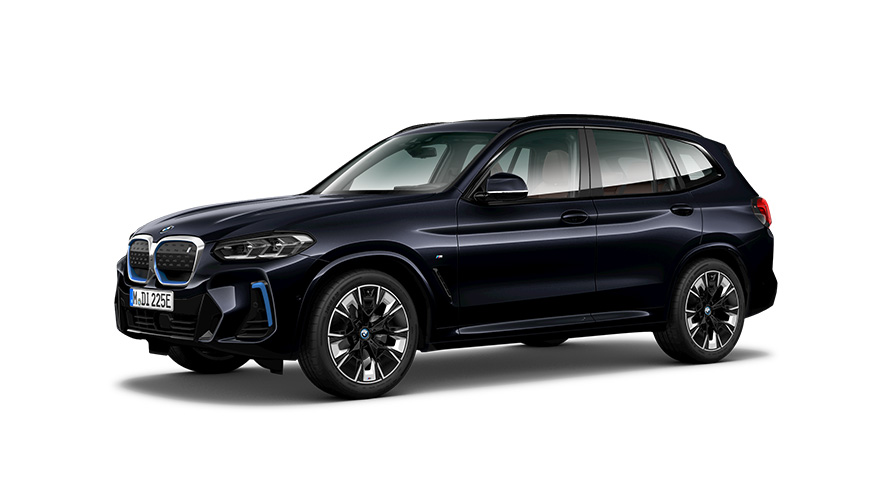 BMW i is a comprehensive and ground-breaking concept for sustainable mobility. It represents visionary electric vehicles and mobility services, inspiring design and a new understanding of premium that is strongly defined by sustainability. This claim is incorporated in the all-electric BMW i3 and BMW i3s, two locally emission-free vehicles that are sustainably designed throughout as well as the BMW i8 Coupé and the BMW i8 Roadster as pioneering sports vehicles.

Electric and electrifying: every detail, every characteristic, everything in the BMW i3 with eDrive is designed to complement vibrant city life. Especially in city centres with restrictions for certain vehicles, it stands out with its compact size and the emission-free motor. From an ecological perspective, the BMW i3s impresses with its breath-taking acceleration, from low speed or even from standstill – and with a high-voltage battery (lithium-ion high-voltage battery) with an everyday range of up to 260 km, it covers all destinations even in the catchment area of a metropolis. And also allows convenient overland trips without concern about the range.

The most progressive sports car: more efficient – through intelligent lightweight construction with carbon and an aerodynamic design. More sustainable – with recyclable materials in the interior. Without forfeiting dynamics and its sporty appearance. No compromises, but rather the optimal combination of driving pleasure and responsibility. The BMW i8, available as a Roadster or Coupé, is a plug-in hybrid that brings together the advantages of electromobility and innovative engine technology. The result is an extraordinarily dynamic driving experience – with extremely low consumption and CO2 emissions.
Read more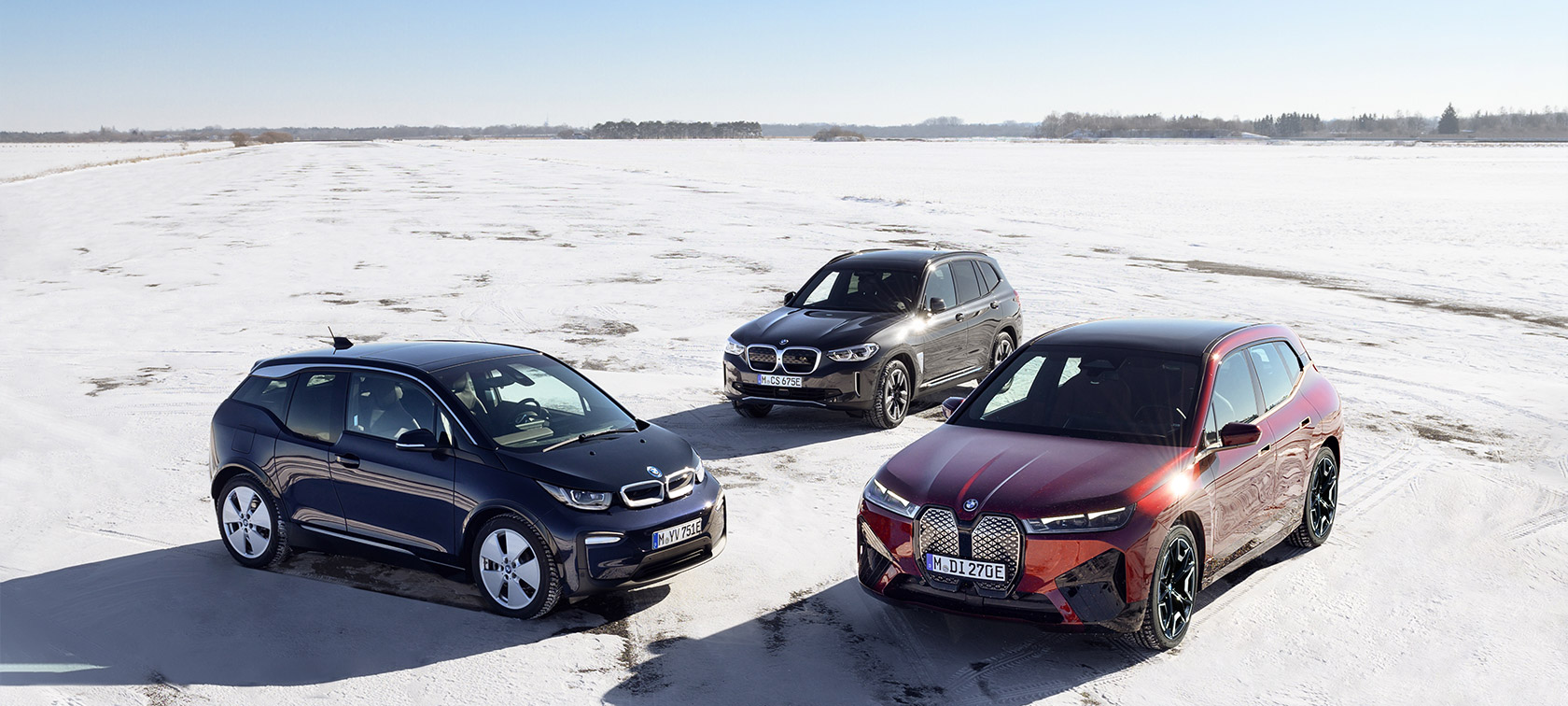 A SHORT HISTORY OF THE BMW i SERIES.
​
Energy consumption and electric range.
BMW i4 eDrive40:
Energy consumption in kWh/100km: 19.1–16.1
Electric range in km: 590–493

BMW i4 M50:
Energy consumption in kWh/100km: 22.5–18
Electric range in km: 520–416

BMW iX3:
Energy consumption in kWh/100km: 18.9–18.5
Electric range in km: up to 461

BMW iX:
Energy consumption in kWh/100km: 24.5–19.5
Electric range in km: 607-394

BMW i7 xDrive60(1):
Power consumption in kWh/100 km (combined, WLTP): 19.6–18.4
Electric range in km (WLTP): 590–625

The values of the vehicles labelled with (1) are preliminary.

The values of fuel consumptions, CO2 emissions and energy consumptions shown were determined according to the European Regulation (EC) 715/2007 in the version applicable at the time of type approval. The figures refer to a vehicle with basic configuration in Germany and the range shown considers optional equipment and the different size of wheels and tires available on the selected model.

The CO2 efficiency specifications are determined according to Directive 1999/94/EC and the European Regulation in its current version applicable. The values shown are based on the fuel consumption, CO2 values and energy consumptions according to the NEDC cycle for the classification.

For further information about the official fuel consumption and the specific CO2 emission of new passenger cars can be taken out of the "handbook of fuel consumption, the CO2 emission and power consumption of new passenger cars", which is available at all selling points and at https://www.dat.de/angebote/verlagsprodukte/leitfaden-kraftstoffverbrauch.html.