The best of both worlds.
With their combination of a petrol and an electric engine, the BMW plug-in hybrids guarantee maximum flexibility and are therefore perfectly suited to the individual requirements and needs of your everyday life. The know-how from the all-electric BMW eDrive technology of the BMW i sub-brand permits purely electric ranges of more than 70 km* (depending on the model) – with the electric and locally emission-free drive system being ideally suited for urban traffic, the daily commute to work or the most extensive shopping trip. On longer journeys or also on motorways, you still continue to enjoy the convenient range of the combustion engine. Thanks to intelligent energy distribution, the BMW plug-in hybrid switches automatically between the drives according to needs and thus guarantees maximum efficiency at all times. The continuously increasing fleet of BMW hybrid vehicles with different models in the 3, 5, 7 and X series offers a maximum of variety and individuality for every lifestyle. Join us to explore the world of BMW plug-in hybrids and find precisely the model that suits you best!
*Values shown are according to the NEDC (New European Driving Cycle) classification.
*Values may not reflect real life driving results, which will depend upon a number of factors including the starting charge of the battery, accessories fitted (post-registration), variations in weather, driving styles and vehicle load.

Read more
OUR PLUG-IN HYBRID FLEET: AS VARIED AS LIFE ITSELF.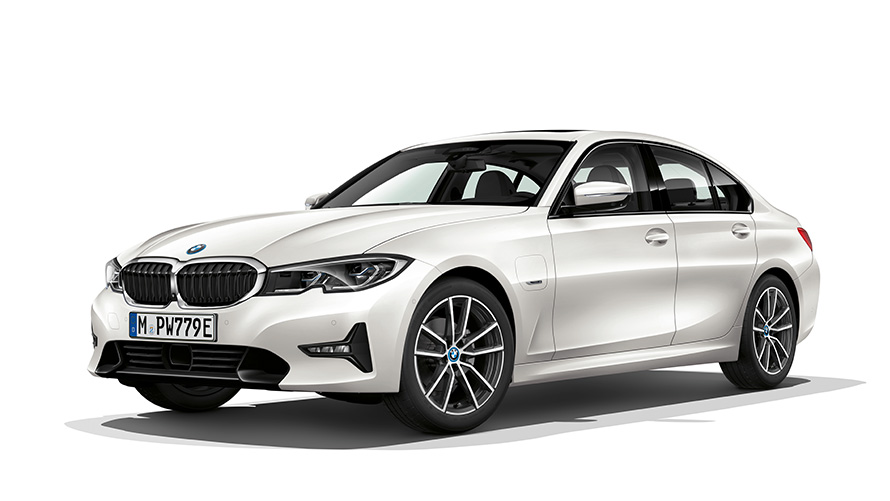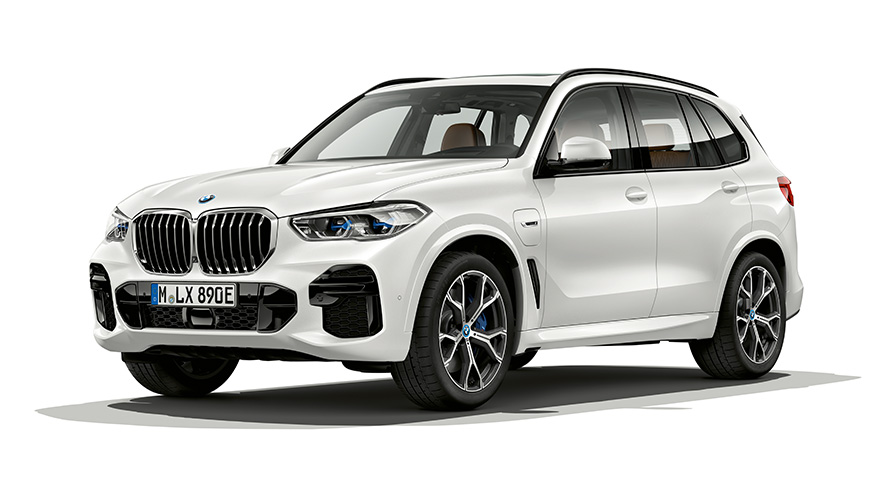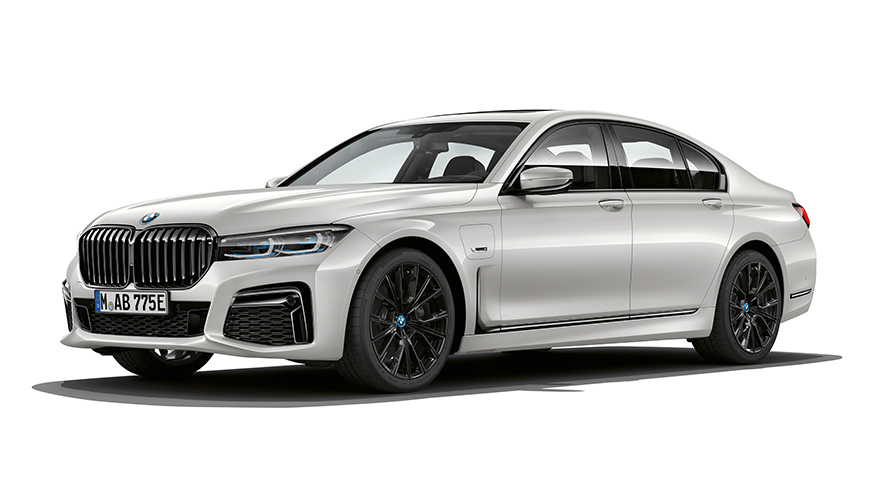 THE TECHNOLOGY BEHIND.
Discover the BMW plug-in hybrid technology.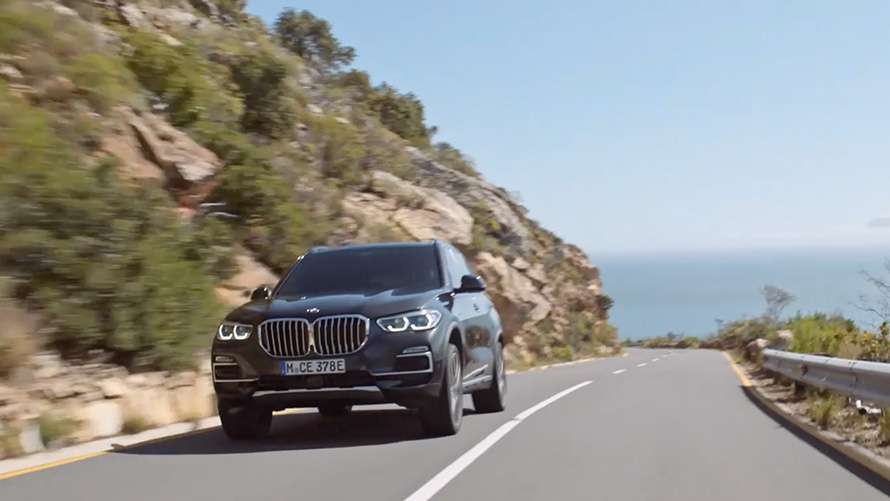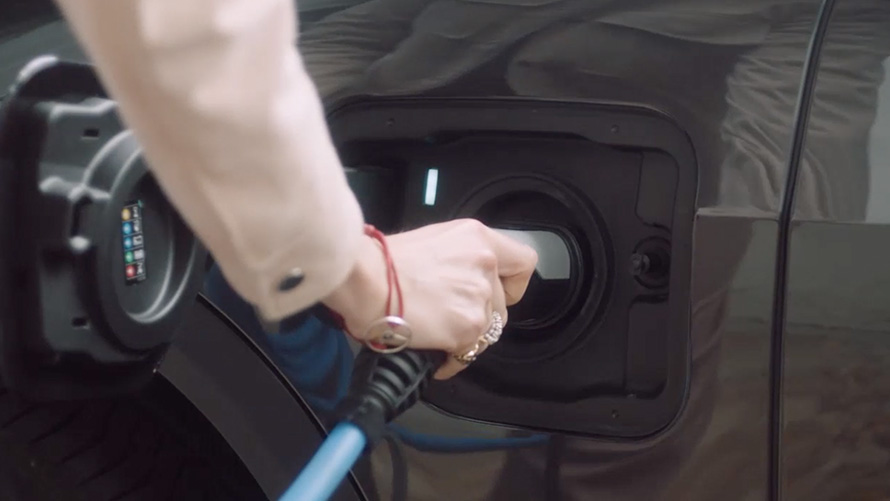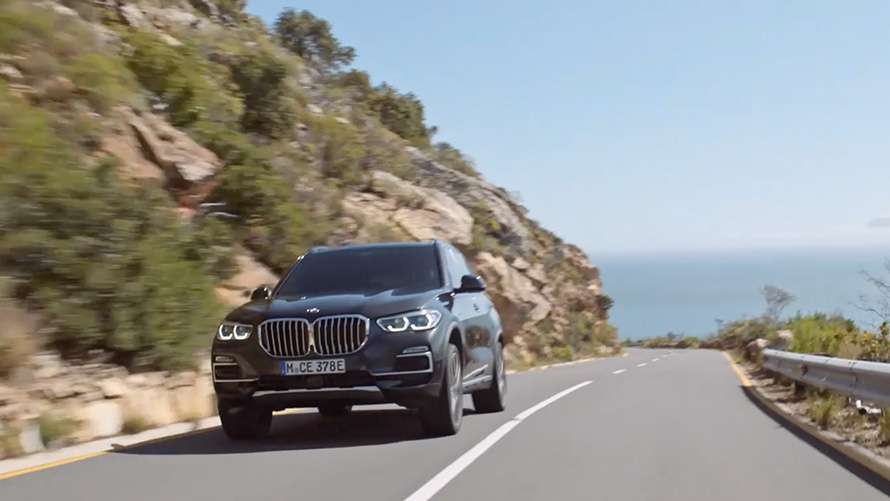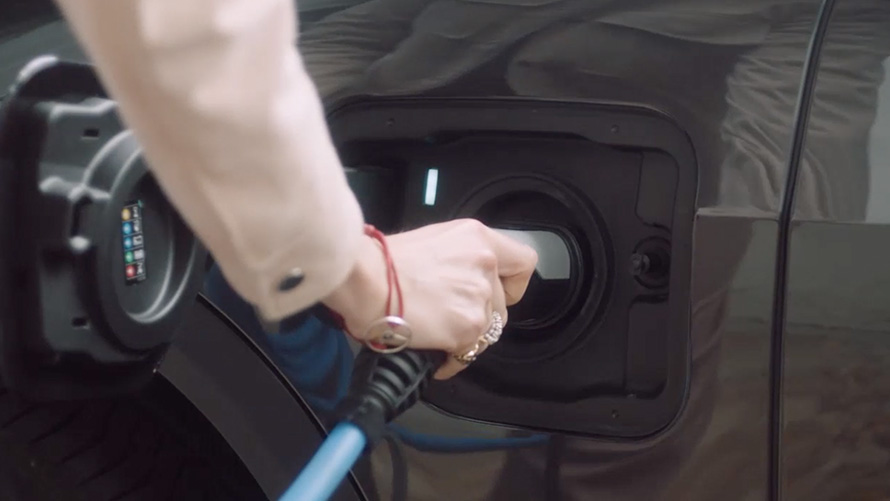 FAQ: THE MOST IMPORTANT QUESTIONS AND ANSWERS ON OUR PLUG-IN HYBRIDS.
What is a plug-in hybrid?

A plug-in hybrid vehicle (PHEV, Plug-in Hybrid Electric Vehicle) combines a petrol engine, an electric engine and a high-voltage battery – and thus offers the best of two worlds. This allows a reduction in fuel consumption as well as CO2 emissions. Interaction between the two systems also offers additional performance and acceleration power.

As its name suggests, a plug-in hybrid can be charged from a socket, a wallbox or at a public charging station. The maximum efficiency of a plug-in hybrid is achieved with a fully charged battery; which means that a charging facility should be available at home and at the workplace.

The electric range for purely electric driving with fully charged battery in the case of a BMW 530e, for example, extends up to 43 kilometres*. As is the case with all vehicles that have a high-voltage battery, technological advances will also see the electric range increase further in the coming years. During recuperation, that means whenever you lift your foot from the accelerator pedal, kinetic energy is converted into electrical energy and fed into the battery – and as a result you gain further kilometres for the electric range.

As part of its "Power of Choice" strategy, BMW is offering its customers a large selection of plug-in hybrids as a conscious decision in favour of this particularly efficient drive system.

A plug-in hybrid is ideal for drivers seeking the greatest possible versatility: on the one hand, it provides an electric drive for everyday use, such as the cost-optimised and sustainable commute to the office. Optimum use comes with regularly recurring medium-distance commutes, in which the electrically driven kilometres predominate. On the other hand, the vehicles offer maximum range and flexibility for long distances such as for the weekend excursion with the family.

What advantages does a plug-in hybrid offer?

Among the benefits for the driver of a plug-in hybrid are an almost silent driving experience in purely electric mode and additional acceleration power from the electric engine.

Many plug-in hybrid owners already manage to cover the majority of their routes electrically. After all, daily distances travelled are frequently less than 50 kilometres. Depending on the individual electricity tariff, this already results in significant savings compared with a classical combustion-engine vehicle. And there is no need at all to sacrifice the convenience of the latter's range with a plug-in hybrid. If the battery charge or capacity is insufficient, the combustion engine is switched on automatically to meet the need.

There are also country-specific financial benefits for this category of vehicle: directly through subsidies for electric vehicles and indirectly through favourable taxes thanks to the lower CO2 emissions.

What factors affect the performance of the high-voltage battery in my plug-in hybrid?

One important external factor influencing the performance and capacity of a battery is the temperature. As you probably know from your mobile phone battery, the performance is restricted in cold and hot temperatures. This is why it is important, especially in winter, to "precondition" the vehicle during the charging operation – in other words, to heat the battery and interior. Or to cool them down in summer. This not only saves you energy for the journey but means that, with an optimally temperature-conditioned battery, you have an added measure of efficiency from the outset. Optimised operating strategies in your vehicle also minimise the influences of temperature to a large extent. And did you know that the capacity of the battery also yields information on your available range? Apart from temperature, other factors affecting the range are devices, such as the air conditioning, the load carried and your driving style.

How do I get the best out of my plug-in hybrid?

In your BMW plug-in hybrid, anticipatory hybrid operation helps you reach your destination efficiently with active destination guidance. So use the active guidance function even if you already know the way. The use of available electrical energy can be distributed intelligently and optimally according to your route, allowing you to drive electrically in town and in the destination area. In a plug-in hybrid, the
familiar BMW driving modes are also extended by the HYBRID ECO PRO driving mode. This optimises the efficiency of drive, comfort, light and air conditioning
functions. In newer BMW vehicles with hybrid drive (e.g. BMW X5 xDrive45e), adaptive recuperation also supports you when you release the accelerator pedal.
With the help of an intelligent and situation-adaptive control system, the vehicle decides independently between sailing or recuperation. Whether for vehicles ahead, speed limits, roundabouts, turn-offs or built-up areas – the system adjusts the strength of deceleration ideally to the traffic situation. As a result, use of the brake pedal can be reduced and the ride comfort increased – and all of this in an efficient manner.


What do I have to look out for if my plug-in hybrid is left standing still or parked for a lengthy period of time?

If you leave your vehicle parked for a lengthy period, such as during your holiday, try and maintain a charge level of between 30% and 50%. In addition, the vehicle should not be connected to a charging station when left stationary for lengthy periods of time.

What should I look out for when charging my plug-in hybrid?

As its name suggests, a plug-in hybrid can be charged from a socket, a wallbox or at a public charging station. The maximum efficiency of a plug-in hybrid is achieved with a fully charged battery; which means that a charging facility should be available at home and at the workplace. Charge your plug-in hybrid as often as possible so that you always get the full benefit from the additional electric drive.
Fuel consumption and CO2 emissions.
BMW 3 Series Sedan plug-in hybrids:
Fuel consumption in l/100 km (combined): 2.2
CO2 emissions in g/km (combined): 50

BMW 5 Series Sedan plug-in hybrids:
Fuel consumption in l/100 km (combined): 2.3
CO2 emissions in g/km (combined): 53

BMW X5 xDrive45e:
Fuel consumption in l/100 km (combined): 2.5
CO2 emissions in g/km (combined): 56

BMW 740Le Sedan:
Fuel consumption in l/100 km (combined): 2.8
CO2 emissions in g/km (combined): 6.5
The values of fuel consumptions, CO2 emissions and energy consumptions shown were determined according to the European Regulation (EC) 715/2007 in the version applicable at the time of type approval. The figures refer to a vehicle with basic configuration in Germany and the range shown considers optional equipment and the different size of wheels and tires available on the selected model.

The CO2 efficiency specifications are determined according to Directive 1999/94/EC and the European Regulation in its current version applicable. The values shown are based on the fuel consumption, CO2 values and energy consumptions according to the NEDC cycle for the classification.

For further information about the official fuel consumption and the specific CO2 emission of new passenger cars can be taken out of the "handbook of fuel consumption, the CO2 emission and power consumption of new passenger cars", which is available at all selling points and at https://www.dat.de/angebote/verlagsprodukte/leitfaden-kraftstoffverbrauch.html.

Read more