BMW ULTIMATE PROTECTION PROGRAMME (PLUS).
When you purchase a car from us, we want to make sure that both you and your BMW are protected. Introducing BMW Ultimate Protection Programme, one of the first few insurance plans that covers both you and your car.
Read more
TWICE THE PROTECTION.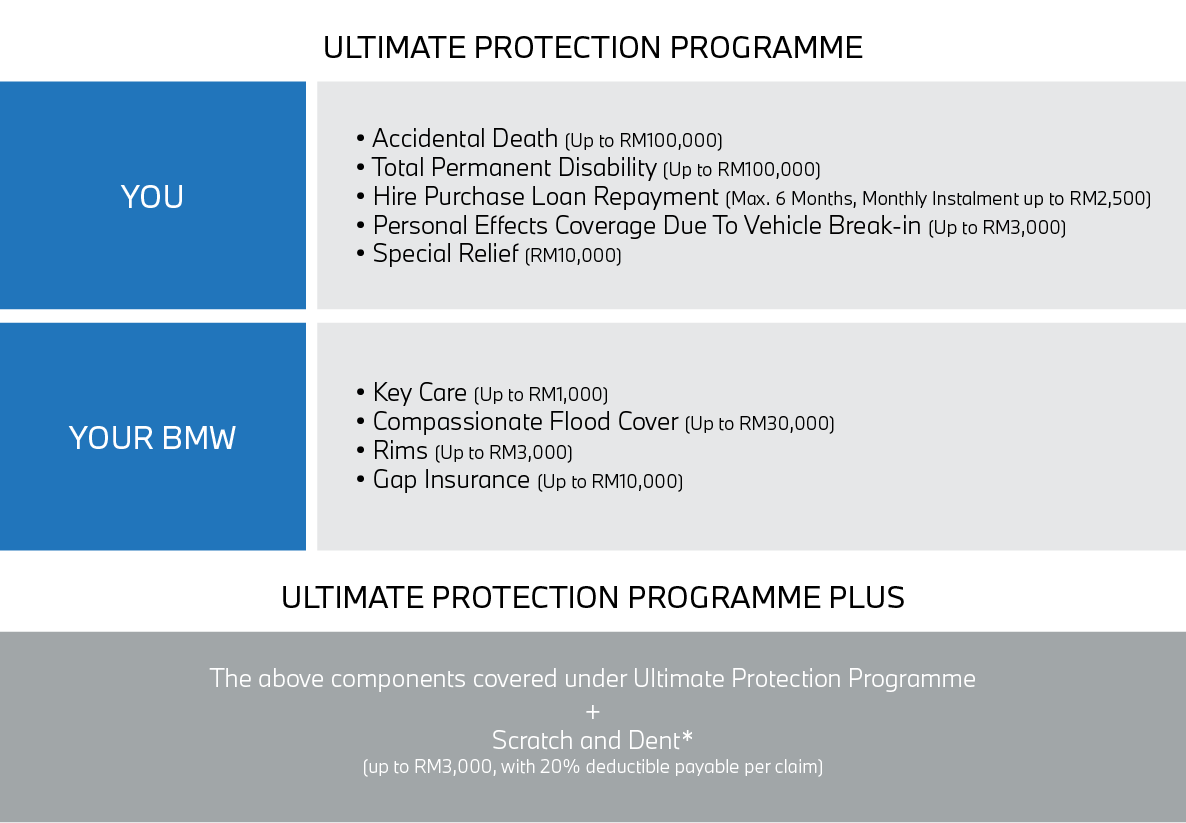 *Only applicable for the BMW Ultimate Protection Programme+.
*Scratches and dents up to 15cm in length and 3mm in depth, and within a single external body panel on car doors, boot and bonnet only.
Subject to the terms and conditions as stated in the Policy Wording.
Terms and conditions apply. BMW Ultimate Protection Programme is underwritten by Allianz General Insurance Company (Malaysia) Berhad 200601015674 (735426-V). The description of the available cover is only a brief summary for quick and easy reference. The precise terms, benefits, conditions and exclusions that apply are stated in the Policy.
Read more