ASSURANCE SHIELD PROGRAMME.
Should the unforeseen happens, you will need a comprehensive plan to secure your finances as well as your family's future. The Assurance Shield Programme gives you the protection coverage from life's uncertainties over your financing tenure, so your BMW ownership will remain yours and/or your family's without credit risk.
Read more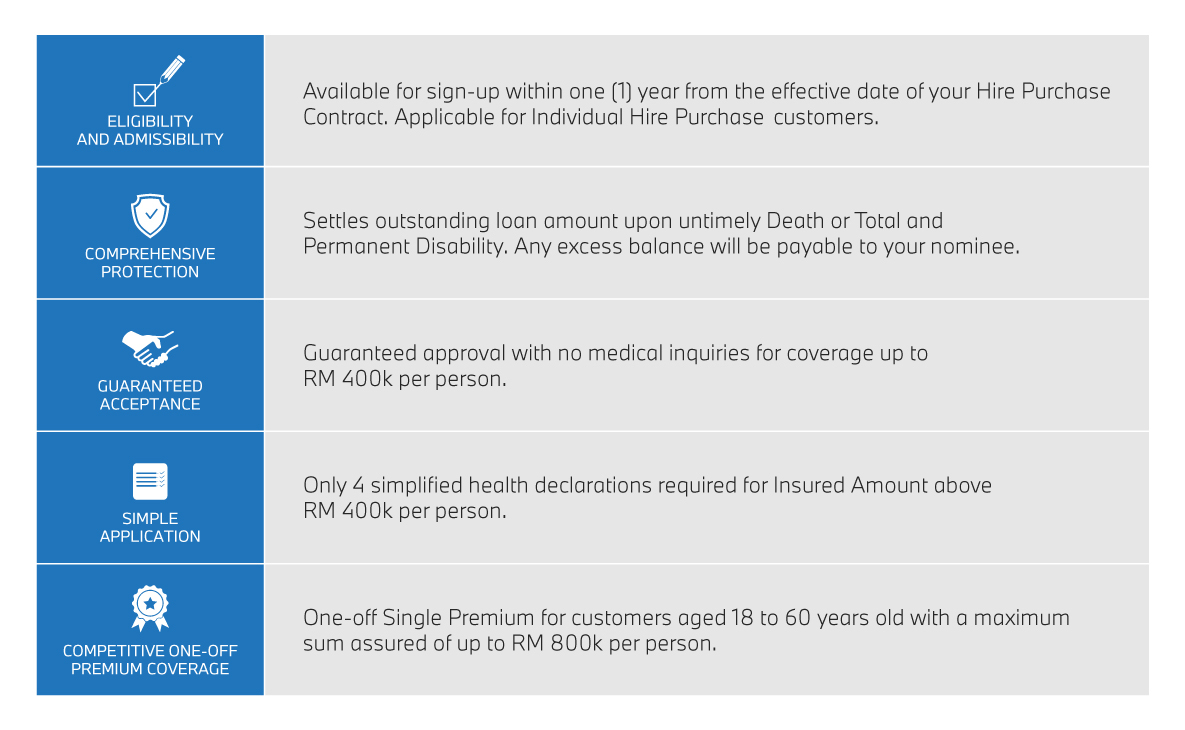 Terms and conditions apply. Subject to the terms and conditions as stated in the Certificate of Insurance. The information included is neither comprehensive nor exhaustive. Assurance Shield Programme is underwritten by Allianz Life Insurance Malaysia Berhad (Company No. 198301008983). BMW Credit (Malaysia) Sdn. Bhd. (BMW Financial Services) and Allianz Life Insurance Malaysia Berhad reserve its absolute right to revise the rates, charges or change its benefits and the information above without prior notice.
Read more