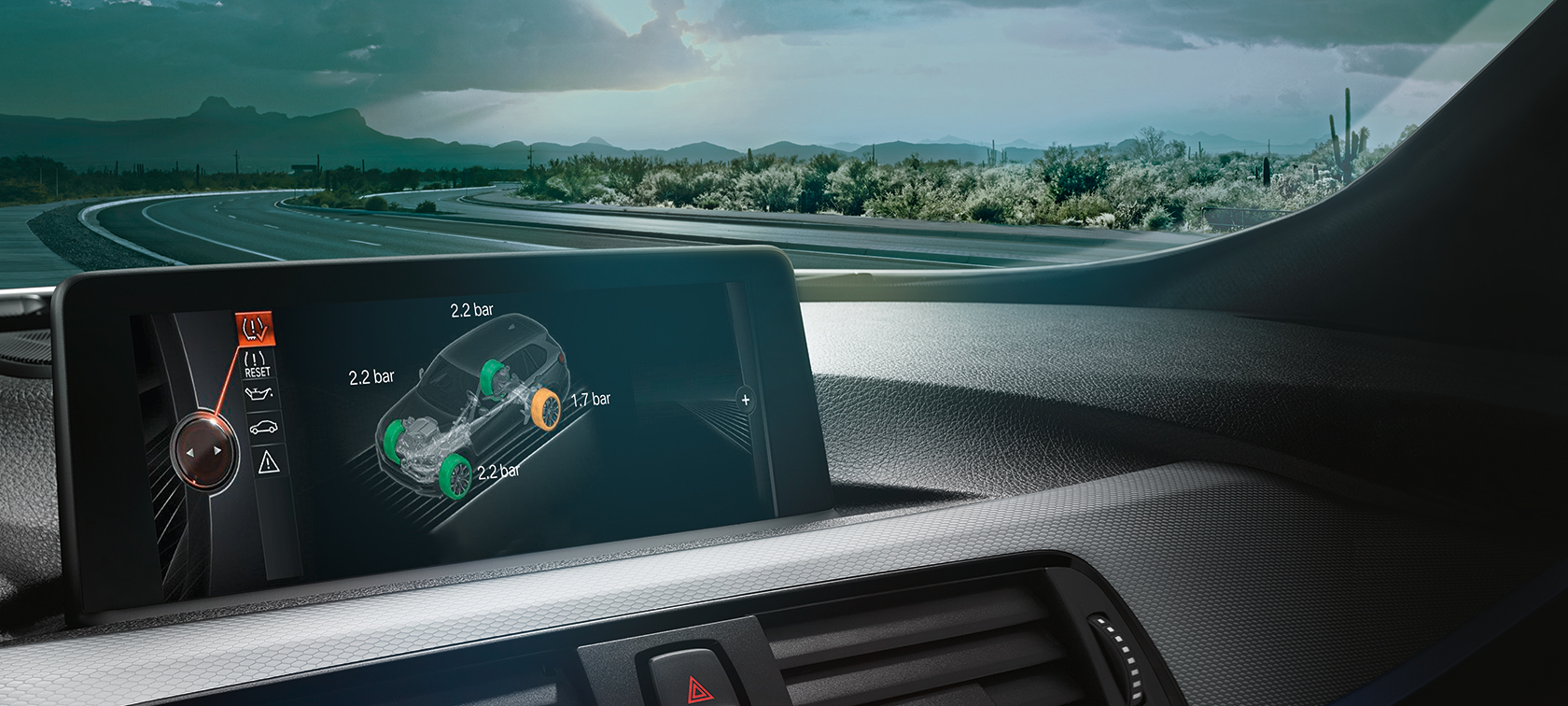 TYRE PRESSURE MONITORING SYSTEM. FOR A SMOOTHER, SAFER DRIVE.
BMW's Tyre Pressure Monitoring System is an intelligent system that uses sensors in each wheel to warn drivers when air pressure drops below acceptable levels. Accessible through iDrive, this system allows drivers to monitor their tyres individually. The standard Flat Tyre Indicator, usually implemented in Malaysian cars will only prompt a warning signal when a flat tyre is detected, without indicating how low the pressure could potentially be.
BMW 1 Series

BMW 1 Series - F20
BMW 1 Series - F21


BMW 2 Series

BMW 2 Series - F23
BMW 2 Series - F45
BMW 2 Series - F46

BMW 3 Series

BMW 3 Series - F30
BMW 3 Series - F31
BMW 3 Gran Turismo - F34


BMW 4 Series

BMW 4 Series - F32
BMW 4 Series - F33
BMW 4 Series - F36


BMW M Series

BMW M2 - F87
BMW M3 - F80
BMW M4 - F82
BMW M4 - F83
BMW X6 M F86


BMW X Series

BMW X1 - F48
BMW X5 - F15
BMW X6 - F16
TYRE PRESSURE MONITORING SYSTEM PROMOTION.
Terms and conditions apply.
Promotion prices valid until 31 December 2017.  
Installation charges may apply.

Prices shown are the recommended retail prices of product only and excludes 6% GST. Cost of tyres are not included in prices shown.
BMW Malaysia reserves the right to change the above prices without prior notification.
Visit your preferred BMW Authorised Dealer for more information.