BMW ON THE WAY TO A MORE SUSTAINABLE FUTURE.
Sustainability in production, in equipment and in consumption. Our vehicles and their production show how we view our responsibility as a company in these areas. And how we assume this responsibility. Find out more about what we are doing – and all the things we are planning.
The BMW Group has already put 1,000,000 electrified vehicles onto the road by 2021.
130 kWh of electricity are being saved by the BMW Group yearly since 2018 thanks to switching over to LED lighting in 16 plants.
A 78.1% reduction in the emissions generated during the production of every vehicle from the BMW Group has been achieved during the period from 2006 and 2022.
SUSTAINABILITY IN THE NEW BMW i5.
The BMW i5 also makes a contribution on the way towards a more sustainable future. Resource-conserving materials, recycling and the use of green energies save CO2. Discover more in the video.
BMW i5: Energy consumption, combined WLTP in kWh/100 km: 19.5–15.9; Electric range, WLTP in km: 477–582
RECYCLING RATHER THAN DISPOSAL.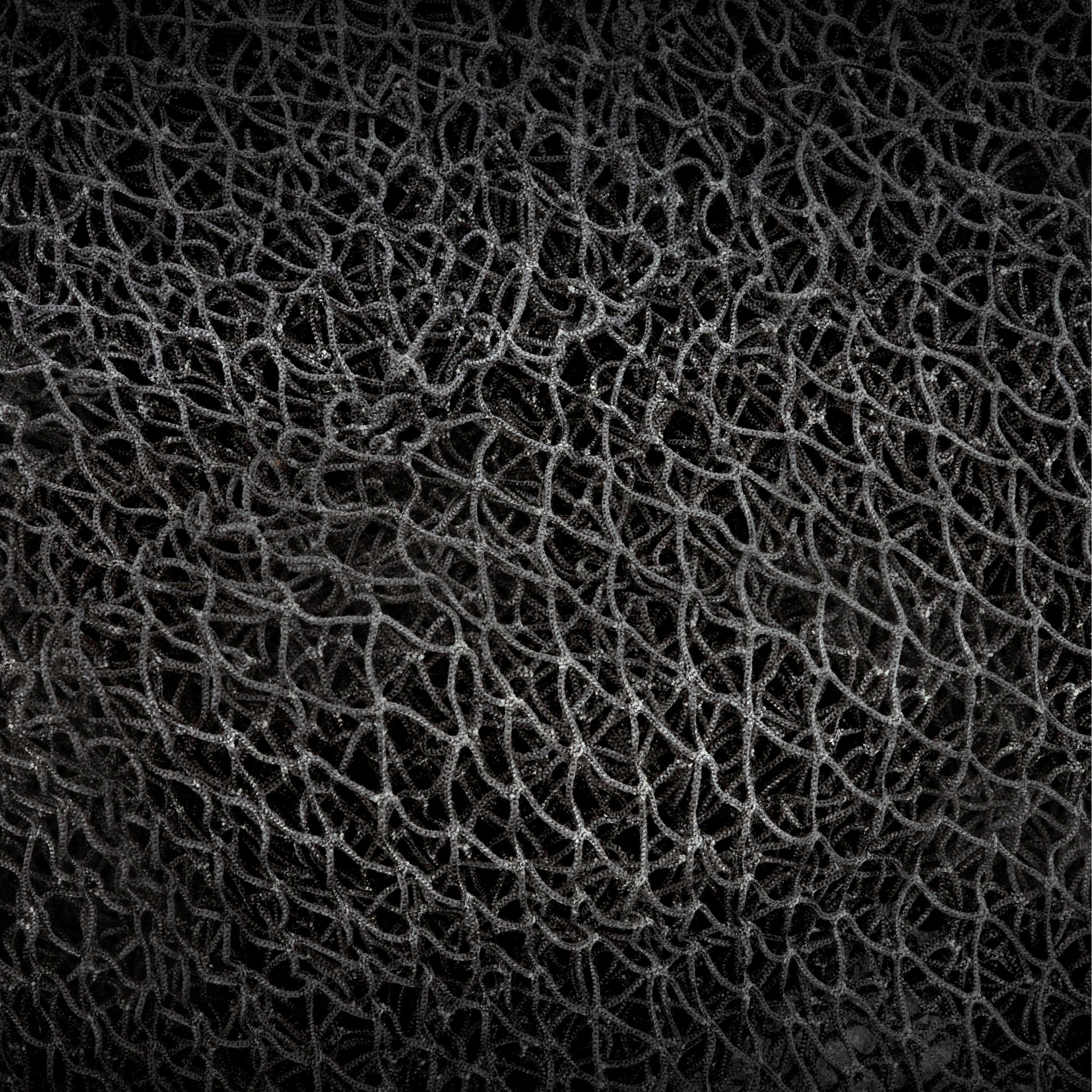 The floor panels in the BMW iX as well as the new BMW X1 and BMW i5 are made from a plastic thread derived from disused fishing nets, floor coverings and scrap from plastics production as its starting materials. The panelling parts used on the inside and outside result in 25% fewer CO2 emissions than conventionally produced components.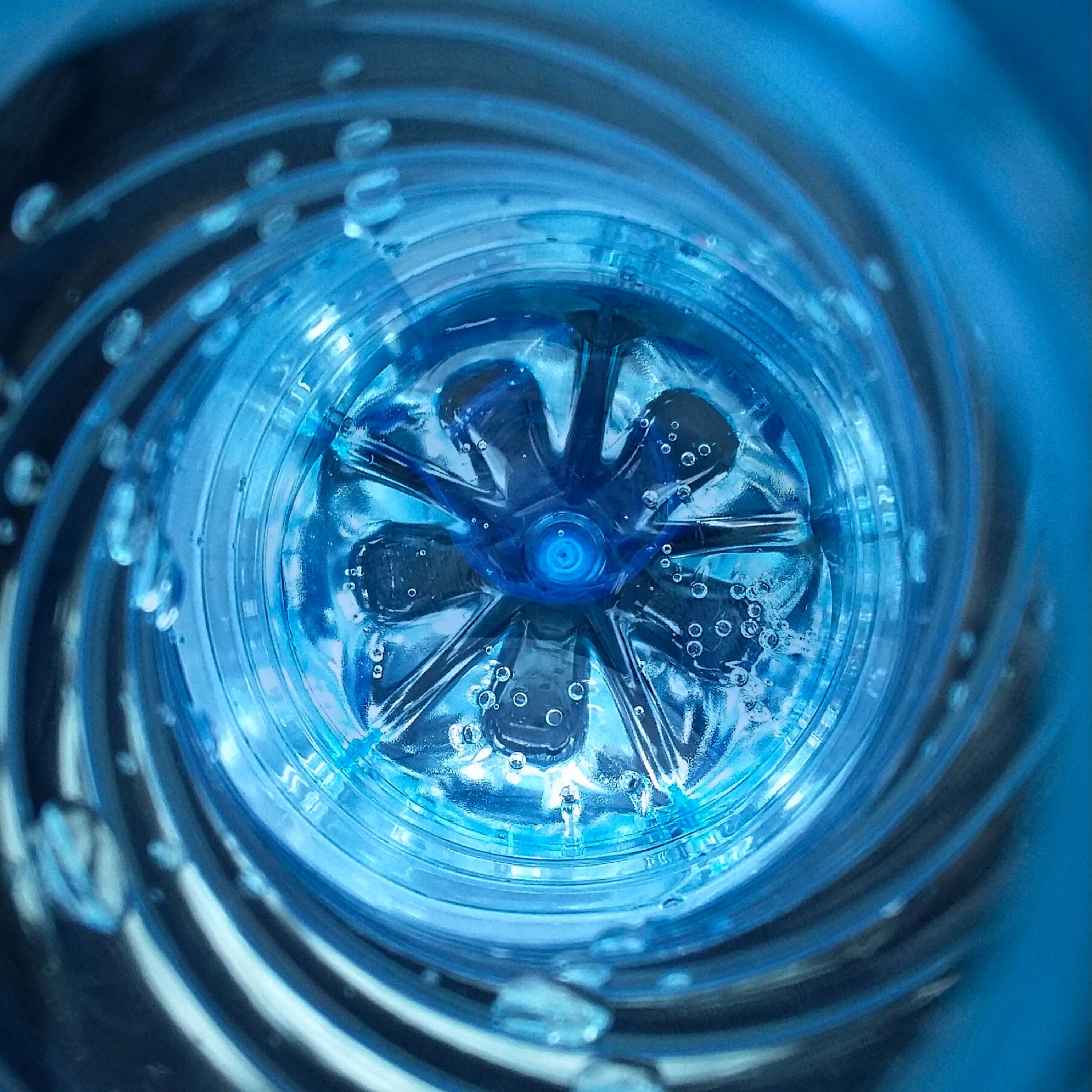 Recycled materials are used in many components of a BMW. The luggage compartment panelling in the BMW i5, for example, is made of a minimum of 50% recycled plastic. In the guides for the bumpers, the substructure of the door panels, the windscreen panel cover and the frame of the front cowling of the BMW iX, this figure is even as high as 100%.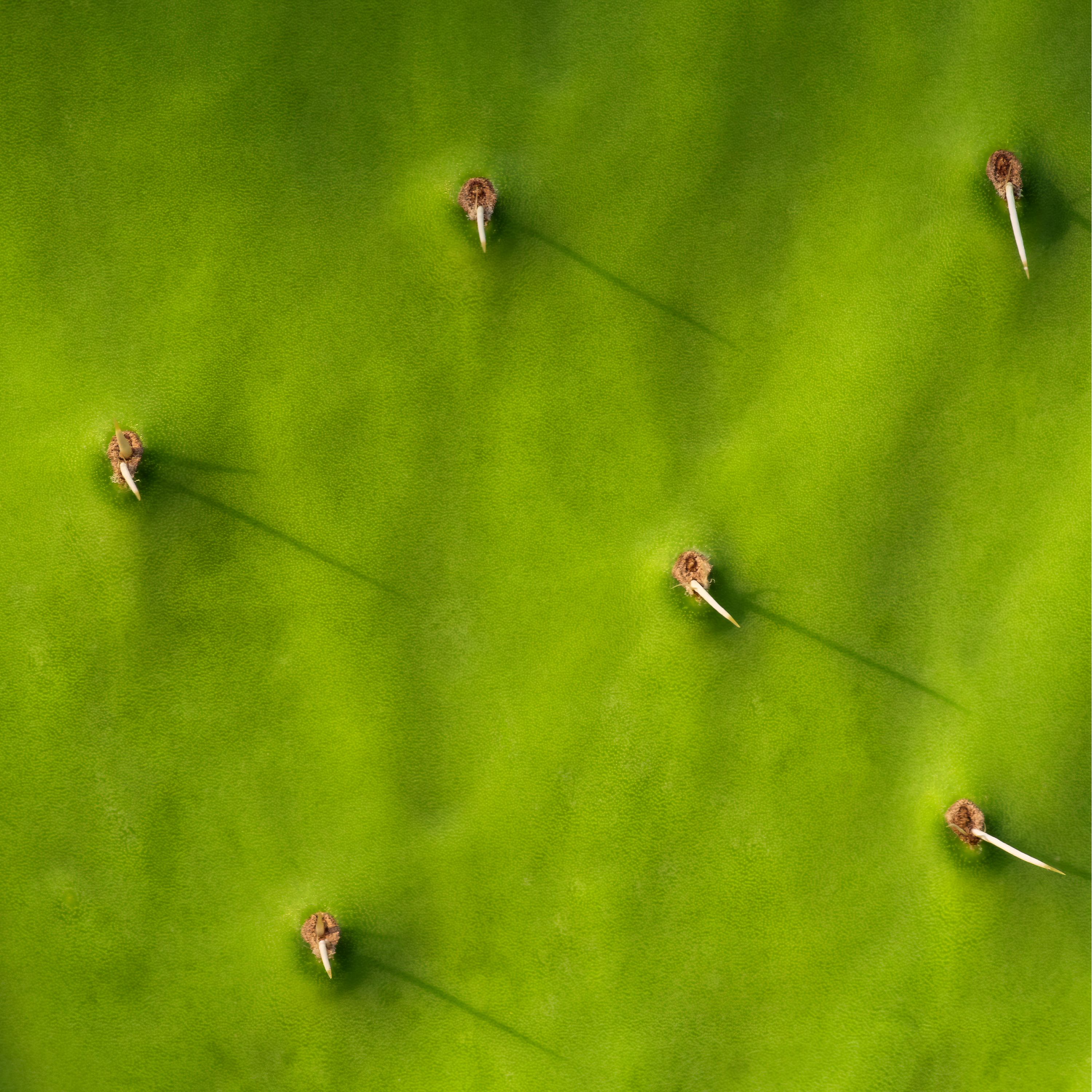 In cooperation with start-up companies, the BMW Group is developing innovative bio-based surfaces. The newly developed Deserttex™, for instance, is made up of pulverised cactus fibres and a bio-based polyurethane matrix. In this way, the avoidance of animal-based products can be combined with a significant reduction in CO2.
FREQUENTLY ASKED QUESTIONS ON VEHICLES & MATERIALS.
SUSTAINABILITY IN THE NEW BMW iX.
Discover the measures we implemented so far and learn about our BMW iX configuration with FSC-certified wood elements, leather-free seats and more.
BMW iX xDrive40: Energy consumption, combined WLTP in kWh/100 km: 21.4–19.4; Electric range, WLTP in km: 403–435
THE VARIETY OF ELECTRIC BMW MODELS.
Explore the full range of electric vehicles from BMW alongside the BMW iX and BMW i5.
Gliding almost silently through towns and over longer distances
Smooth acceleration from a standing start
Pure driving pleasure – free of exhaust fumes and local emissions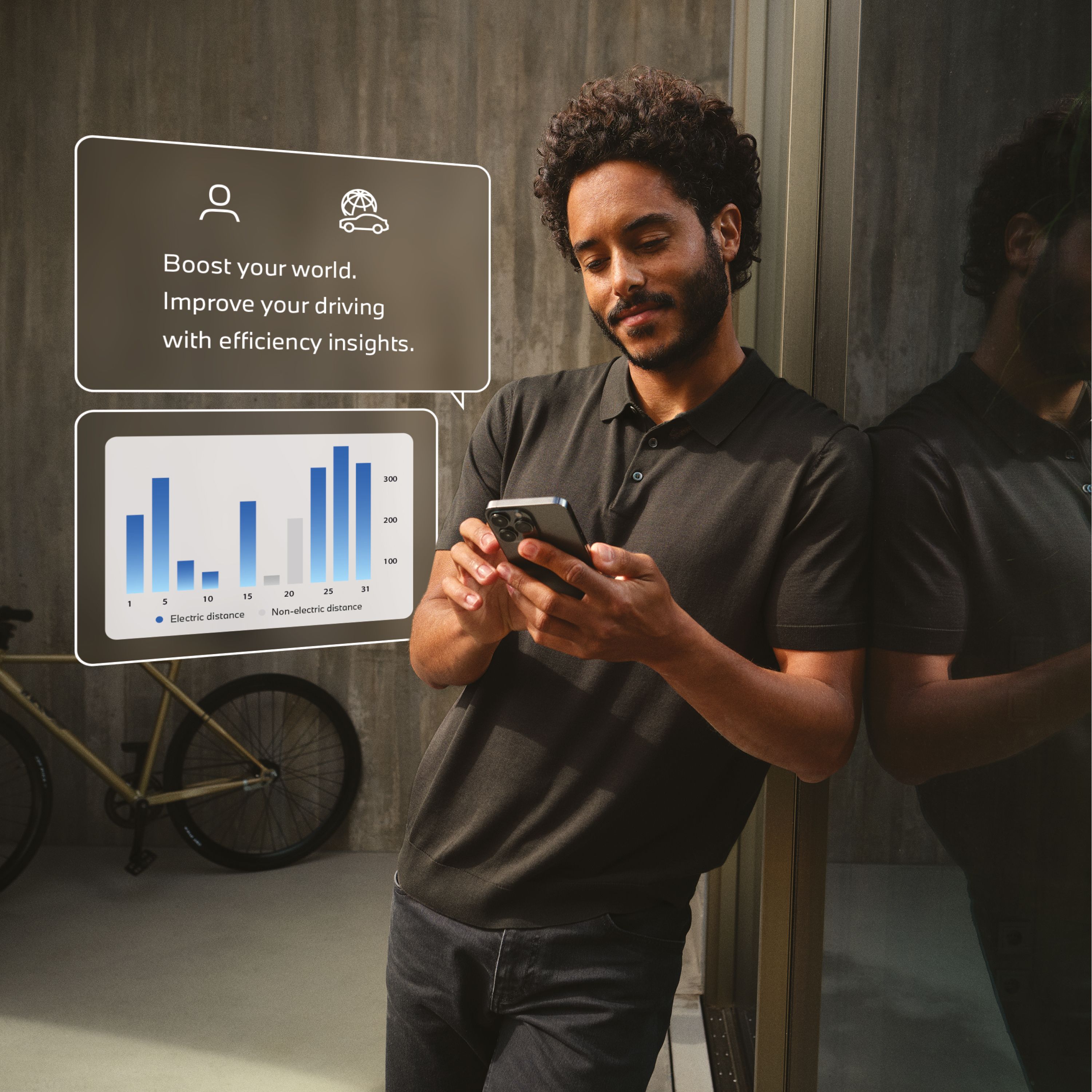 My BMW APP. THE DIRECT LINK TO YOUR BMW.
Your driving characteristics always in view for even more efficient driving fun:
Analyse personal driving data with the function "My Trips"
Direct data on driving efficiency and fuel consumption
Smart services to support your e-mobility
PRODUCTION & SUPPLY CHAIN
GLOBAL MEASURES FOR MORE SUSTAINABILITY.
A focus on sustainability and customer proximity is what distinguishes the BMW Group. That's why we prefer to produce locally around the world - in compliance with uniform quality and safety standards.
WIND, SUN AND INNOVATIVE TECHNOLOGIES.
The four wind turbines on the grounds of the BMW Group plant in Leipzig are each able to achieve a nominal output of 2.5 MW. They cover about one eighth of the electricity required in the plant. An intelligent storage farm in which up to 700 BMW i3 batteries are linked in a network stores surplus energy from the four wind turbines in times of surplus supply and feeds the electricity back into the grid when there is insufficient wind.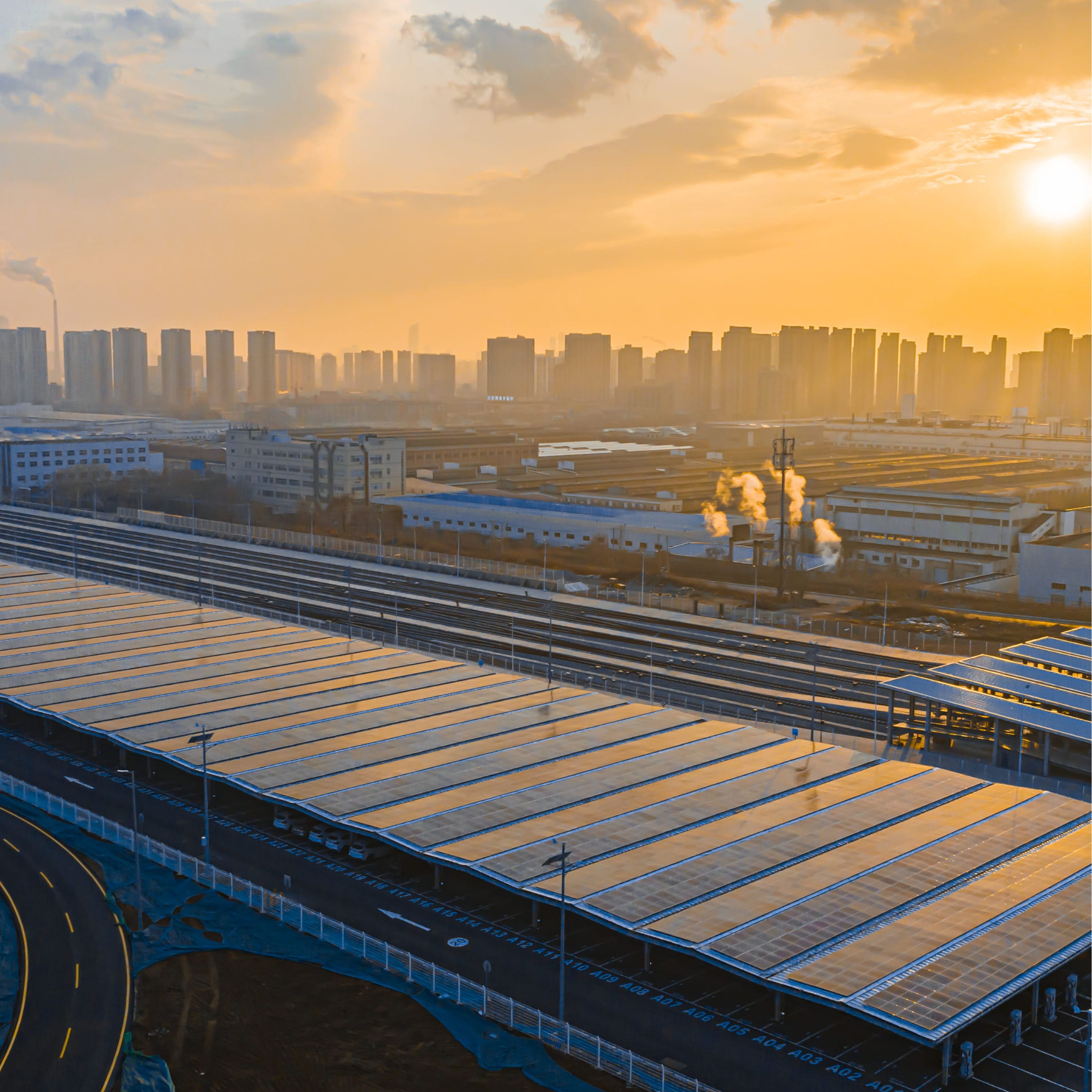 The solar power plant in the BMW Brilliance Automotive Ltd. Plant Dadong (Shenyang) is able to produce more than 21 MWh of renewable energy in 2022. To this end, its area has been increased by 110,000 m2 – equivalent to roughly 15 football pitches – to a total of 290,000 m2 during the course of the Shenyang site expansion.
BMW TAKES RESPONSIBILITY.
Sustainability covers many aspects at BMW: from the inspection of our supply chains through to support for external programmes, we do everything to keep our ecological footprint as small as possible.
FREQUENTLY ASKED QUESTIONS ON PRODUCTION & SUPPLY CHAIN.
Official data for fuel consumption, CO2 emissions, power consumption and electric range was determined in accordance with the prescribed measuring procedure and corresponds to European Regulation (EC) 715/2007 in the applicable version. For ranges, data determined as per WLTP takes into account any optional equipment (available on the German market in this case). For vehicles that have been newly type approved since 1 January 2021, only the official data according to WLTP exists. In addition, NEDC values are deleted from the certificates of conformity as of 1 January 2023 by EC regulation 2022/195. For more information about NEDC and WLTP measuring procedures visit www.bmw.com/wltp