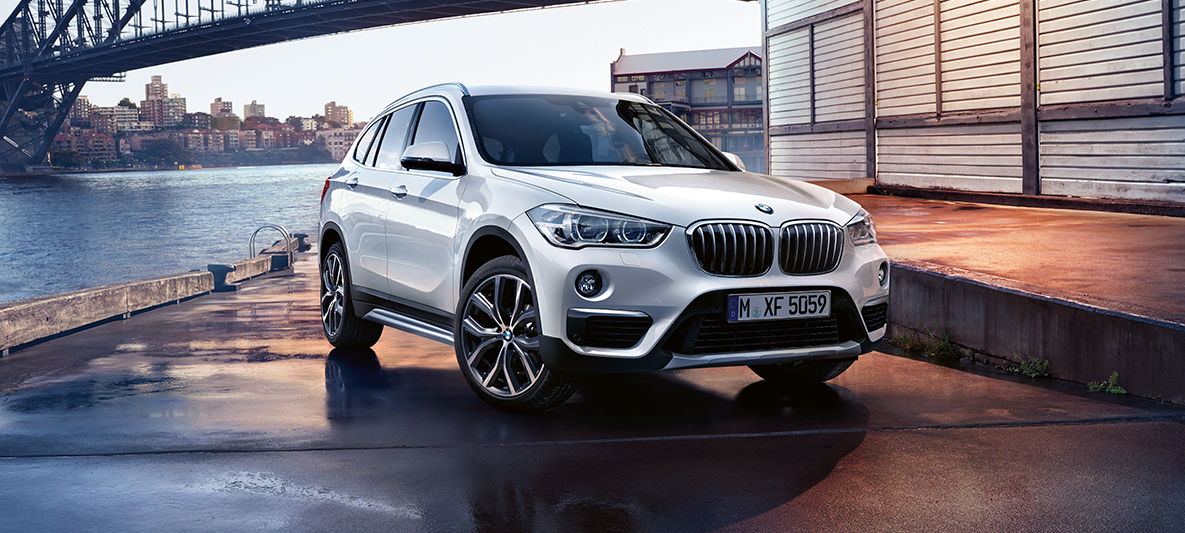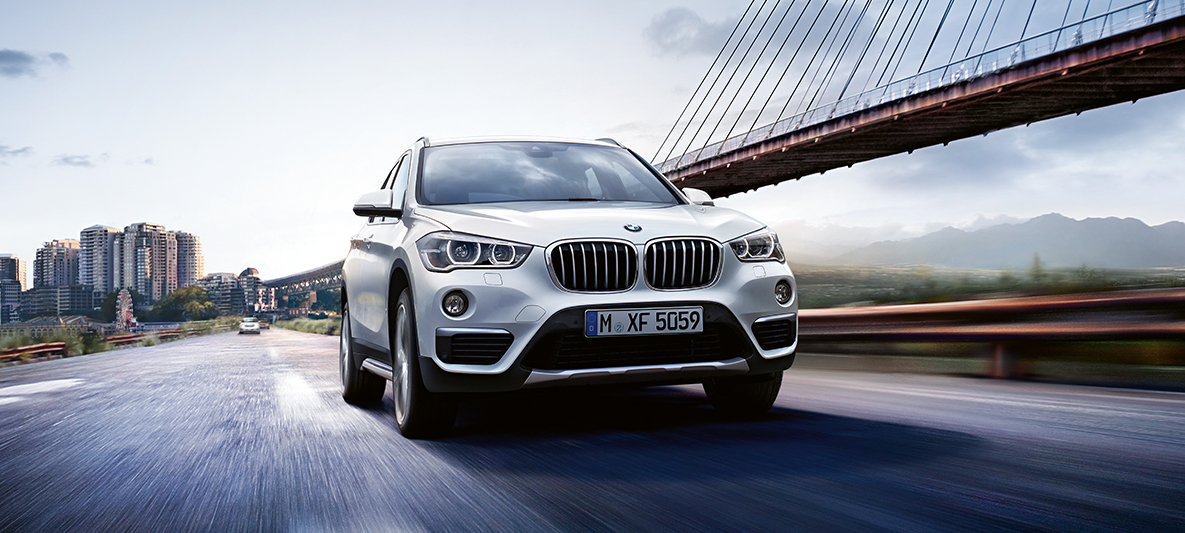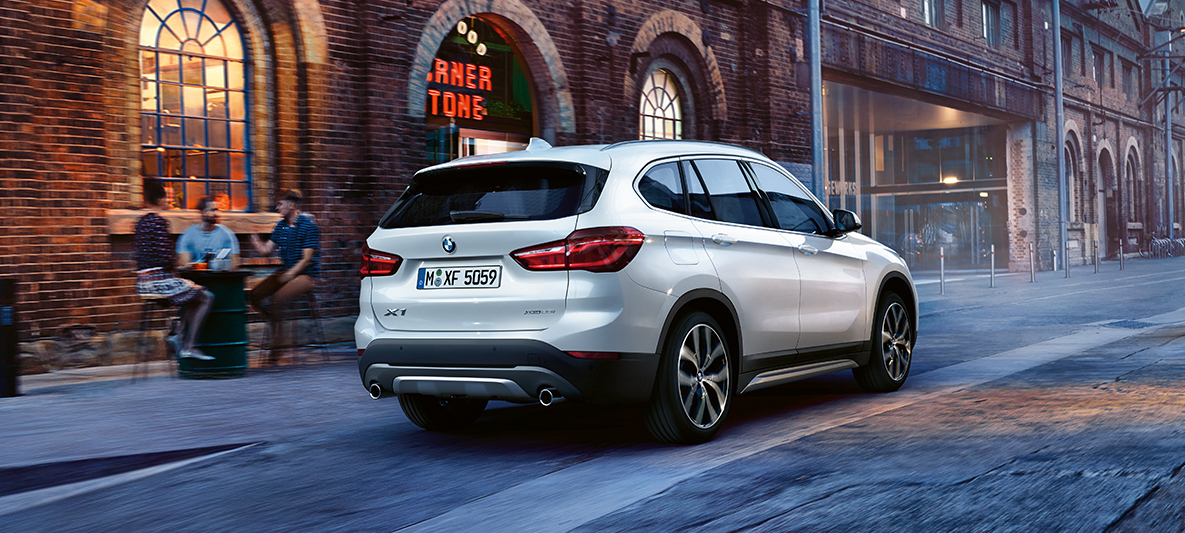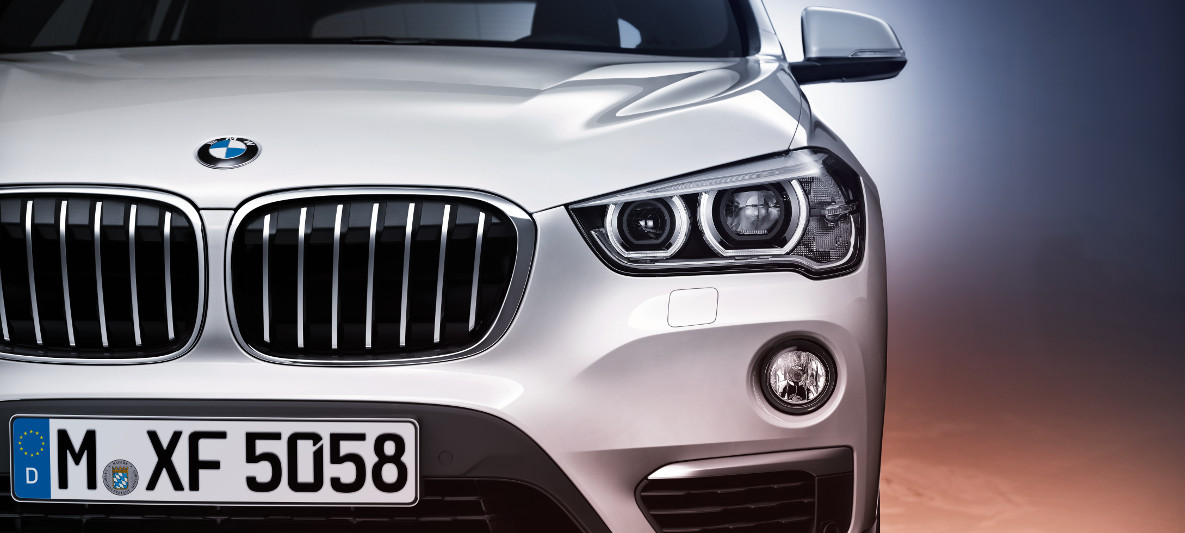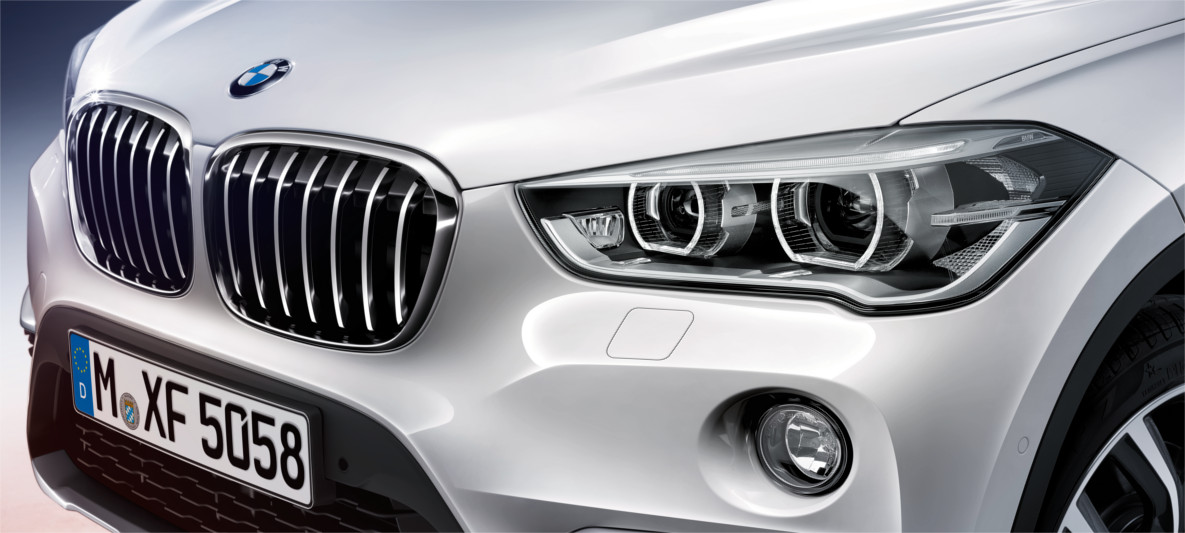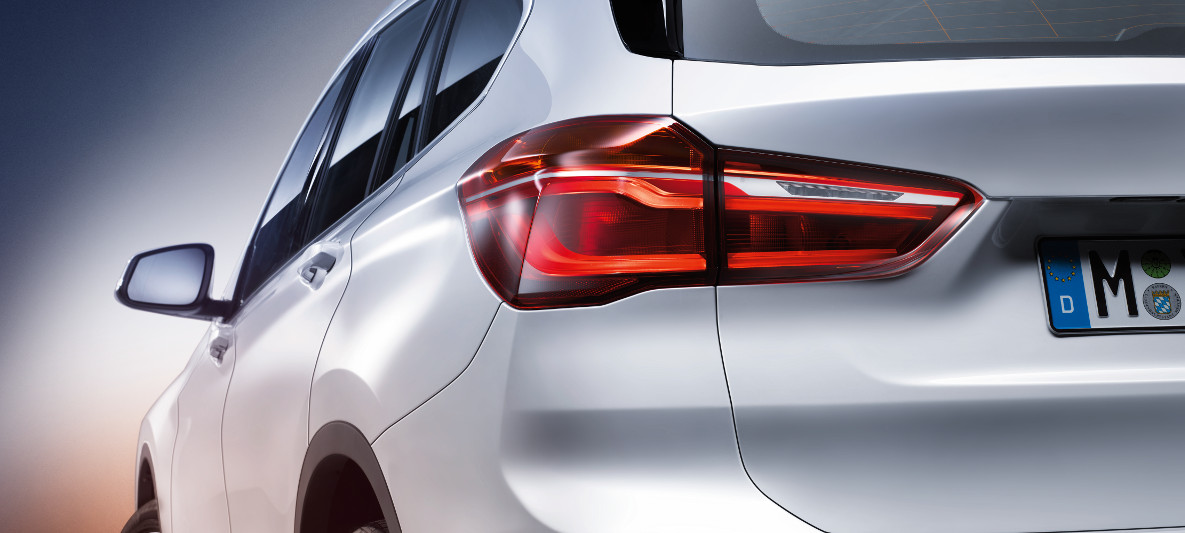 EXTERIOR DESIGN.
Its mere appearance awakens the spirit of discovery: This is where the stylistic features of an SAV concept meet the dynamics and athleticism of an urban lifestyle. With its high roof line, the body creates an especially generous sensation of spaciousness in the interior. The exterior elements in black on the body reinforce the athletic look and the visual association with the X family. They also give the front and rear their distinctive appearance. These characteristic features, which are also available in numerous exclusive paint finishes, additionally afford protection against chip damage during off-road excursions. Aerodynamic excellence and the accompanying reduction in fuel consumption are guaranteed by details such as the side Air blades on the tailgate and the Air Curtain integrated into the air inlets at the front.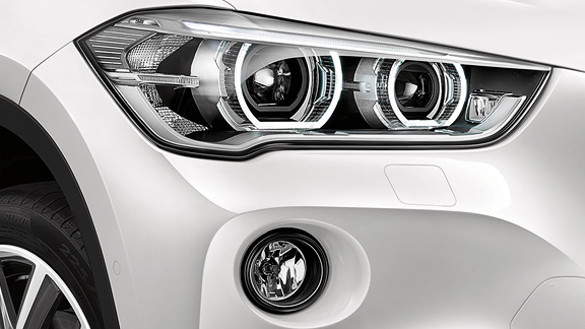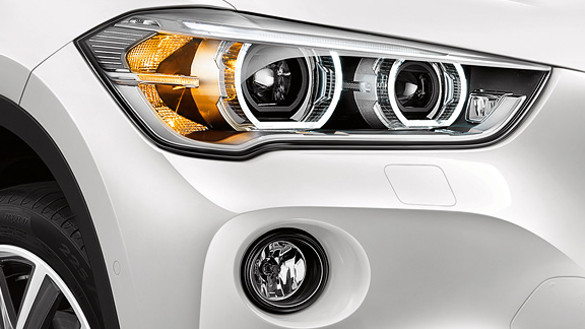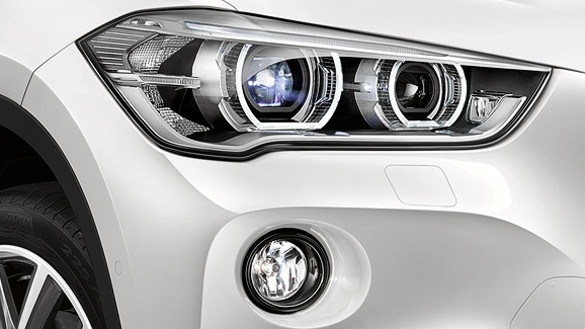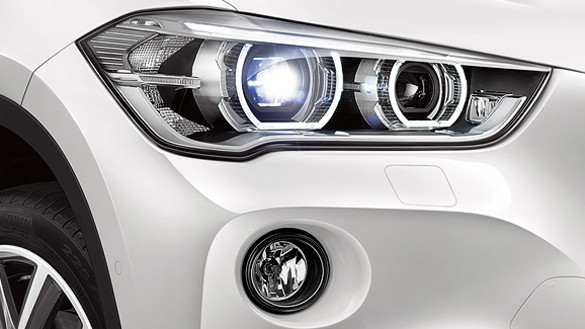 LED LIGHT DESIGN.
You can recognise the BMW X1 even when it is completely dark: Its unmistakable face with six eyes clearly identifies it as a member of the X family. And during the day too, the BMW X1 is clearly visible, thanks to its standard-feature LED daytime running lights. If required, the extended functions of the LED headlights with cornering lights offer a bright and efficient Bi-LED light for low beam and high beam. The cornering lights in LED technology allow an adaptive beam distribution with increased illumination of the side of the road in urban traffic. At the same time, LEDs use up to 50% less energy than conventional bulbs – with a significantly higher lifetime and enhanced illumination range.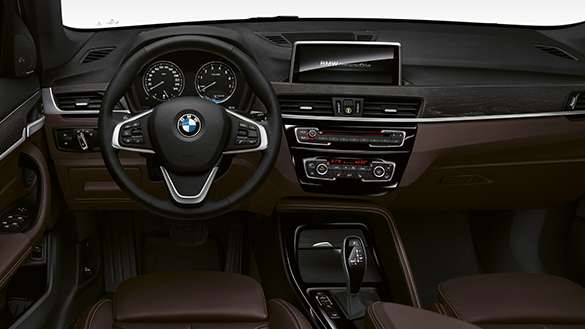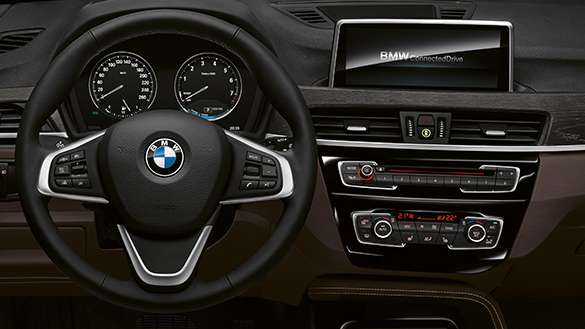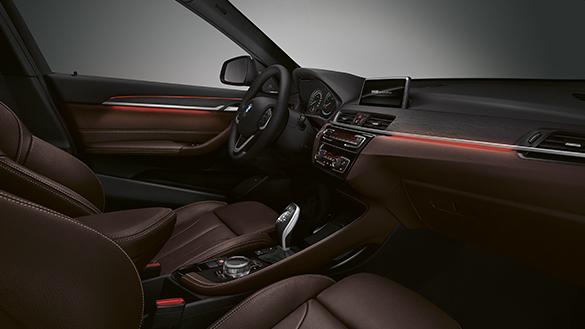 INTERIOR DESIGN.
The BMW X1 surprises with the familiar. This is made possible by the customary driver-orientated cockpit layout with its extremely innovative and sophisticated design elements. The sense of touch plays a key role here: Exceptionally fine materials and top-class finishing impress from the very first contact. Ambient light that is perfectly adapted to the interior as well as a selection of materials such as leather impress with their distinct quality. And even attention to the practical details is clearly apparent in the BMW X1: The generously designed centre console with closing roller covers cup holders and additional storage spaces offer freedom and underline the versatility of the interior. Technical highlights such as the Navigation system with iDrive Controller are positioned intuitively around the driver's seat. As a result, you feel at home in the BMW X1 before the very first journey.