INVISIBLE CO-PILOTS.
BMW ConnectedDrive Driver Assistance systems in the BMW M2 Coupé.
In an M automobile, the focus is on one thing: pure driving pleasure. Everything else can be delegated. With the Navigation system Professional, you can find your way round effortlessly even when you are not on a race circuit.

Read more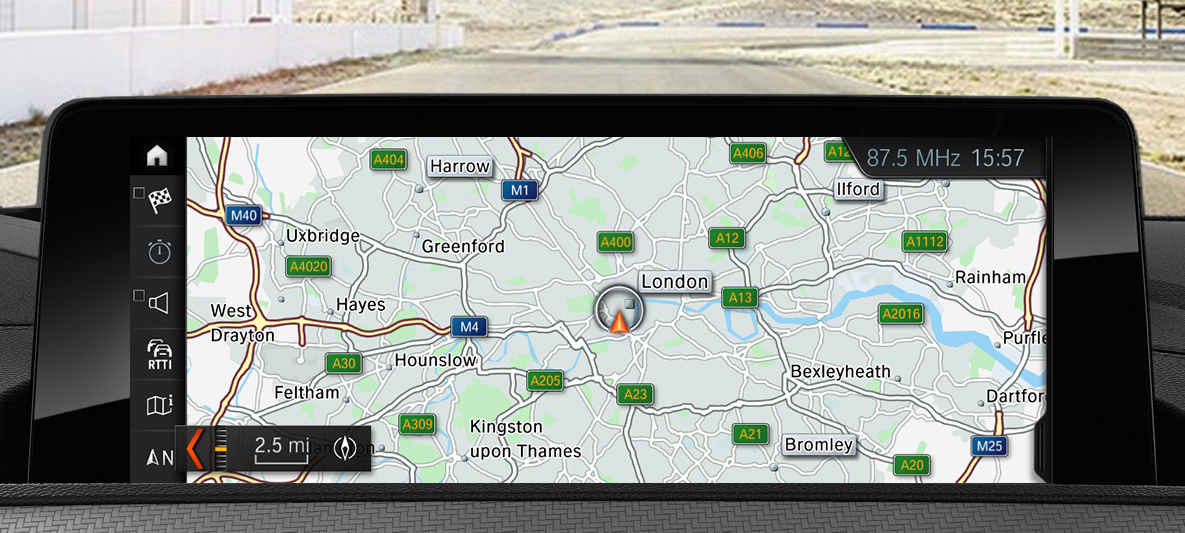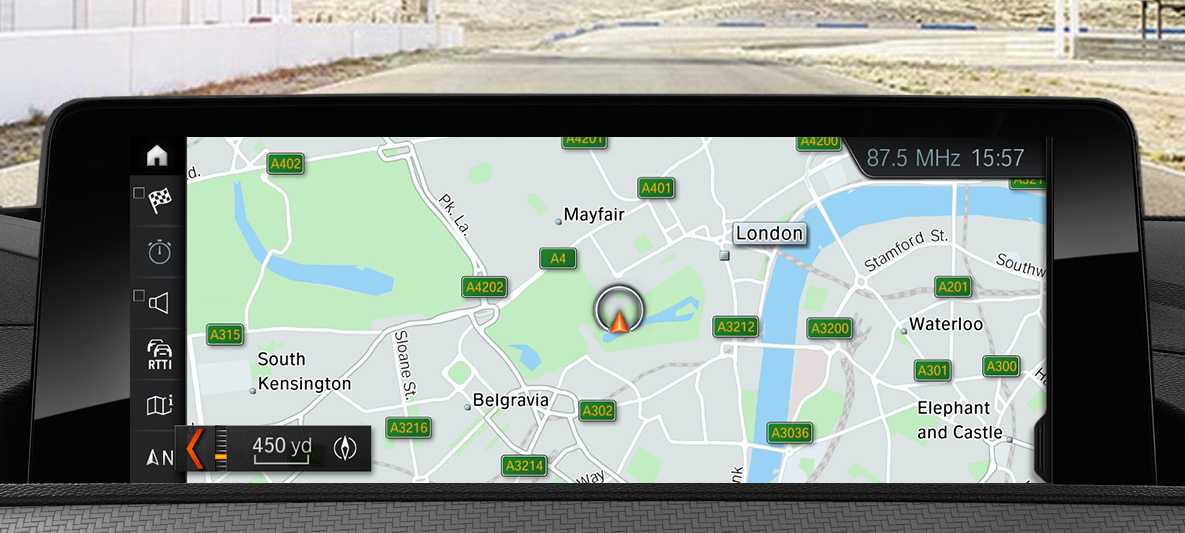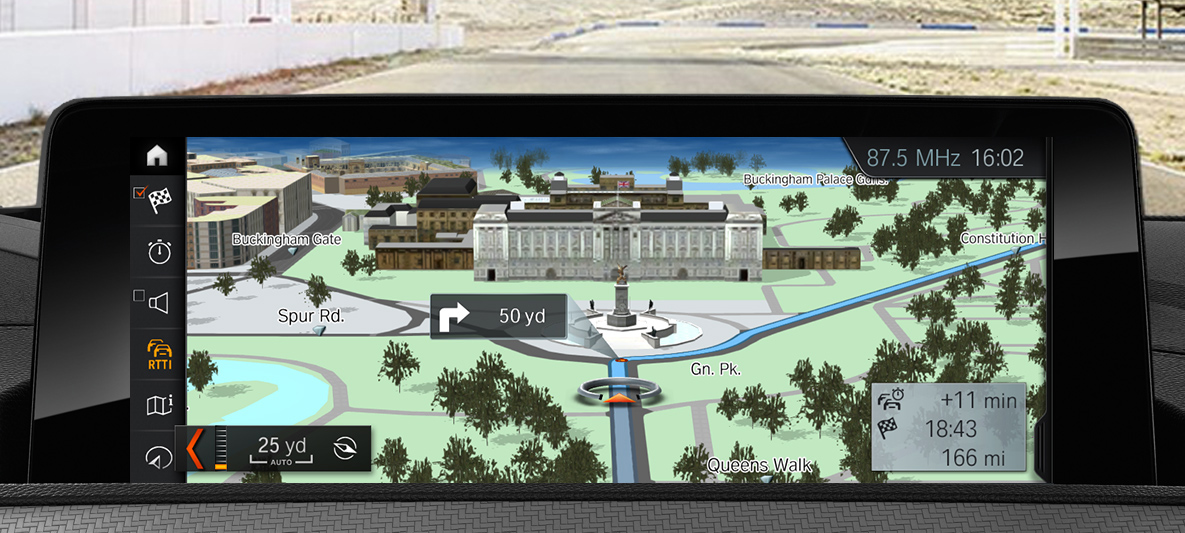 NAVIGATION SYSTEM PROFESSIONAL.
The Navigation system Professional features a sleek design and a superior range of services: It delivers a simple and easy-to-use navigation system that is seamlessly integrated into the BMW, including the iDrive operating concept and iDrive Touch Controller. The system comprises the hands-free facility with USB interface and voice control, radio BMW Professional with DVD drive, as well as 20 GB of memory for audio files. The built-in 8.8" LCD colour display with split screen function (main and supplementary screen) is designed for optimal readability and clarity.
iDrive Touch Controller

The iDrive Touch Controller with direct menu control buttons, eight functional bookmarks and voice control makes operation intuitive by allowing you to enter the address of your destination in handwriting on its touch-sensitive surface. Thanks to the three-dimensional map display that makes use of satellite images as a map background – with photo-realistic depictions of selected sights – navigation becomes an exciting visual experience.