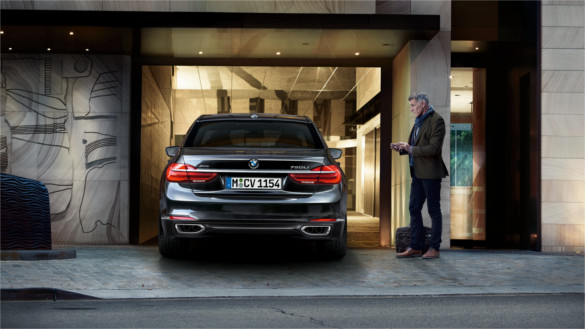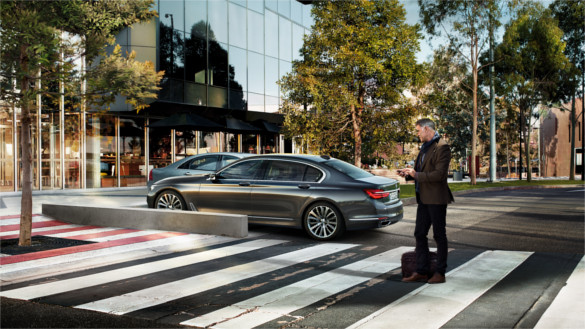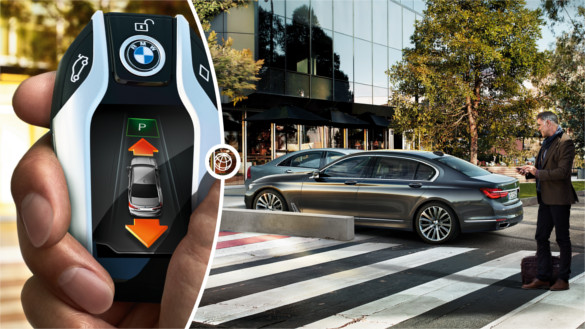 REMOTE CONTROL PARKING.
The Remote Control Parking function allows the driver to conveniently hop out of the vehicle before parking it via remote control by moving it forward into, or reversing out of, a tight parking space or garage. The driver activates the remote-controlled parking function from outside the vehicle via the BMW display key.
The entire parking procedure is monitored by Park Distance Control (PDC), the Parking assistant and the Surround View sensors. In order to use the remote-controlled parking function, the vehicle has to be straight and centered, facing the parking space or garage. During the parking procedure the driver can bring the vehicle to a controlled stop if necessary.
Once parked, the engine can be switched off via the key. And when it's time to move on, the engine can also be restarted via the key. During remote-controlled pulling out of a parking space, the vehicle automatically reverses in a straight line.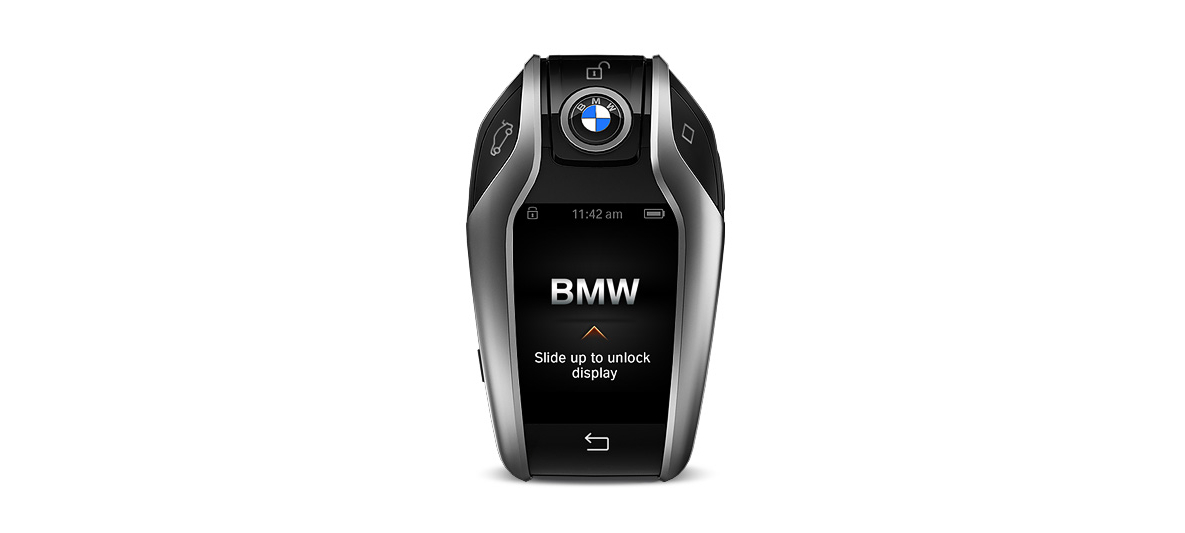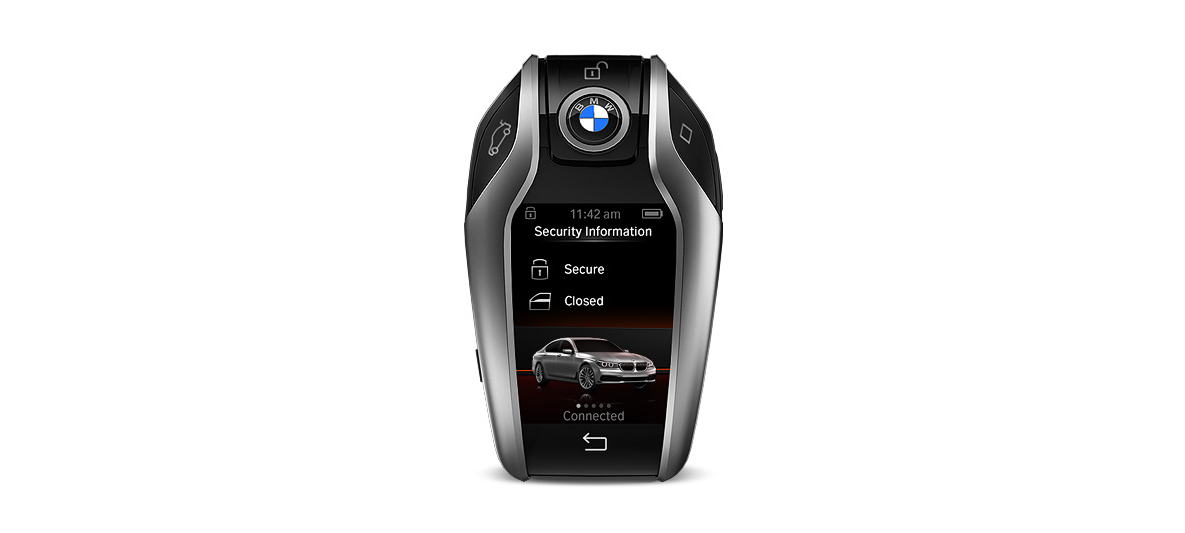 BMW DISPLAY KEY.
The BMW display key shows various information about the vehicle's status and allows selected functions to be controlled via the integrated touch display.
The time can be displayed, along with remaining fuel and current range, service notifications, as well as the current status of the central locking system, the windows and the glass roof.
The BMW display key can be charged with the included USB cable.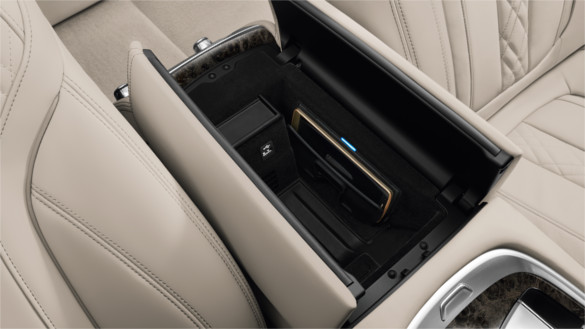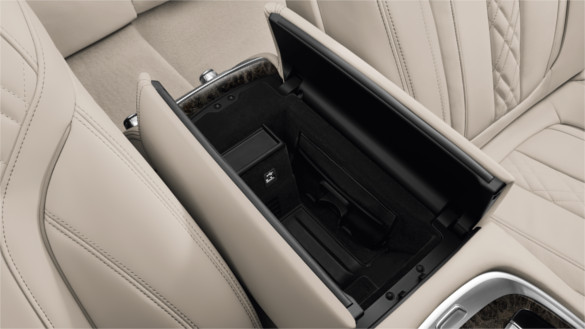 ADAPTIVE MODE.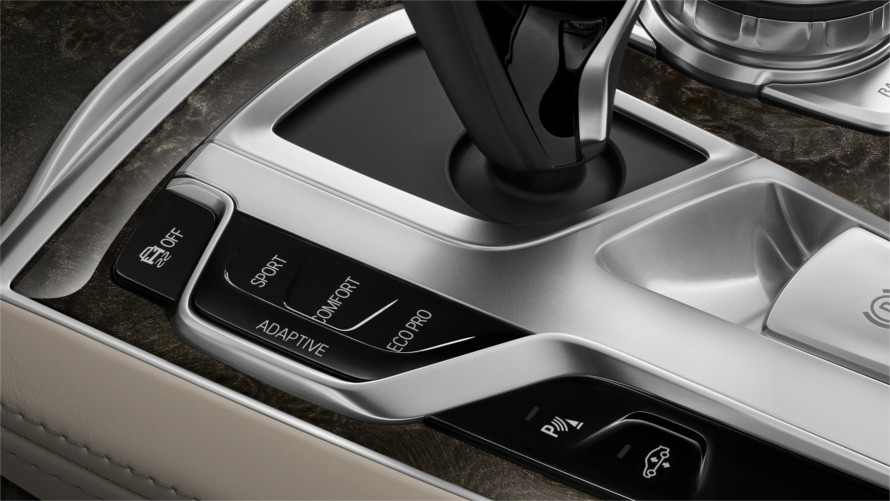 ADAPTIVE MODE.
Adaptive Mode is an intelligent and interactive function in Driving Experience Control. In addition to Adaptive Mode, the driver can also select the SPORT, COMFORT or ECO PRO modes.
The Adaptive Mode influences the Dynamic Damper Control, the steering and Steptronic transmission and continually adapts the settings to suit the current driving situation and in accordance with the selected driving mode (COMFORT/SPORT).
When in Adaptive Mode, the system takes account of numerous indicators such as kickdown, steering wheel movements and cruise control, along with the driver's individual style of driving. Furthermore, the system also relies on interaction with real-time navigation to adjust the suspension control in preparation for bends, intersections or different road conditions