VEHICLE CONCEPT.
The BMW 530e iPerformance combines an electric motor and a 4-cylinder TwinPower Turbo petrol engine. This creates the high-efficieny drive of the BMW eDrive plug-in hybrid. This enables purely electrical, emission-free short-range driving with a dynamic driving performance and – combined with the 4-cylinder petrol engine – long-distance capabilities.

Read more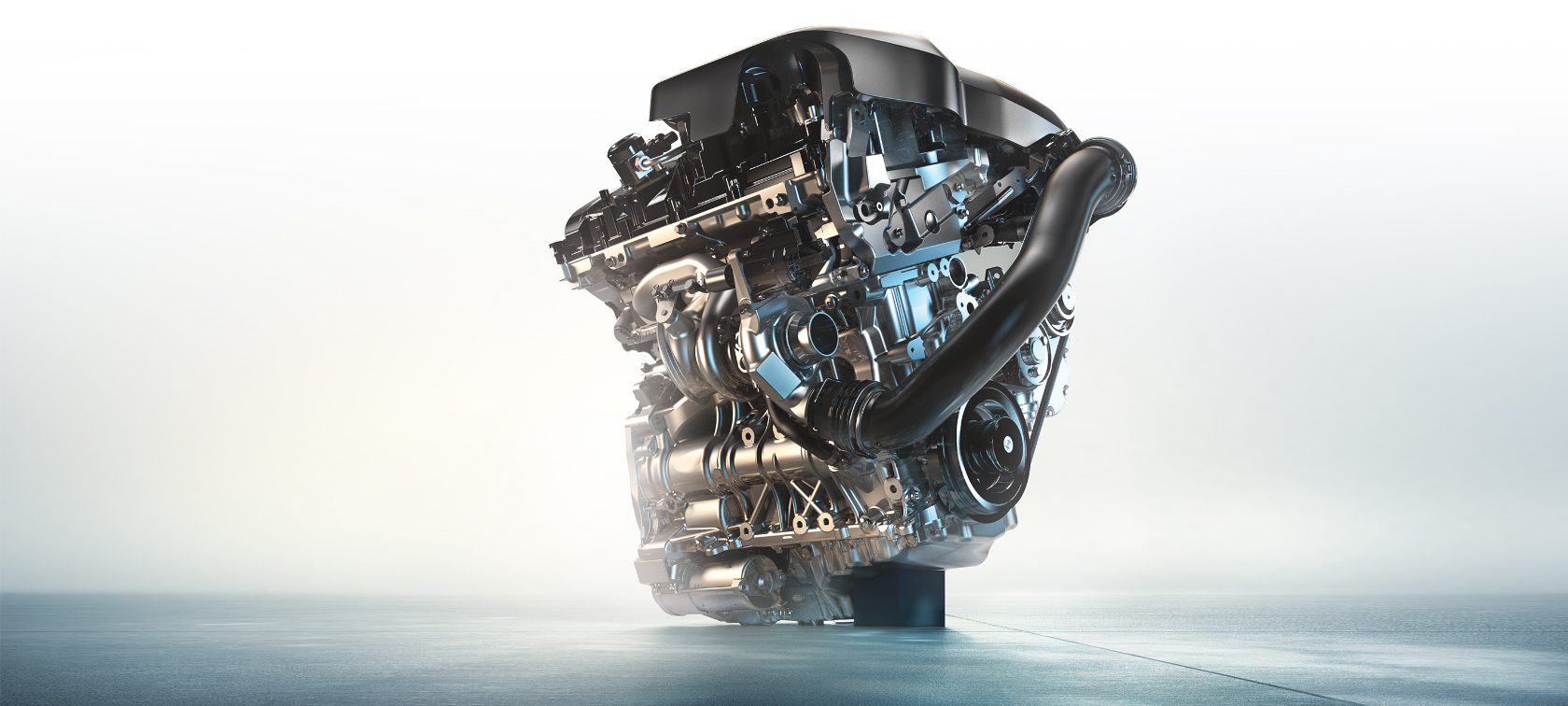 DRIVE SYSTEM.
The drive's core components include a 135 kW (184 hp) 4-cylinder petrol engine with BMW TwinPower Turbo technology, a 83 kW (113 hp) electric motor and a high-voltage lithium-ion battery with a capacity of 9.2 kWh. When running on electricity alone, the vehicle has a range of around 43 km and an electric top speed of 140 km/h.

Read more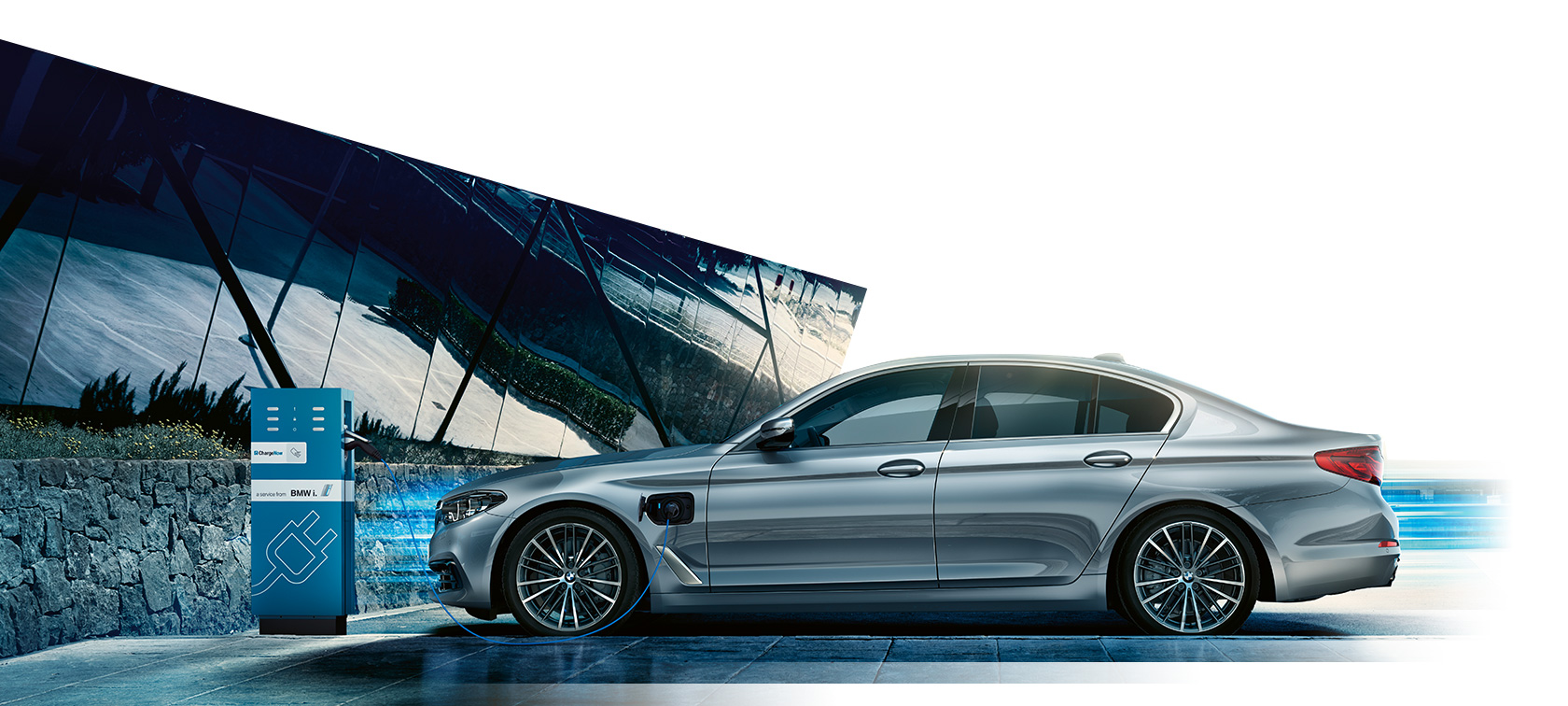 INTELLIGENT ENERGY MANAGEMENT.
INTELLIGENT ENERGY MANAGEMENT.
Intelligent energy management optimises the hybrid drive's power-efficiency factor by predictively choosing the appropriate drive. For example, available navigation data is used to identify in advance the sections of the route and driving situations that are best suited for the electric motor or for charging the high-voltage battery.
Read more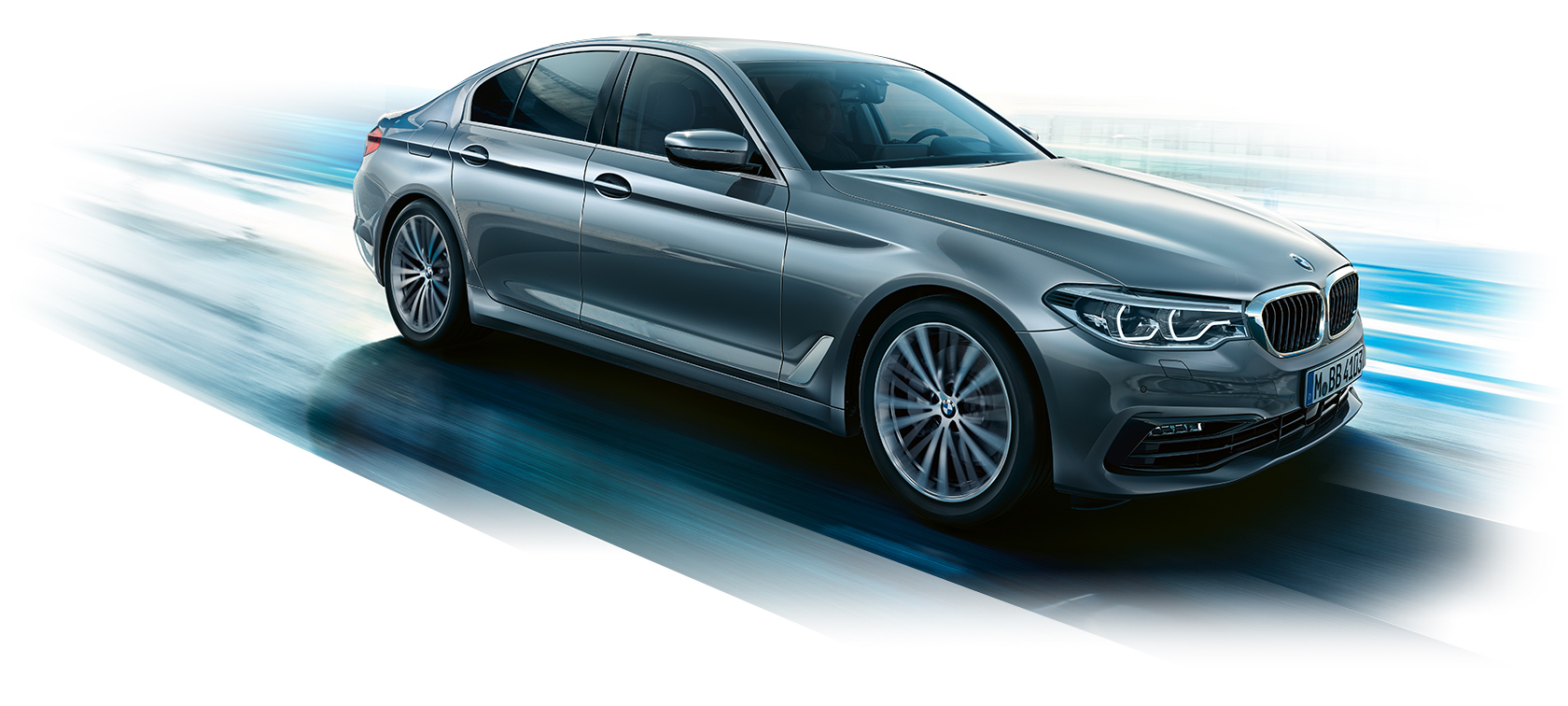 DRIVING EXPERIENCE.
The BMW 530e iPerformance has various drive modes, with which the driver can exert a great influence on real fuel consumption. The result in practice depends firstly on the choice of driving modes – and secondly on personal driving behaviour.
Read more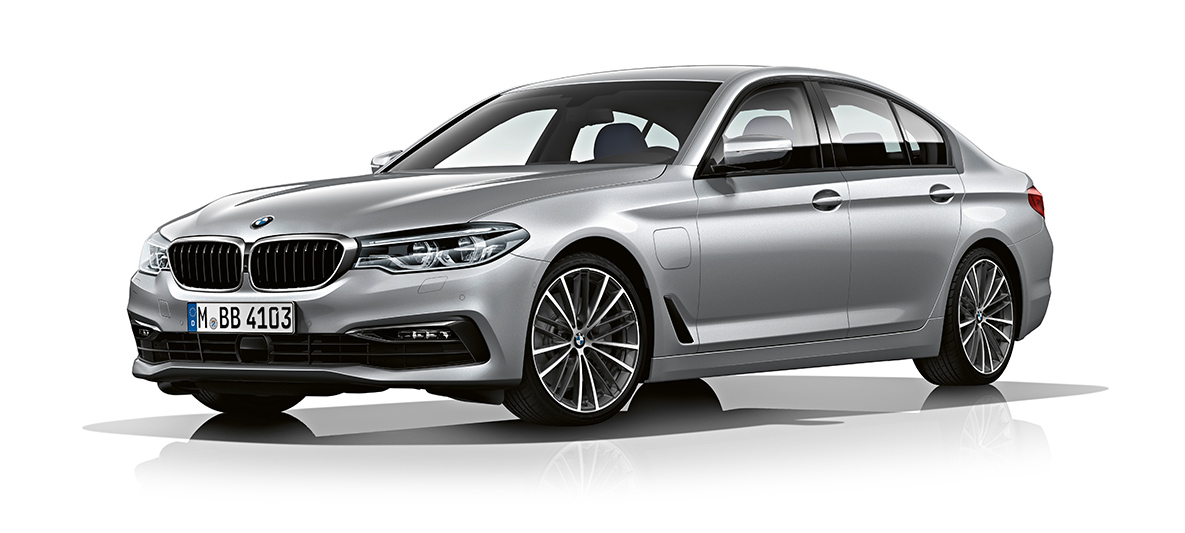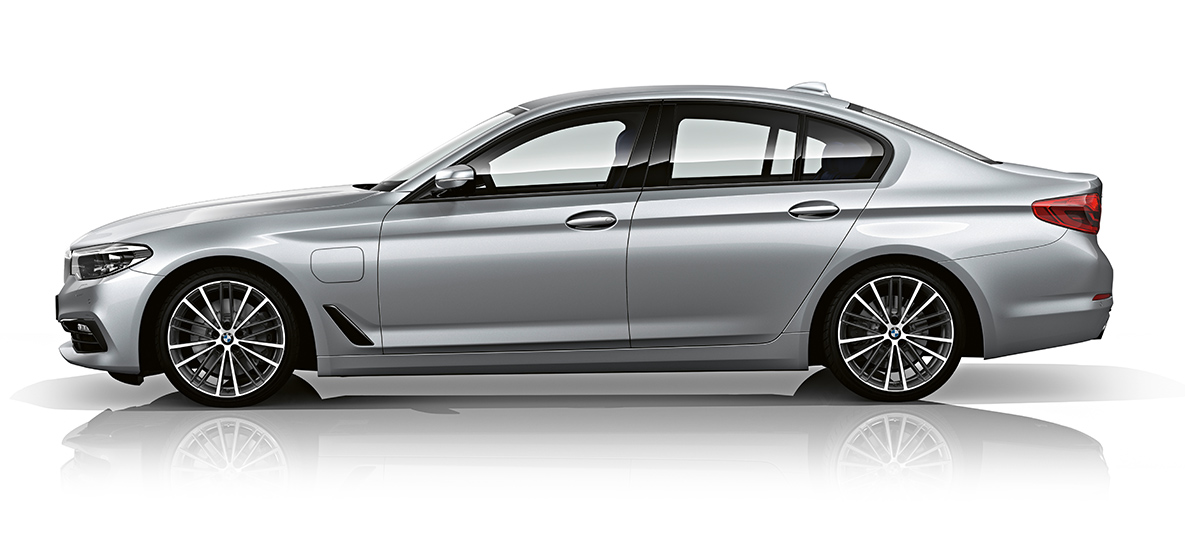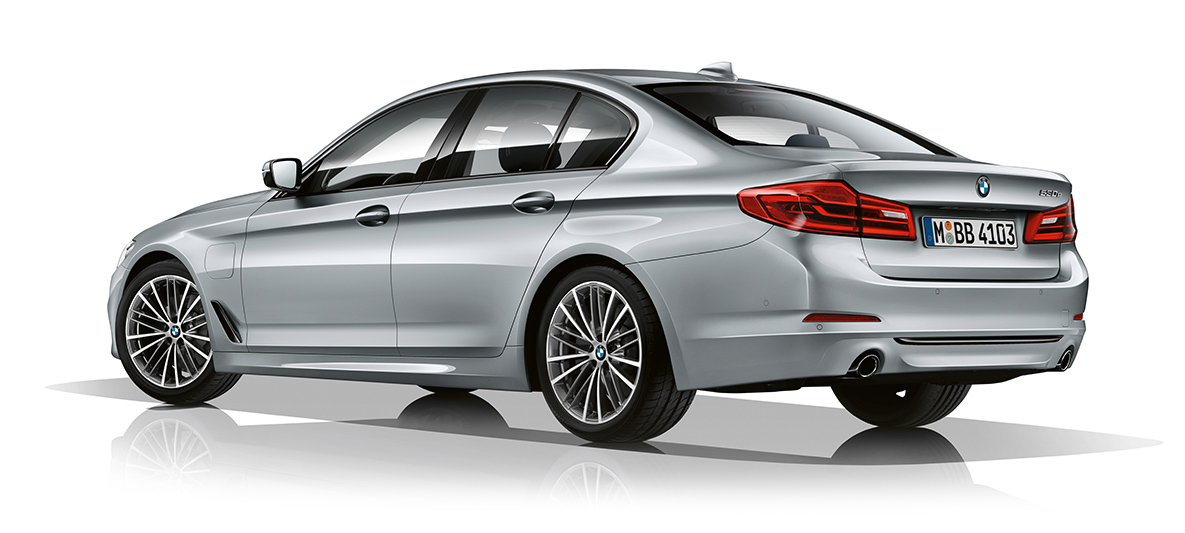 AUTO eDRIVE

In AUTO eDRIVE mode, intelligent energy management determines the most efficient combination of electric motor and combustion engine – according to driving speed and battery charge level.

MAX eDRIVE

Depending on the model, it is possible to drive at a speed of up to 140 km/h purely electrically in MAX eDRIVE mode. At higher speeds or if the full acceleration potential needs to be exploited, the combustion engine switches on automatically.

BATTERY CONTROL

In Battery Control mode (in the BMW 5 Series and BMW 7 Series), the battery is efficiently charged by the combustion engine or has its charge level maintained. This enables the battery capacity to be actively saved for purely electric driving at a later stage.
CONVENIENT CHARGING.
The vehicle can be charged from household power sockets with the charging cable included or on the go from public charging stations with a cable available from BMW accessories.
Read more
Fuel consumption and CO2 emissions.