THE INTELLIGENT WAY TO MORE DRIVING PLEASURE.
BMW Personal CoPilot Driver Assistance systems in the BMW 3 Series Sedan.
The more you can focus on driving, the greater the pleasure you enjoy. Which is why the BMW 3 Series Sedan relieves you of a lot of tasks. The Navigation system Professional ensures that you will have no unpleasant surprises, even in unfamiliar surroundings.
Read more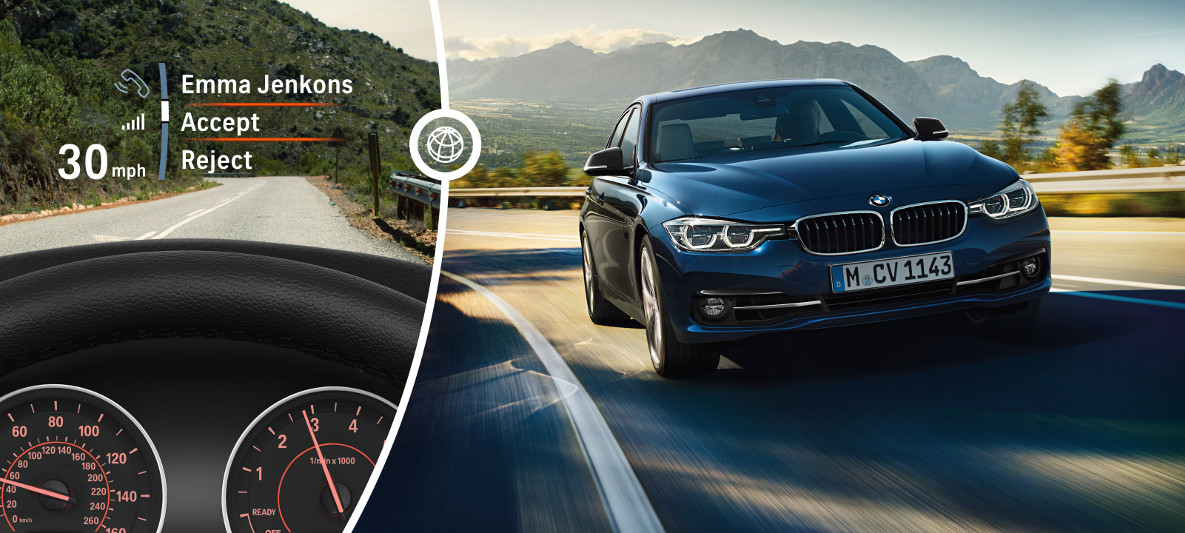 BMW HEAD-UP DISPLAY.
The full-colour BMW Head-Up Display projects all information relevant to the journey directly into the driver's field of vision, allowing them to fully concentrate on driving. The display includes data such as the current speed and – depending on the equipment – navigation tips, Speed Limit Info incl. no-overtaking indicator, telephone and entertainment lists, along with information and warnings from the various driver assistance systems.
The icons projected onto the windscreen are displayed in a particularly high resolution and in full colour. The image's projection appears as if it were approx. 2.3 m in front of the vehicle. This, in combination with optimal positioning, allows the information to be read quickly, conveniently and with minimal distraction.
The brightness of the projection automatically adjusts to suit the external light conditions, with different displays for day and night, and the height of the display can also be adjusted. Furthermore, the driver can also select which information to display in addition to the current speed and warnings from the driver assistance systems.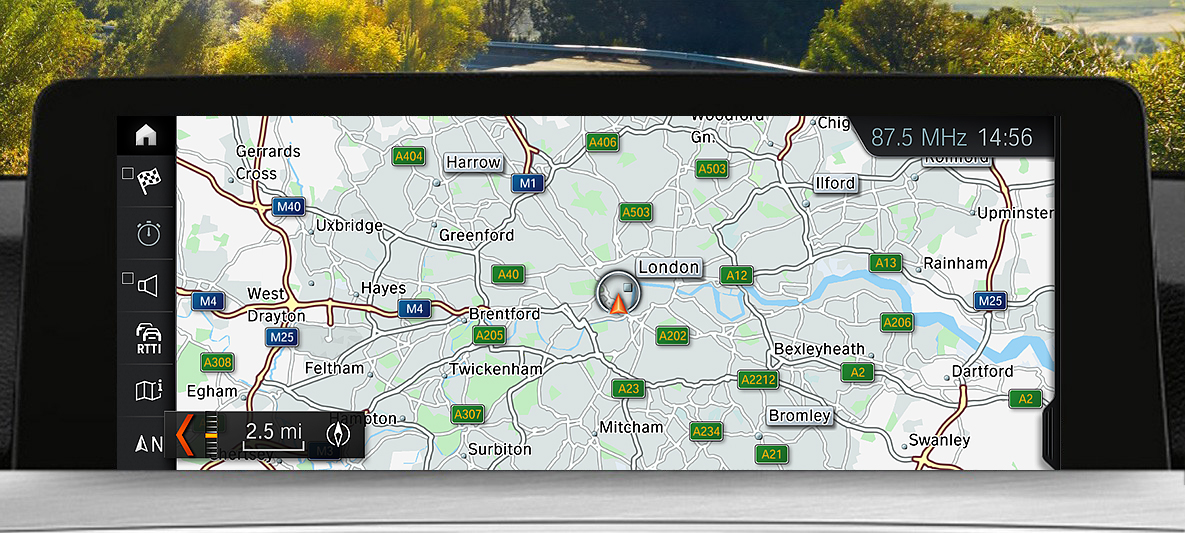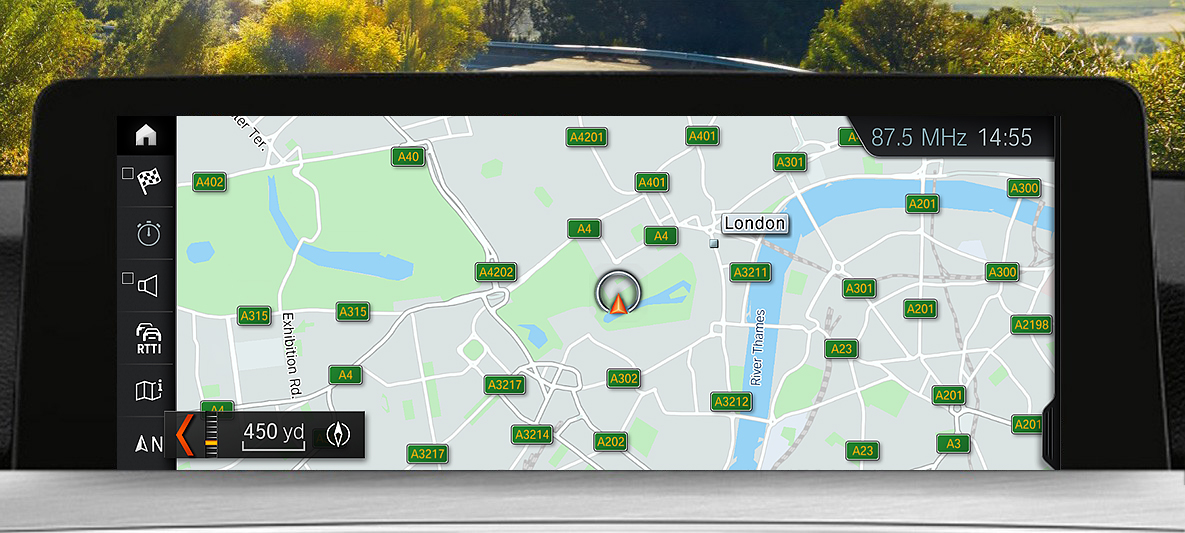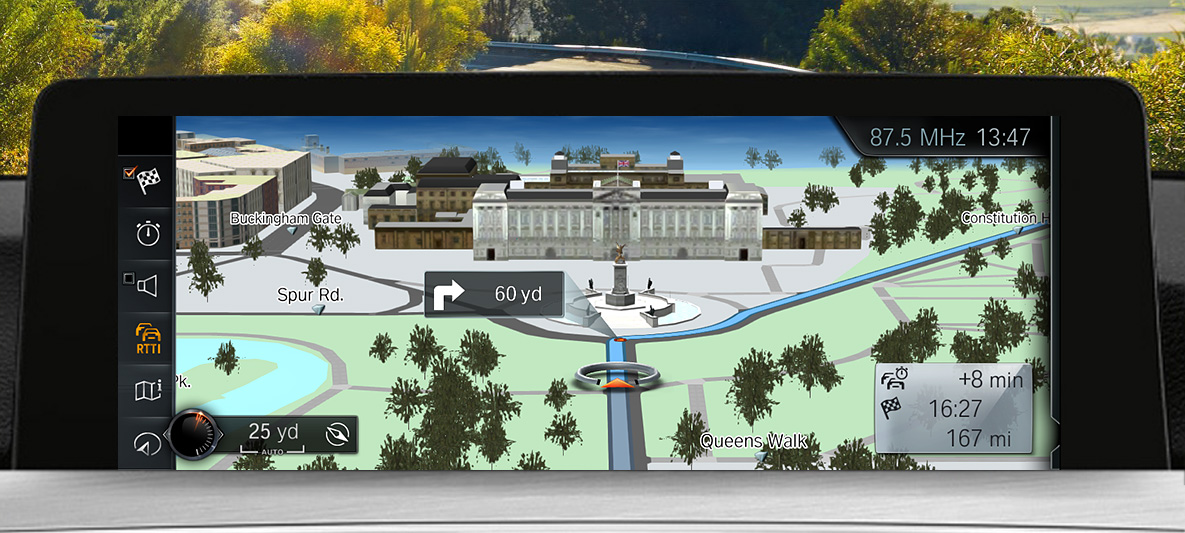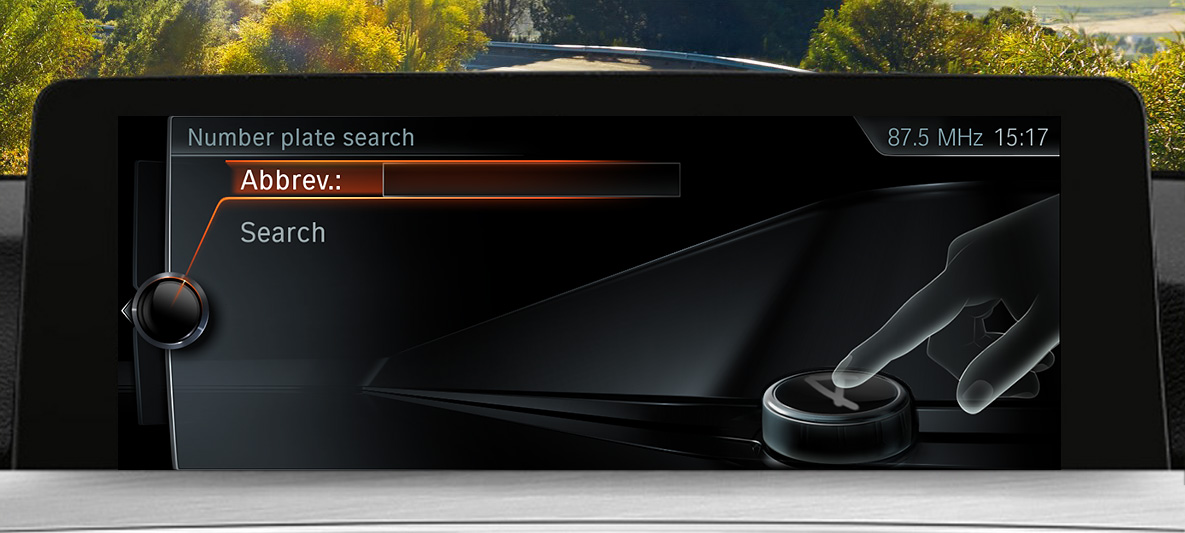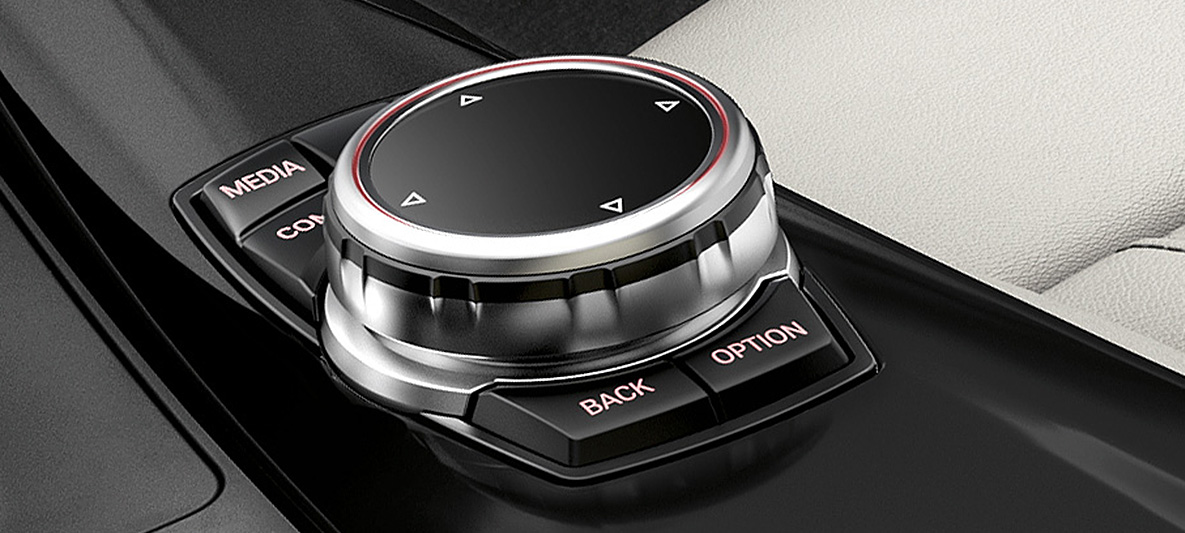 NAVIGATION SYSTEM PROFESSIONAL.
The Navigation system Professional features a sleek design and a superior range of services: It delivers a simple and easy-to-use navigation system that is seamlessly integrated into the BMW, including the iDrive operating concept and iDrive Touch Controller. The system comprises the hands-free facility with USB interface and voice control, the radio BMW Professional with DVD drive, as well as a 20 GB memory for audio files.